Meghan Markle and Prince Harry's Daily Routine Together Includes Dressing in Disguise
When they're not attending events or planning their wedding, Prince Harry and Meghan Markle do many of the same activities we do. They exercise, enjoy dinner out, and go to the movies. See what their daily routines include, ahead.
Switch cars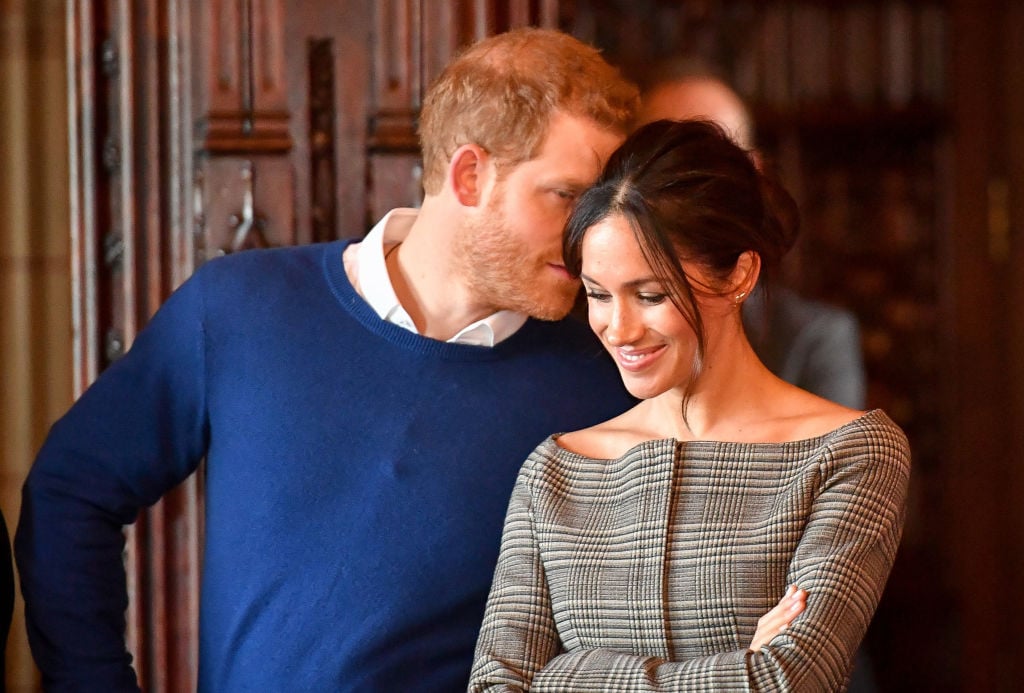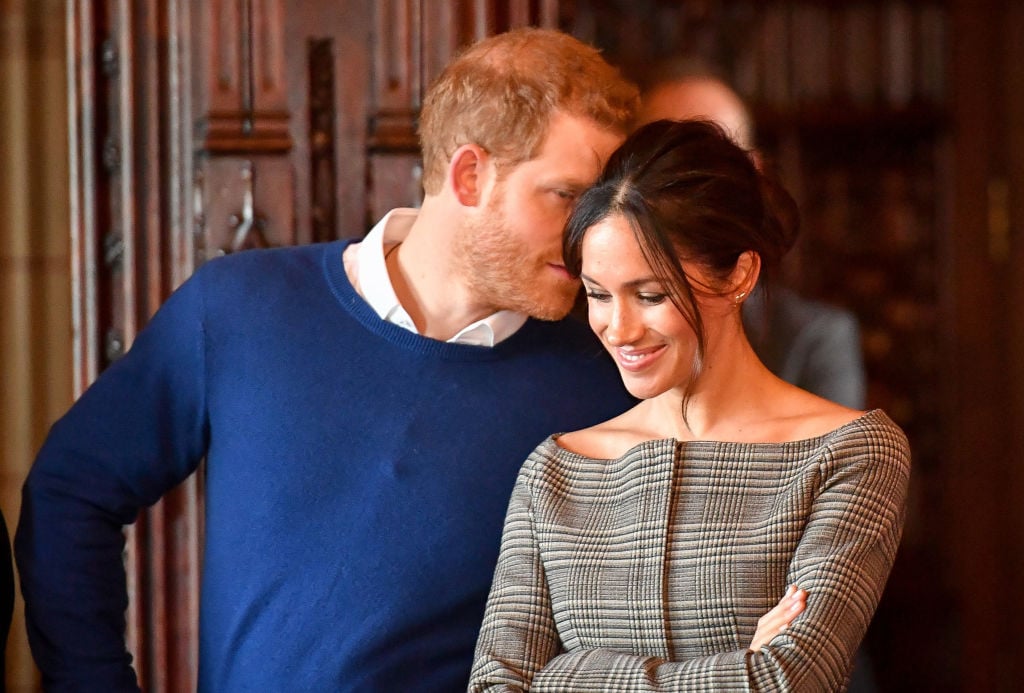 They switch cars to avoid being seen. | Ben Birchall-WPA Pool/Getty Images
One part of their daily routine is unlike that of other people. Meghan Markle and Prince Harry often use different vehicles to get around London to avoid being seen by paparazzi. One day they may drive Prince Harry's Audi RS6, another a minivan with tinted windows, or a Volkswagen Golf, according to the Daily Mail.
Hint: Prince Harry and Meghan Markle prefer different ways to exercise.
Prince Harry goes to the gym
He attends a prestigious gym. | Eamonn M. McCormack/Getty Images
Prince Harry is a member of the KX Health Club, a gym with a membership fee of more than $800 a month, according to the Daily Mail. Hugh Grant and Eddie Redmayne are also members there. Meghan Markle prefers exercising at home. She reportedly runs six miles around Kensington Gardens and practices yoga.
Hint: Catch a glimpse of the couple having dinner at these restaurants.
Eat dinner out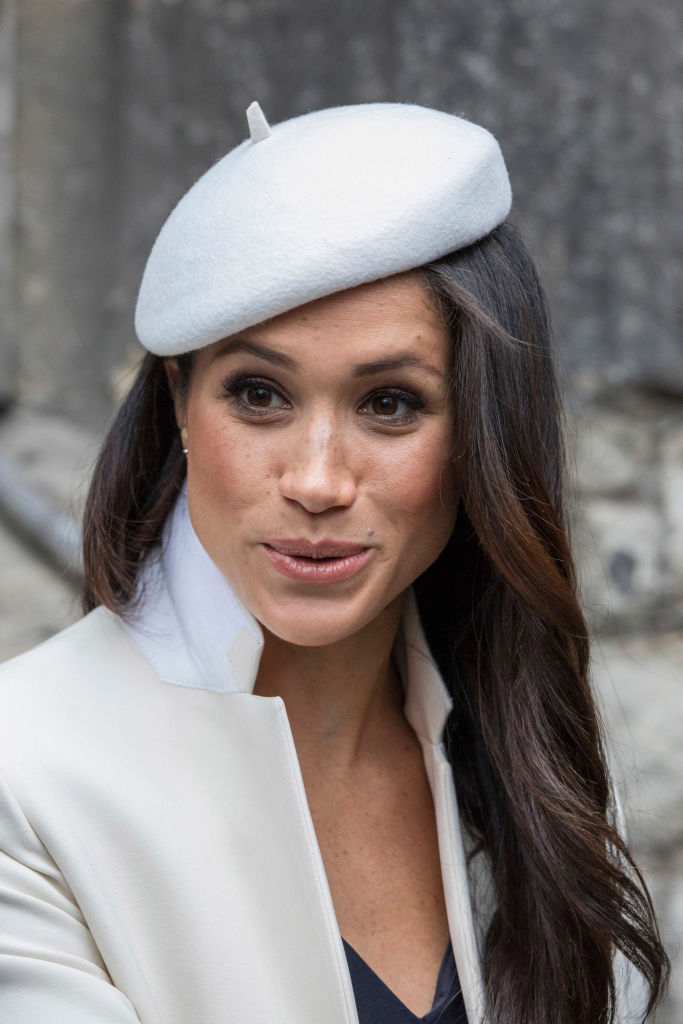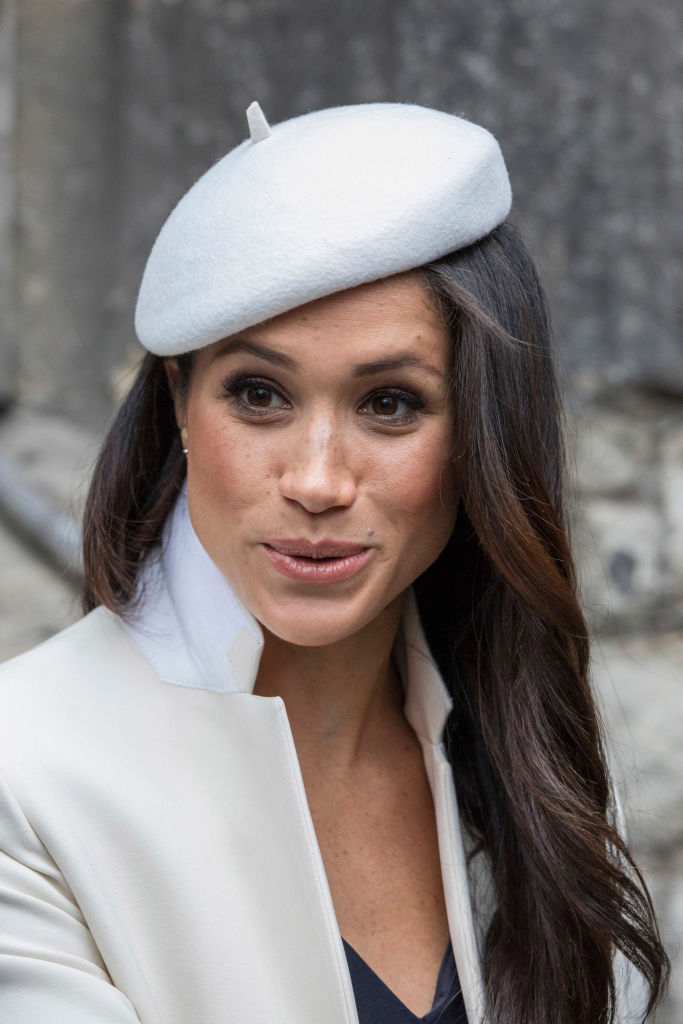 She's a foodie. | Jack Hill-Pool/Getty Images
Meghan Markle is a known foodie who likes to try new restaurants. Being a royal-to-be hasn't stopped her from eating her way through London's food scene. She and Prince Harry eat at restaurants around the city, including Bocca di Lupo, Dean Street Townhouse, and Little House. At Little House, a private club, "They share plates," a member told the Daily Mail. "The lighting's low and they don't get bothered."
Hint: Twice a week, the pair make time for this activity.
Have dinner with friends
They attend dinner parties. | Chris Jackson/Getty Images
When they're not eating dinner out or cooking at home — roast chicken, anyone? — Meghan Markle and Prince Harry like to attend dinner parties with friends. They typically do this twice a week, according to the Daily Mail. They often have dinner at their friends' homes in West London.
Hint: They go to performances wearing disguises.
Go incognito
They use disguises to see shows. | Chris Jackson/Getty Images
To avoid causing a scene at local theaters, Prince Harry and Meghan Markle attend performances wearing beanie hats, dressed in all black, according to the Daily Mail. The Lion King Musical and The Curious Incident Of The Dog In The Night-Time are two shows they've gone incognito to see. They also use the same disguises to see movies.
Hint: Meghan Markle and Prince Harry do their own grocery shopping.
They're Whole Foods Market shoppers
Meghan Markle likely is familiar with Whole Foods. | Justin Sullivan/Getty Images
The two stock their cottage with food from Whole Foods. We're guessing Meghan Markle frequented Whole Foods when she lived in Canada and California too. She's also known to make stops at M&S, a London-based store, for food.
Hint: They watch Netflix and cook dinner together.
Have a night in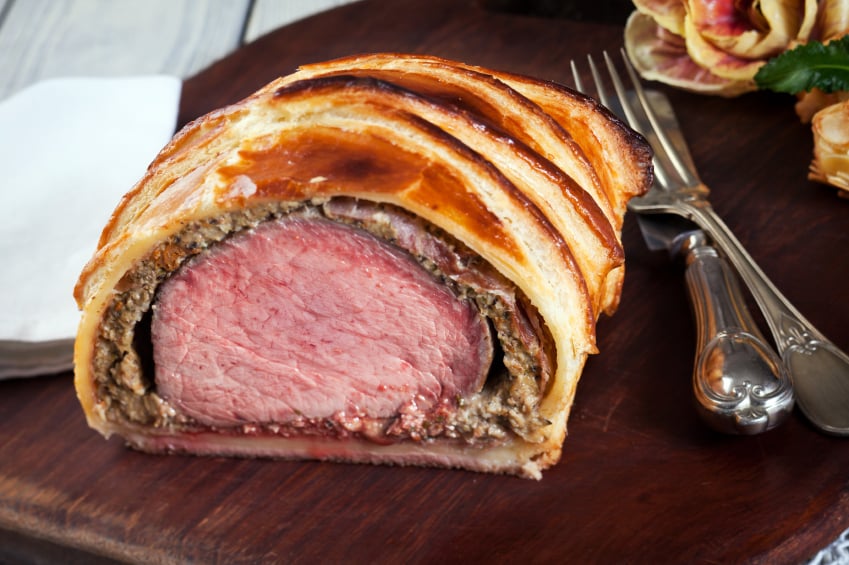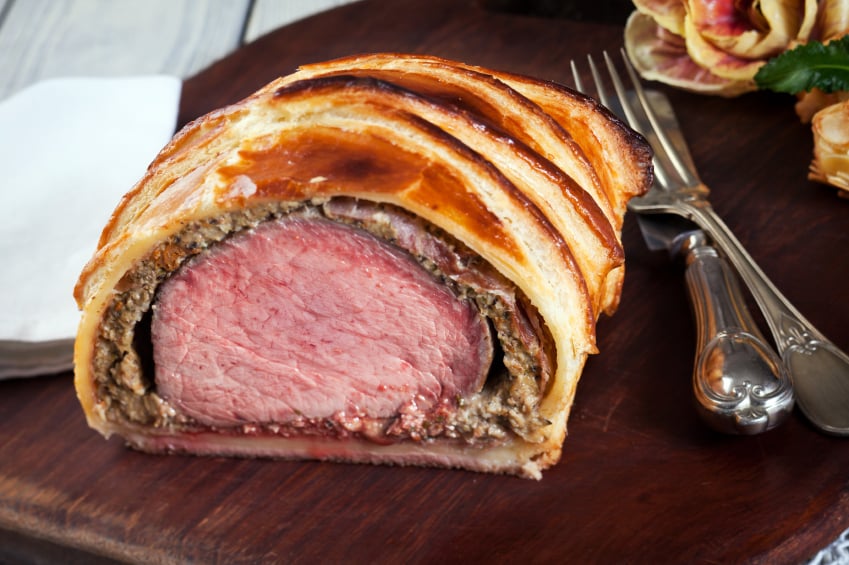 They might cook some beef wellington. | iStock/Getty Images
Prince Harry proposed to Meghan Markle on one of their nights spent at home. Quiet nights at home clearly hold a special place in their hearts. The pair are known to enjoy cooking meals together like Caribbean jerk chicken and beef wellington. "They're spending as much time as they can on their own together, with lots of casual suppers and TV," a palace insider told the Daily Mail.
Next: What will Meghan Markle do once she officially becomes royalty?
She will become a patron for various charities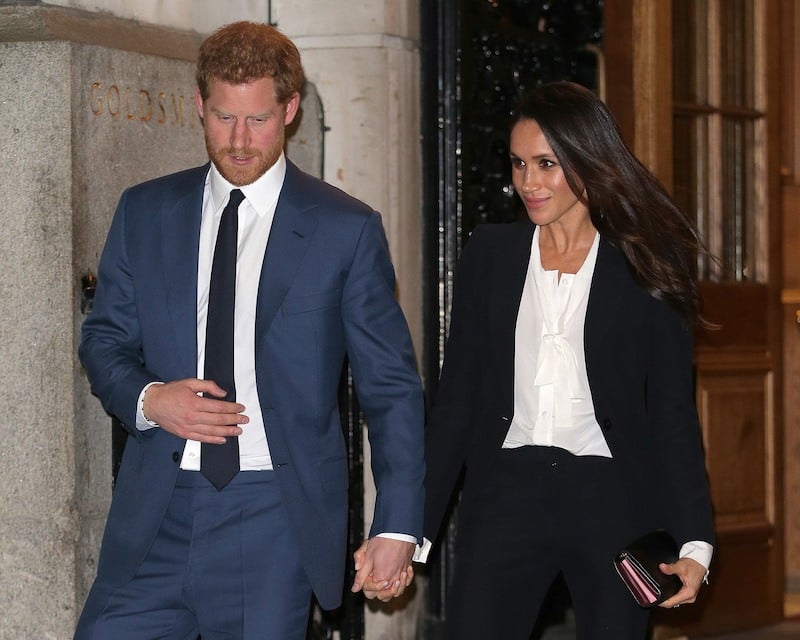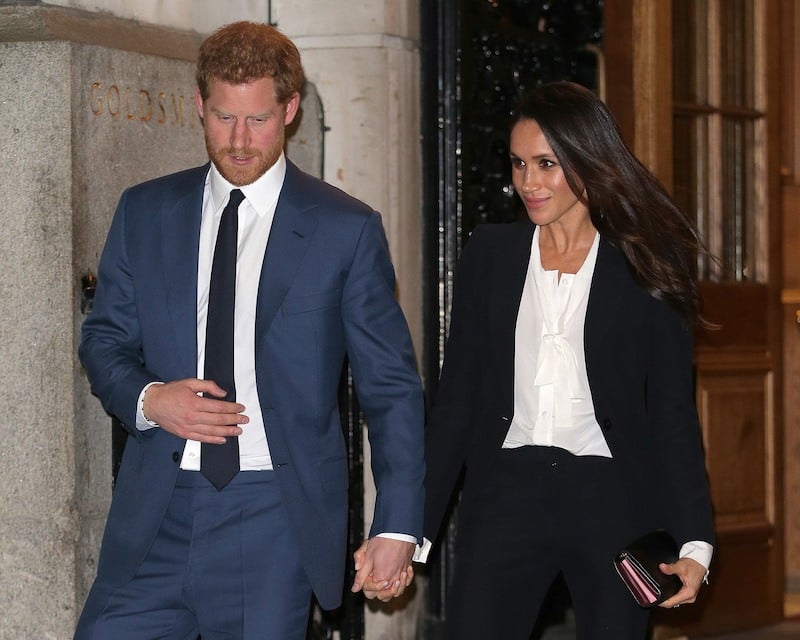 Prince Harry and Meghan Markle | Ben Stansall/WPA Pool/Getty Images
One of the biggest changes to Meghan Markle's post-wedding life? She will no longer be allowed to work for money. That said, she will most likely take after other members of the royal family and focus her work efforts on supporting various charities.
Next: She will attend these, and may even host a few.
She will attend benefits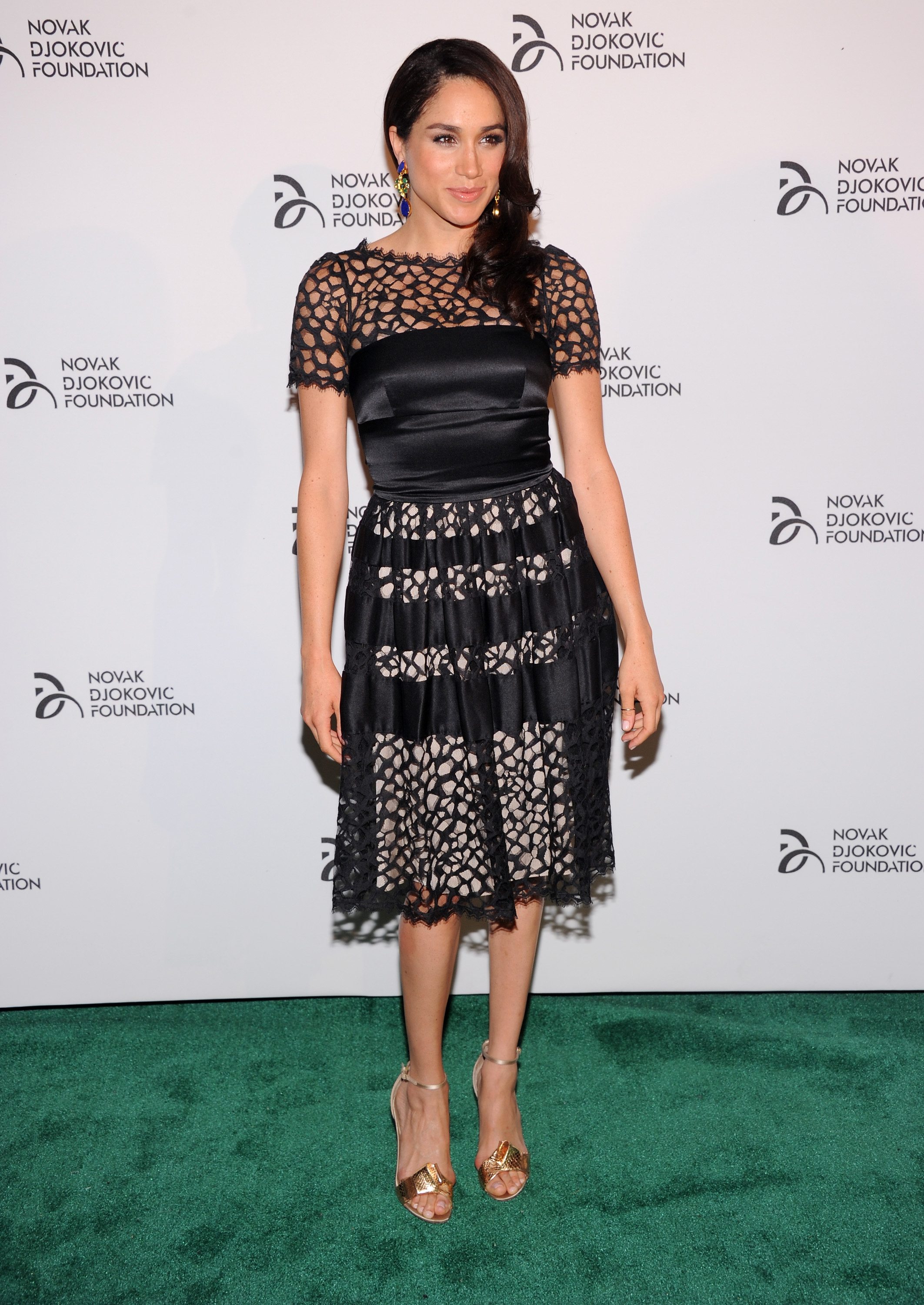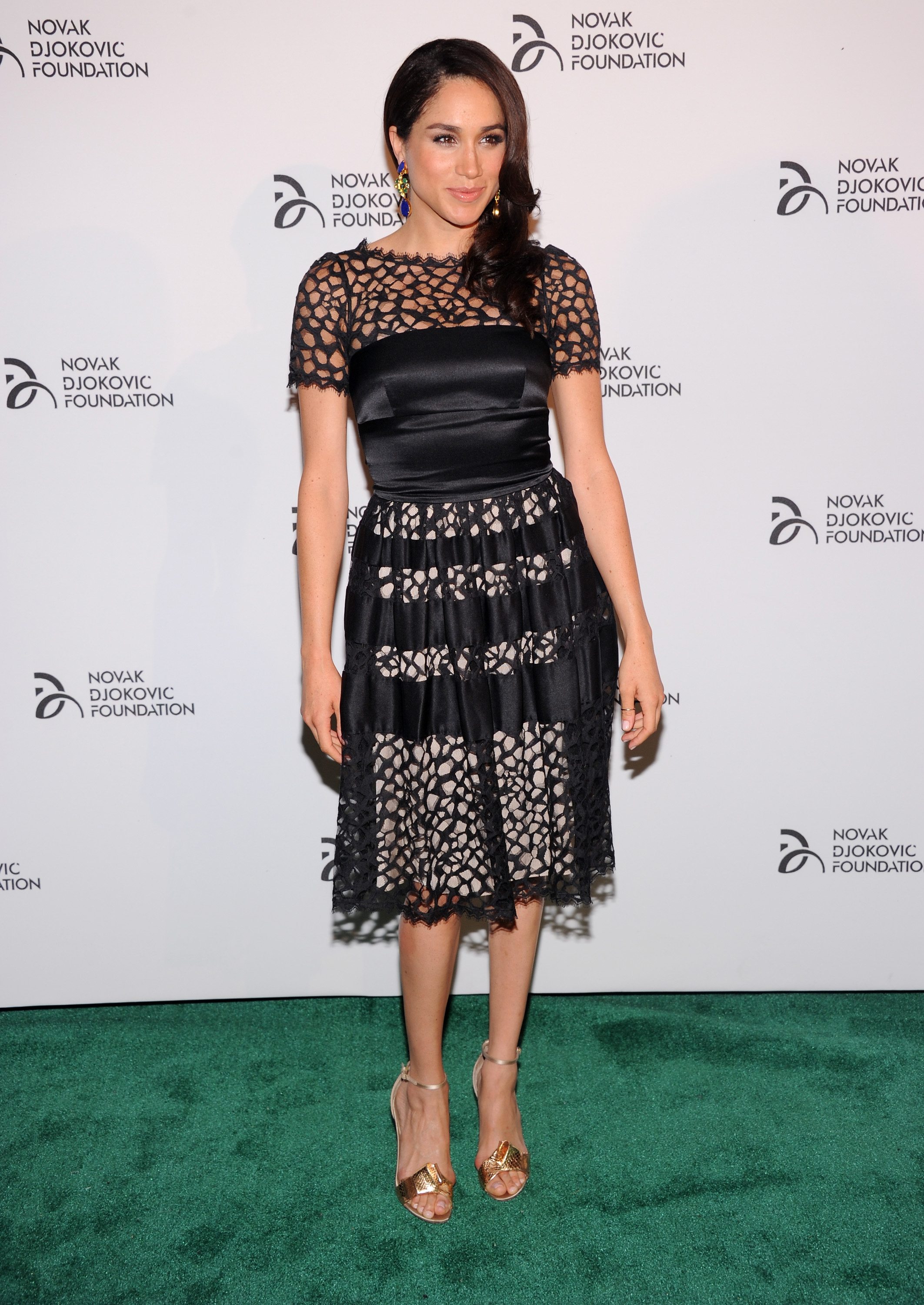 Meghan Markle is no stranger to charity events. | Jamie McCarthy/Getty Images for Novak Djokovic Foundation
Speaking on charities, Meghan Markle will most likely attend a number of extravagant events or benefits on behalf of the organizations she works with. She may even host a few of her own!
Next: It's a good thing she's an actress.
She will travel the world on royal tours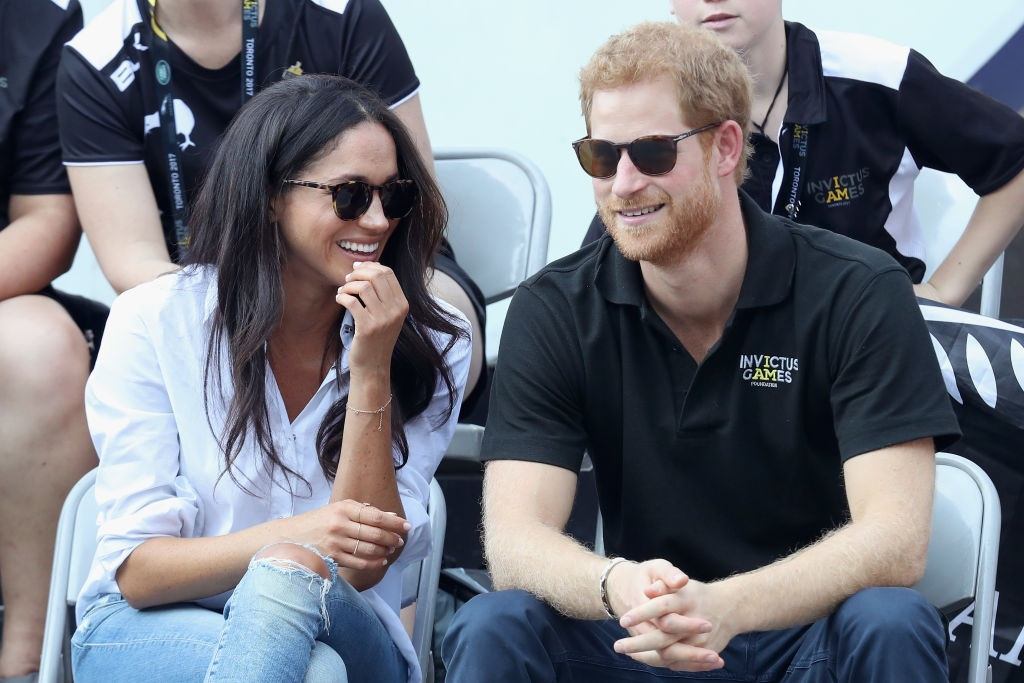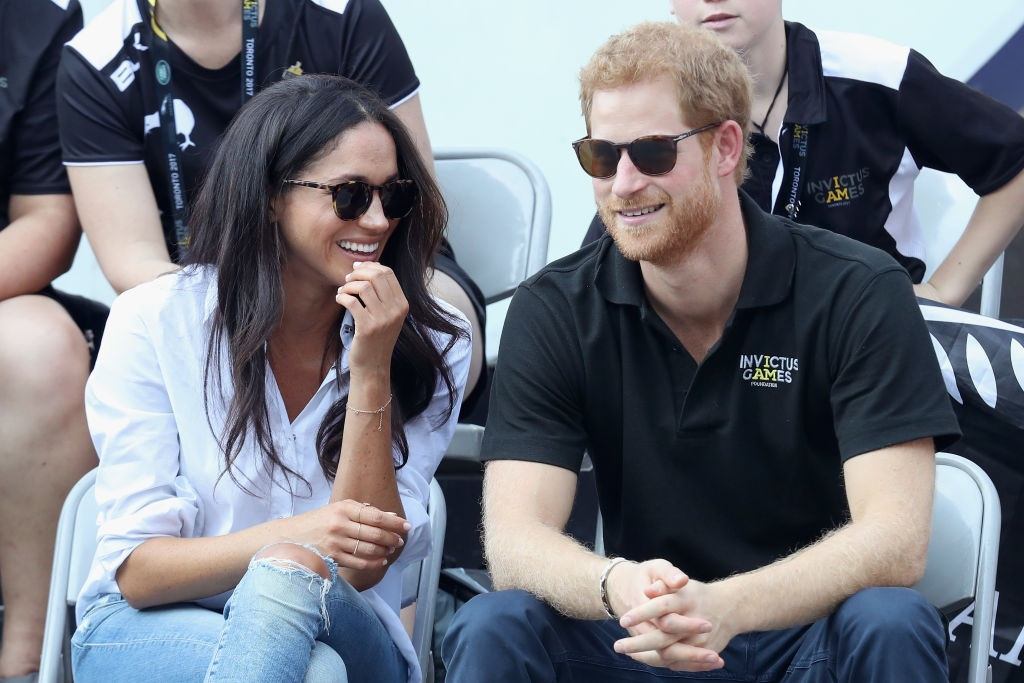 The royals have engagements all around the world. | Chris Jackson/Getty Images for the Invictus Games Foundation
One perk of being royal? She'll get to travel the world. That said, her trips are official royal tours and she'll have to spend a lot of time with government officials, partaking in official engagements and ceremonies, and keeping a straight face while accepting some pretty bizarre gifts.
Next: She will continue doing this important activity after the wedding.
She will partake in extensive royal training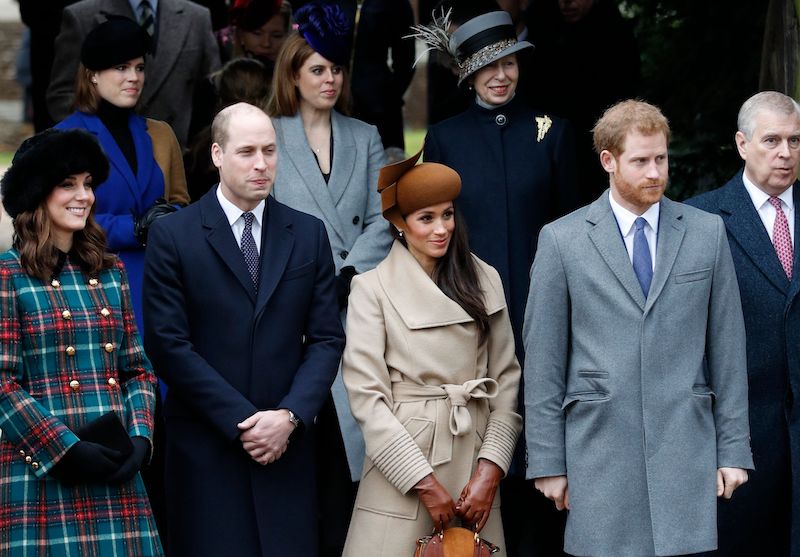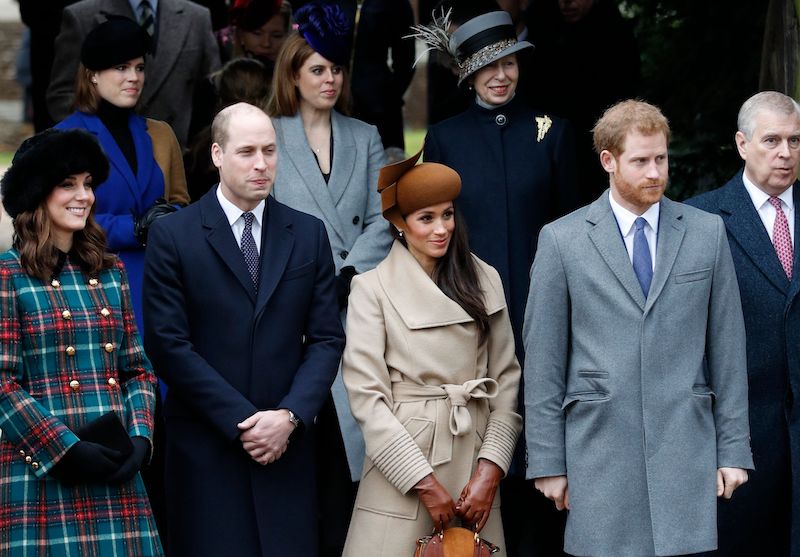 Duchess Kate, Prince William, Markle, and Prince Harry on Christmas Day 2017. | Adrian Dennis/AFP/Getty Images
While Meghan Markle has most likely already endured hours of royal training, her efforts must continue after she marries Prince Harry, especially because she's not already royal. And while we'd like to think her training looks something like Amelia Thermopolis' in Princess Diaries, something tells us it's a bit more intimidating.
Next: The official engagements are almost endless.
She will partake in hundreds of 'official engagements'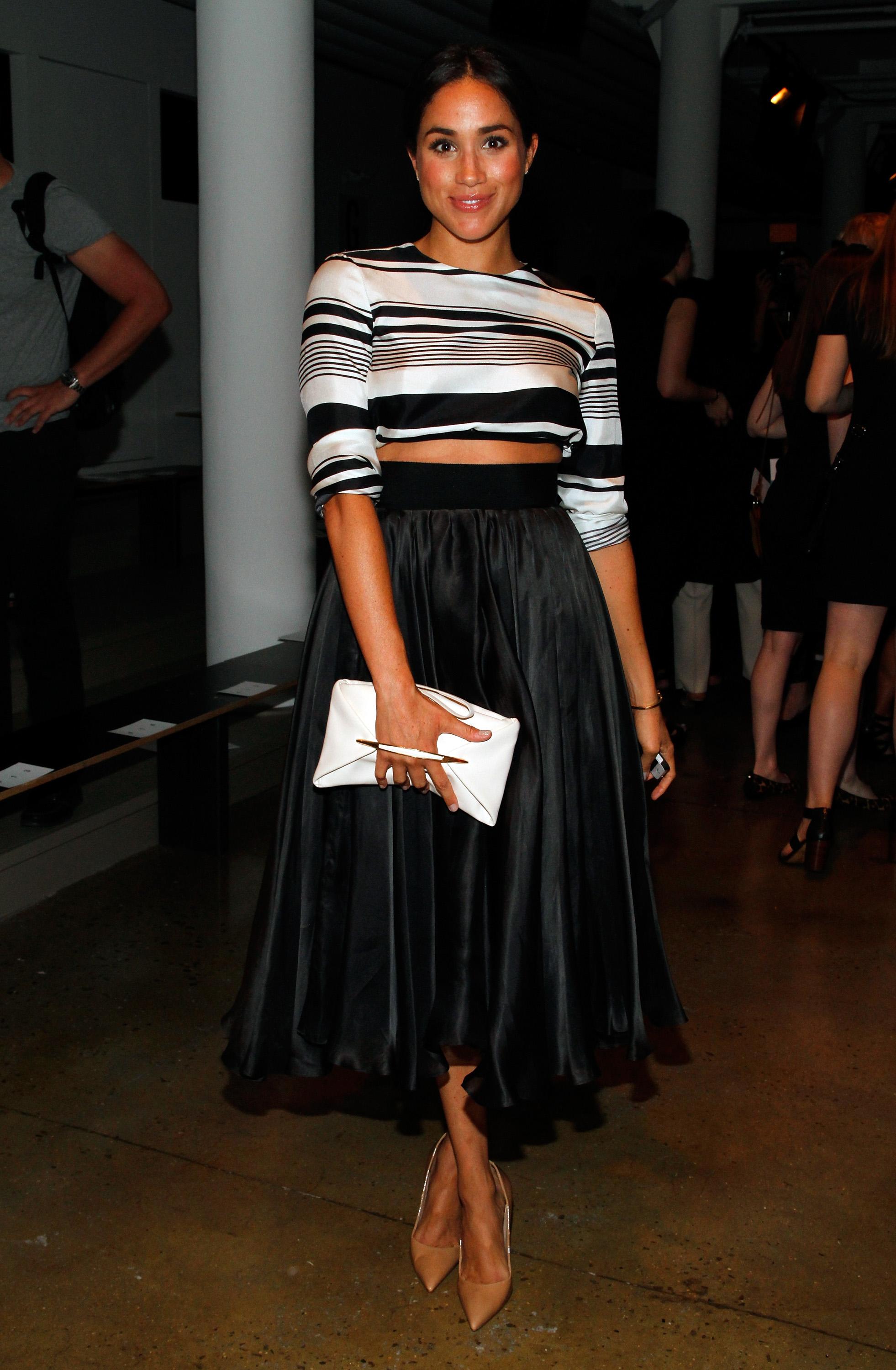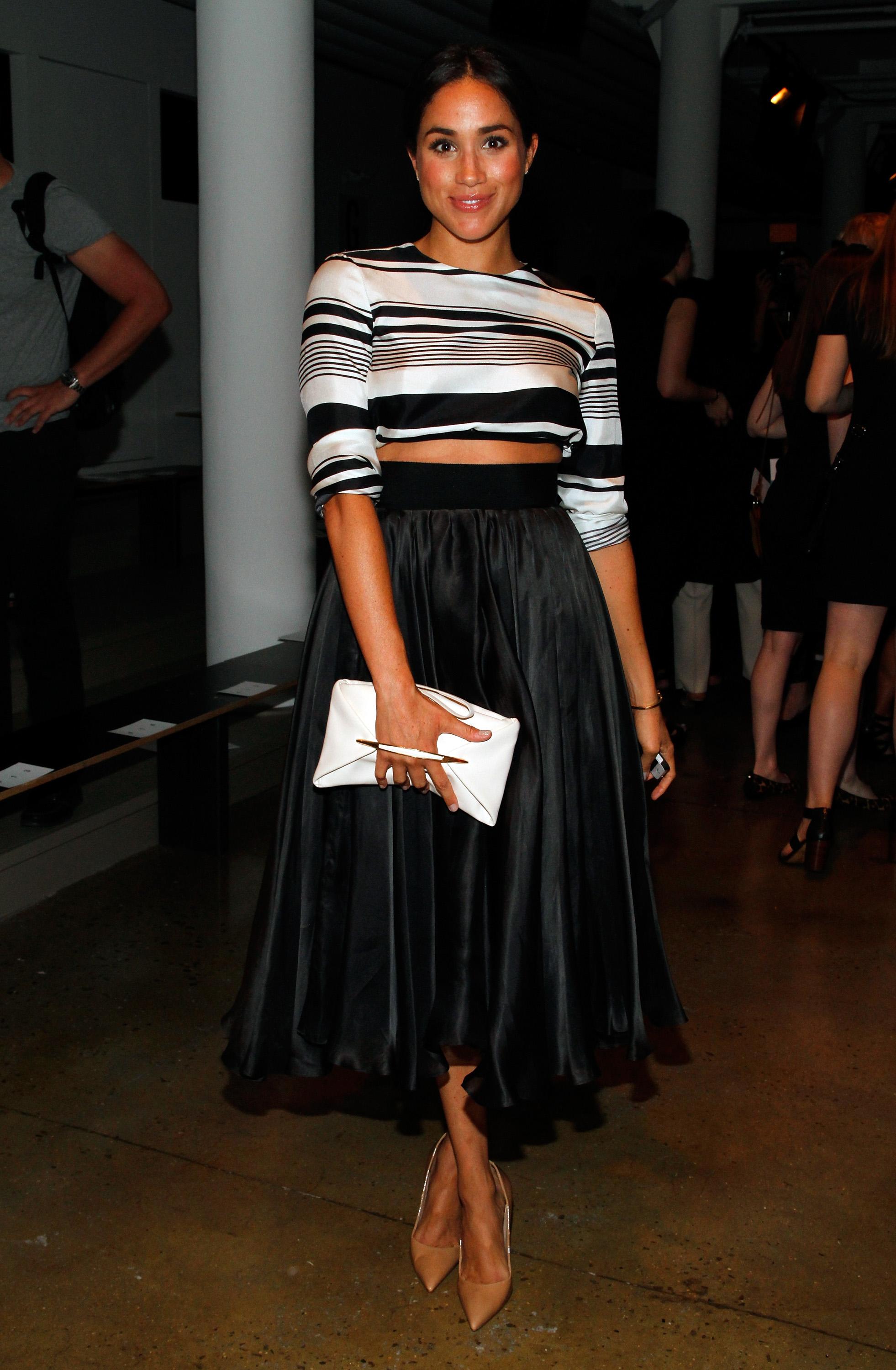 She's already used to being in the public eye as an actress. | Mireya Acierto/Getty Images
In addition to involving herself with charities, Meghan Markle will be expected to partake in hundreds of official engagements. This could be anything from attending a state dinner to walking in a parade.
Next: She might have a chance to follow in Kate Middleton's footsteps on this ribbon-cutting event.
She will christen ships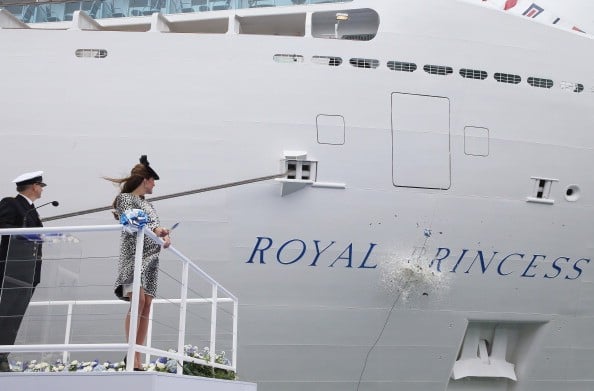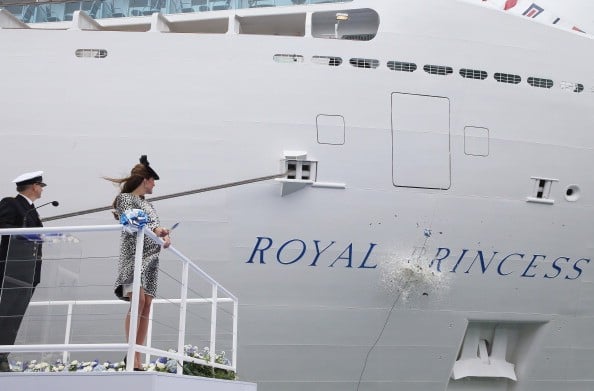 Like Kate Middleton, Meghan Markle likely will christen a few ships. | Chris Jackson/AFP/Getty Images
As part of her official engagement and royal duties, Meghan Markle may also have the opportunity to christen a ship, just like her future sister-in-law has done in the past. Christening a ship usually involves a ribbon-cutting and smashing (or, pouring) of Champagne.
Next: She will be expected to provide some answers to the people.
She will reply to thousands of letters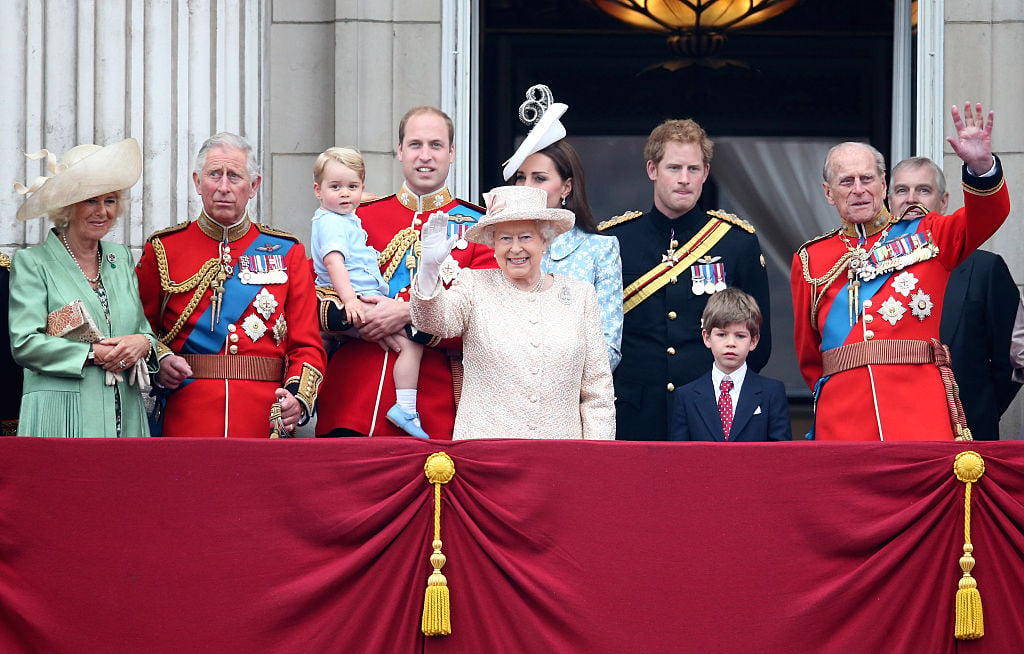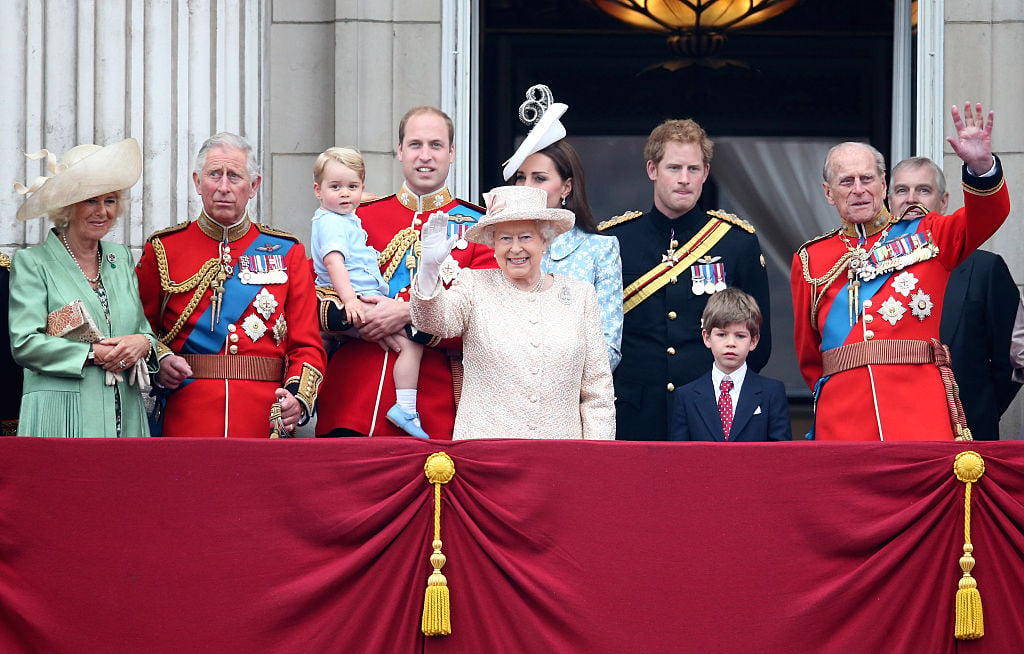 The royal family gets thousands of letters per year. | Chris Jackson/Getty Images
According to The Royal Household, the royal family receives and answers around 100,000 letters each year. As the newest member of the family, Meghan Markle will be responsible for answering a portion of these letters.
Additional reporting by Jessie Quinn.
Check out The Cheat Sheet on Facebook!
Read more: Shockingly Simple Beauty Tricks Meghan Markle Swears By
Source: Read Full Article