National Parks Make the Perfect Retiree Vacation Spot. Here's Why
Many of us think of America's beautiful national parks as natural vacation choices for families. However, they also make great destinations for retirees. If you need a new spot for your next getaway, consider checking out one of our nation's natural wonders. Don't miss the best reason to add national parks to your itinerary, especially if you fit this qualification (page 15).
1. Check out these great spots in the off-season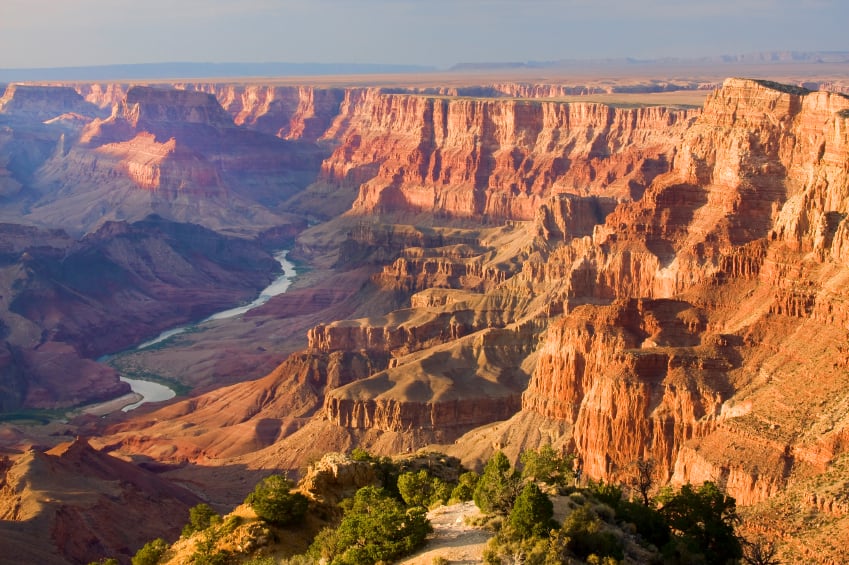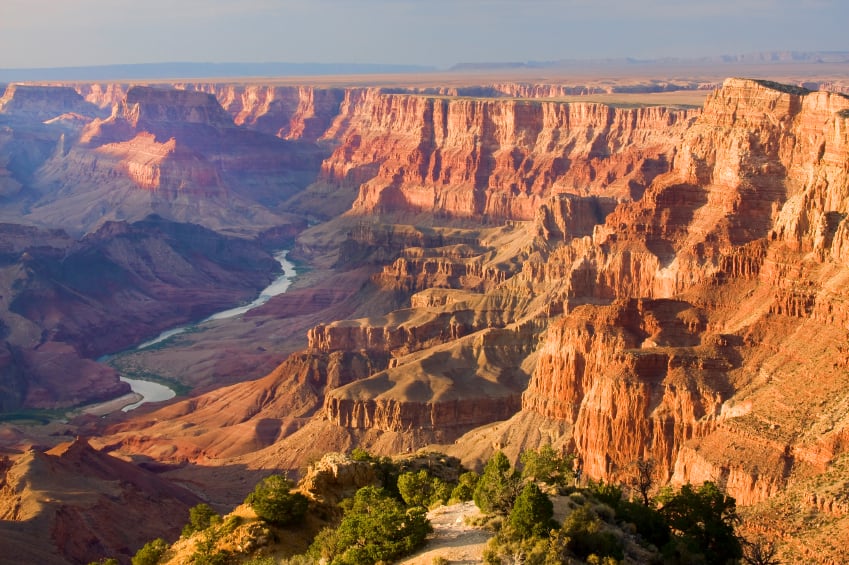 Check it out during the less busy season. | iStock/Getty Images
More than 300 million people visit national parks each year. That can translate to huge crowds. However, as a retired person, you probably have a more flexible schedule than most. Take advantage of it, and visit the hot spots during the early spring and late fall, or "shoulder seasons." Yellowstone, the Grand Canyon, and Yosemite National Parks in particular will reveal their pristine beauty during this time.
Next: Speaking of beauty, check out this park during a different kind of peak.
2. Go to Acadia National Park in the fall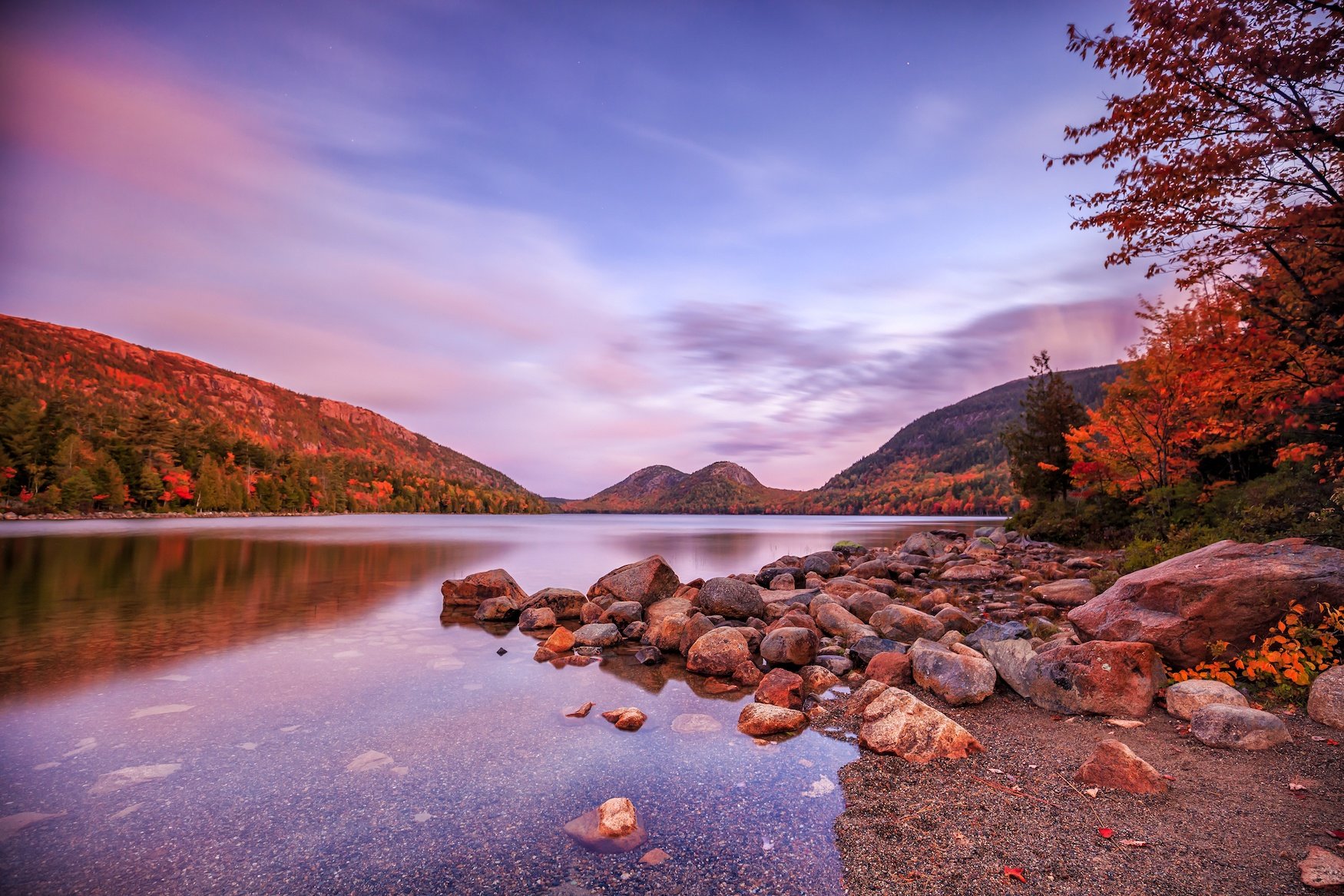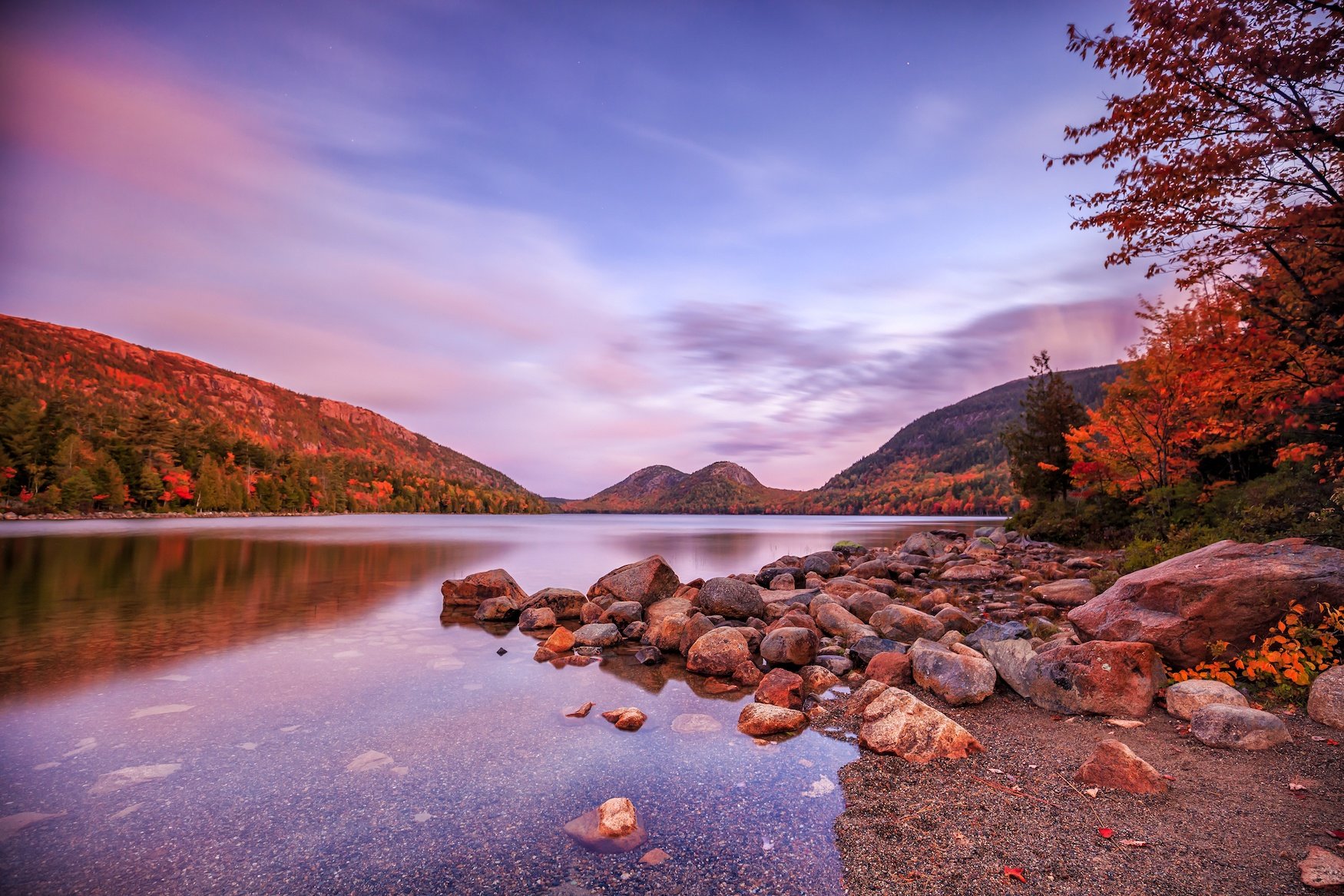 It's impossibly beautiful. | f11photo/iStock/Getty Images
With ocean views, a wide range of hikes and walks, and picturesque seaside towns, Acadia National Park offers something for every vacation style. This small park can get crowded during the summer, so skip the peak months. Instead, visit Mount Desert Island in autumn for some of the most spectacular fall foliage in the country. The park loop road also winds around the island with amazing views and easy accessibility.
Next: Snowbirds will love the following destination.
3. Castillo de San Marcos makes sense for snowbirds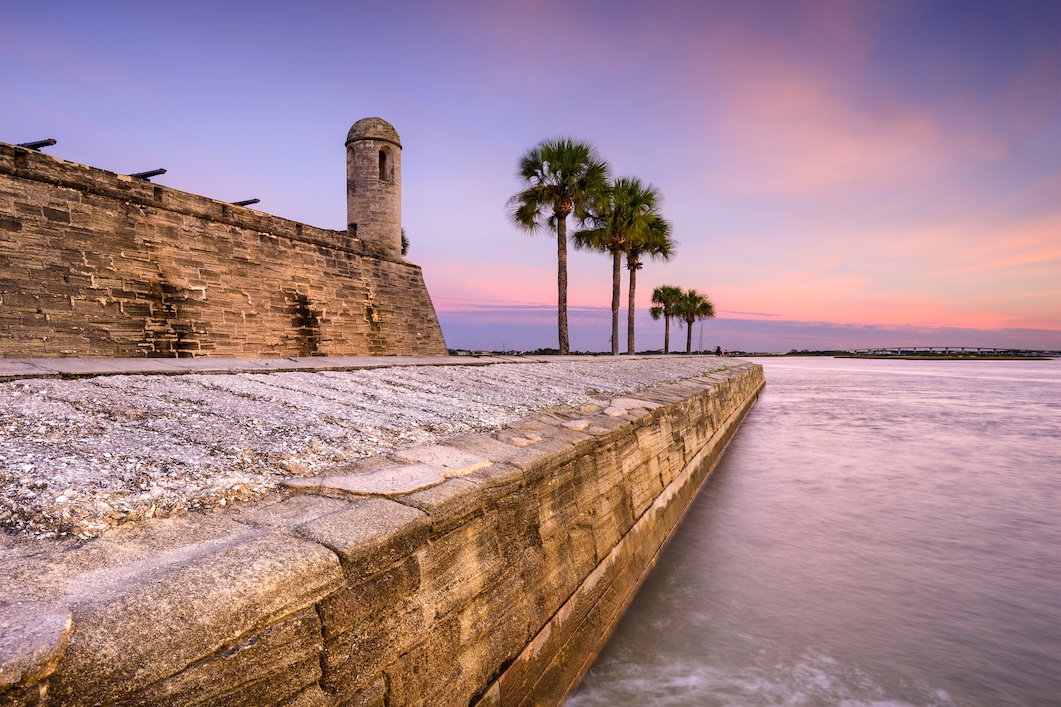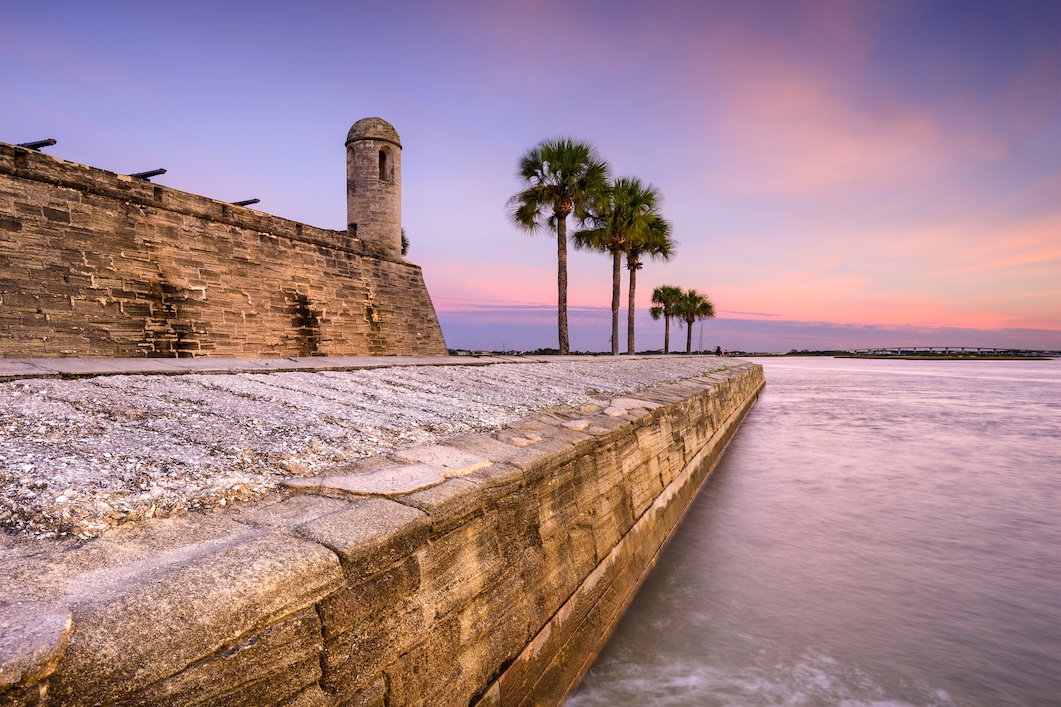 See some Spanish flare in Florida. | SeanPavonePhoto/iStock/Getty Images
If you head South for the winter, you can easily check out a national park on your way there or as an easy weekend or day trip. Castillo de San Marcos National Monument in Florida rests practically next door. The oldest masonry fort in the continental U.S. dates back to 1672. The Spanish built it to protect their first permanent settlement, and it will give history buffs plenty to enjoy.
Next: Road access also makes this park a natural choice.
4. Rocky Mountain National Park does not have to get strenuous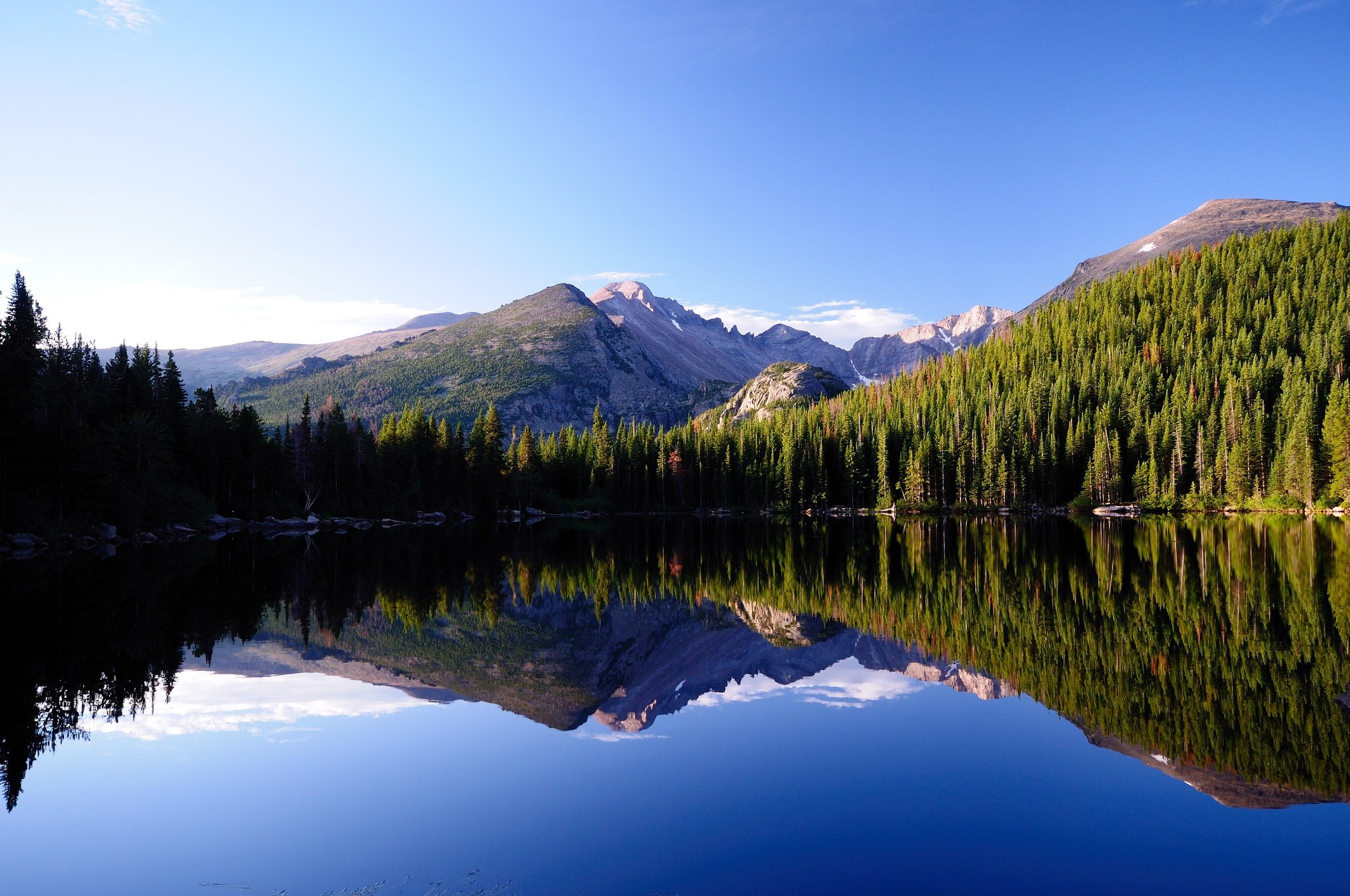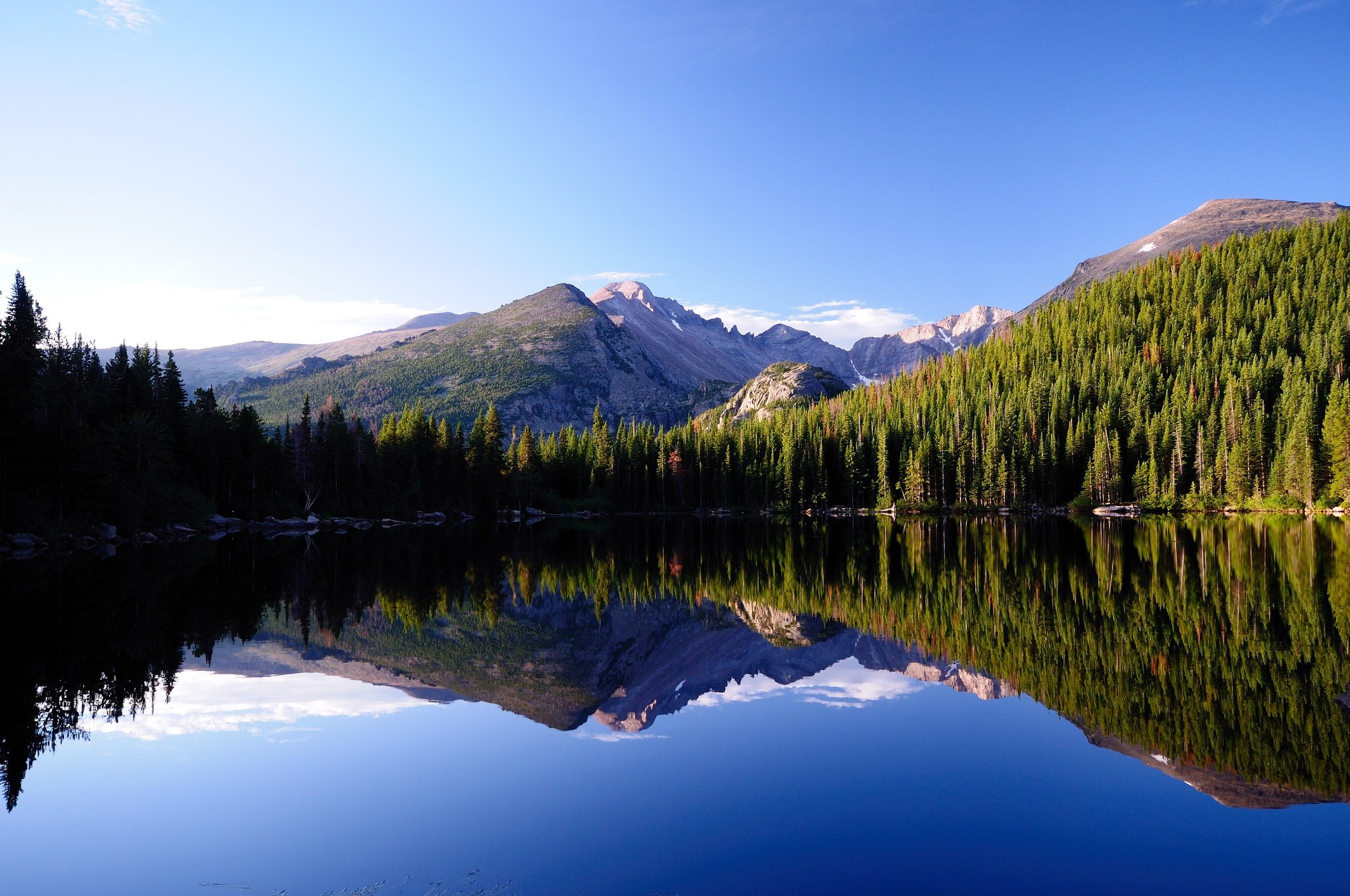 You don't even have to leave your car. | l3ankadi/iStock/Getty Images
You don't need to strap on hiking boots to experience the grandeur of the Rocky Mountains. These peaks stretch over 14,000 feet and you can experience their beauty from the Trail Ridge Road. Cross the Continental Divide there and marvel at natural splendor without leaving your car. In the fall, you can even see elk out in great numbers for mating season.
Next: For the best experience, follow this tip.
5. Decode the hiking trails to match your ability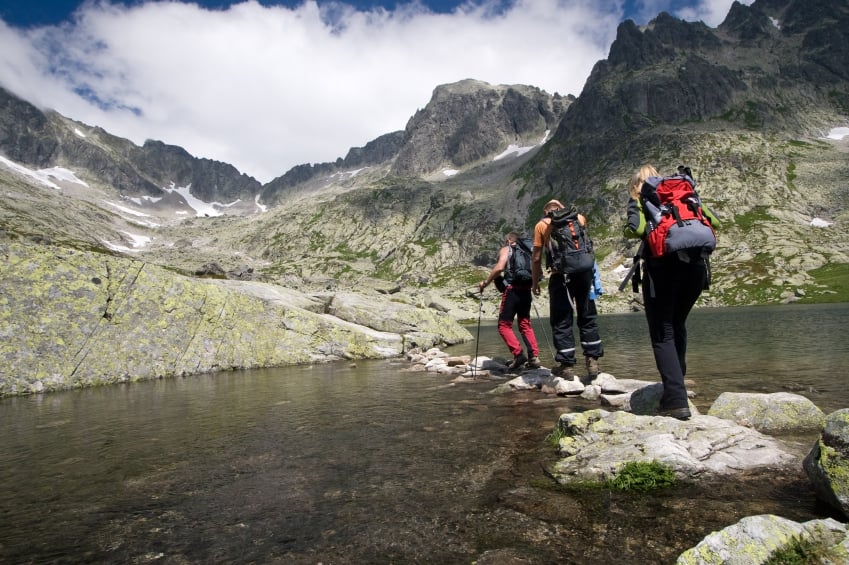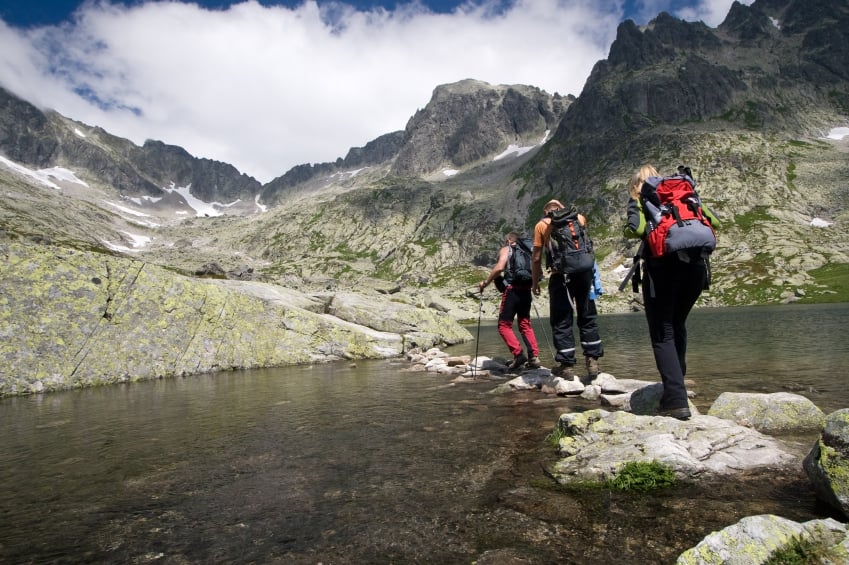 Pick the trail that works for you. | iStock/Getty Images
National parks have trails that all fitness levels can access, if you know how to read the map. "If you are looking at a map or guidebook and you see anything that is named a 'nature trail' rather than a 'hiking trail,' those are the ones you want to head to first," advised Michael Oswald, author of Your Guide to the National Parks.
"These are trails that are suited to people of all sorts of ability. They're usually flat, they're usually paved, and they generally have signage telling you what you are looking at." If you have any accessibility concerns, head to those trails first.
Next: Consider enjoying a park in the following unique way.
6. Think about volunteering for a new experience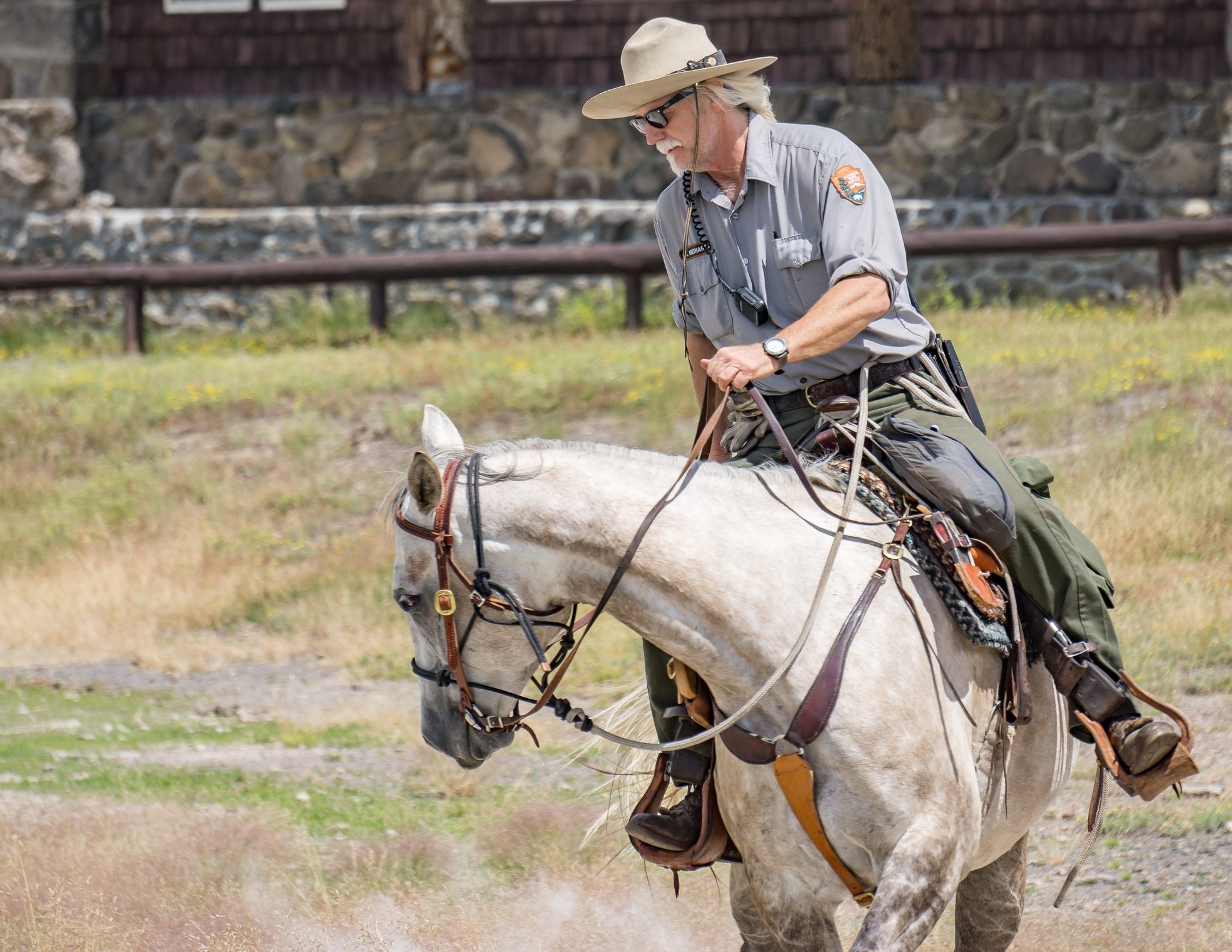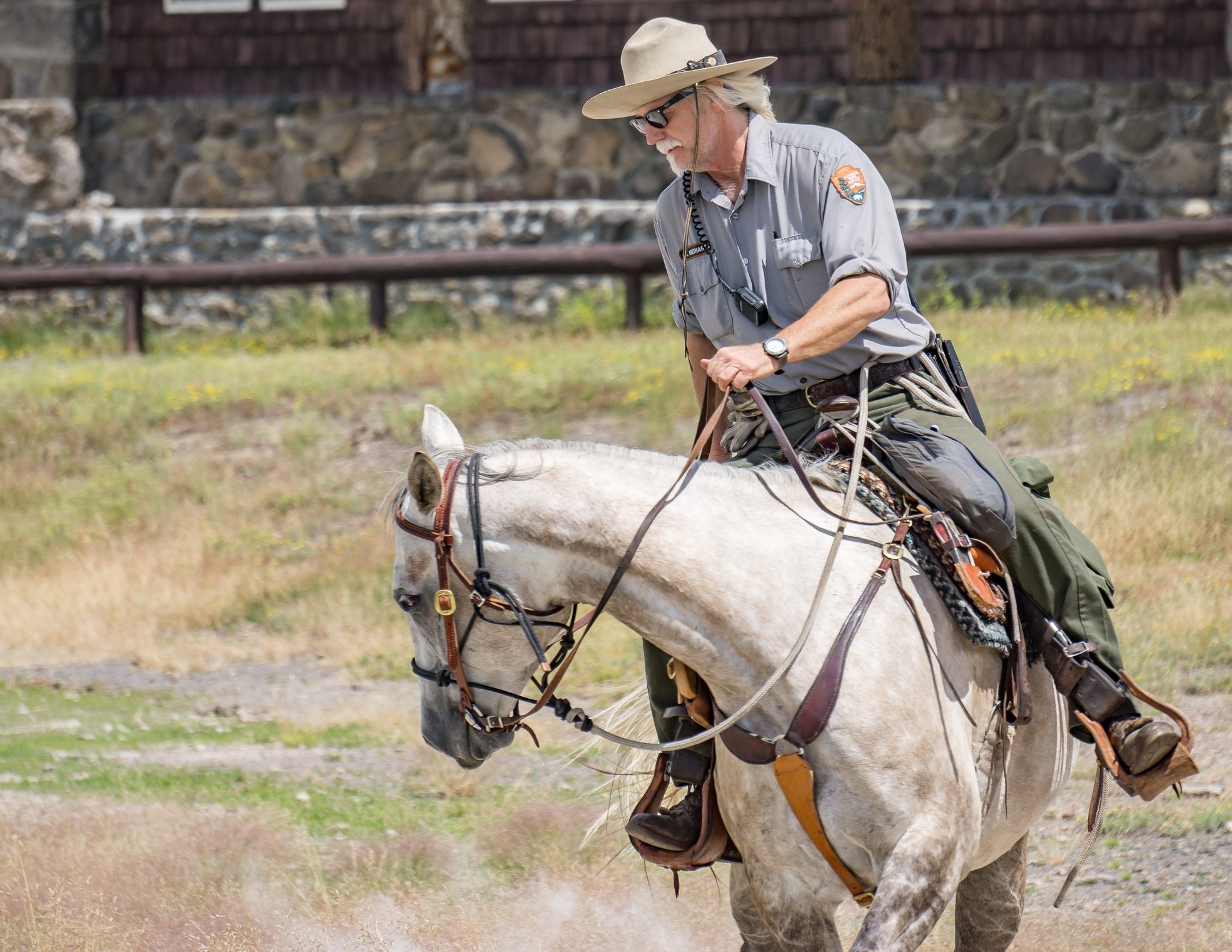 Jobs vary widely. | Teacherdad48/iStock/Getty Images
National parks have a variety of volunteer opportunities that cater to retirees. "Most national parks have volunteer-in-the-park programs, and retirees perform a very large proportion of the volunteer workforce throughout the country," according to Joan Anzelmo, a retired National Park Service employee.
Those jobs also vary widely, from staffing the visitor center, to helping maintain trails, or cataloging images. If your young family loved visiting the parks, you can give back, later in life.
Next: Don't think you have to camp to enjoy national parks, either.
7. Go for a touch of luxury with a national park lodge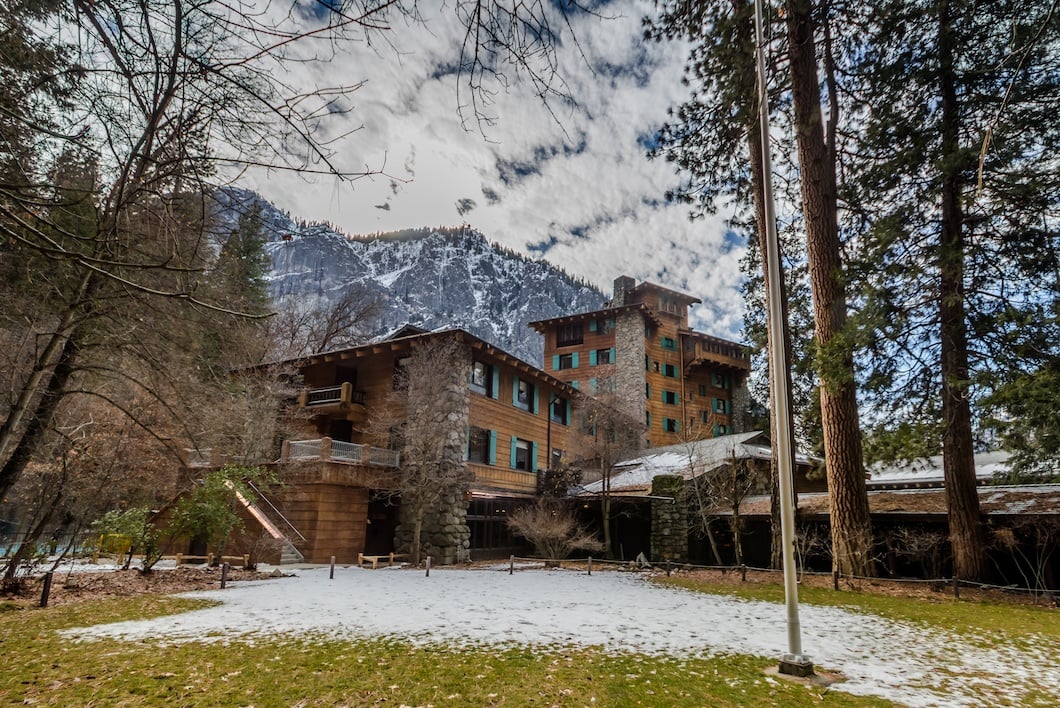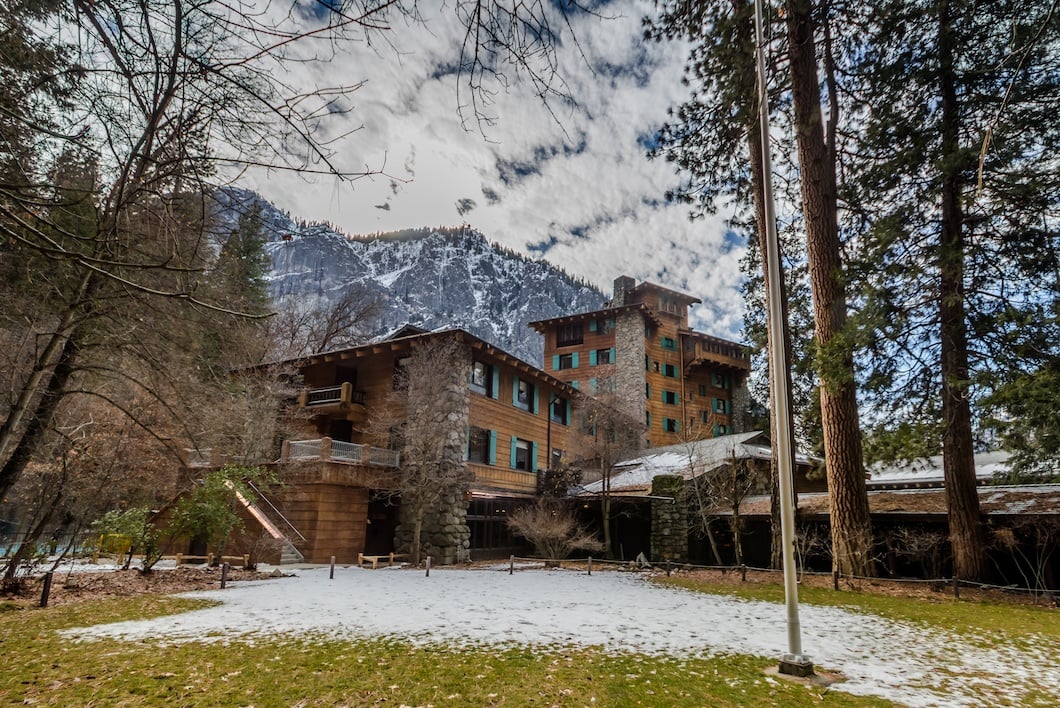 The lodges often offer senior rates. | diegograndi/iStock/Getty Images
Generally operated by third parties, many national parks feature lodges with sweeping multistory lobbies, stone fireplaces, and gourmet restaurants. Many also offer senior rates or other discounts, especially during the slower shoulder seasons. But make sure you book early. These upscale amenities book up quickly.
Next: If you enjoy camping, national parks also provide plenty of options.
8. Bring the RV for flexibility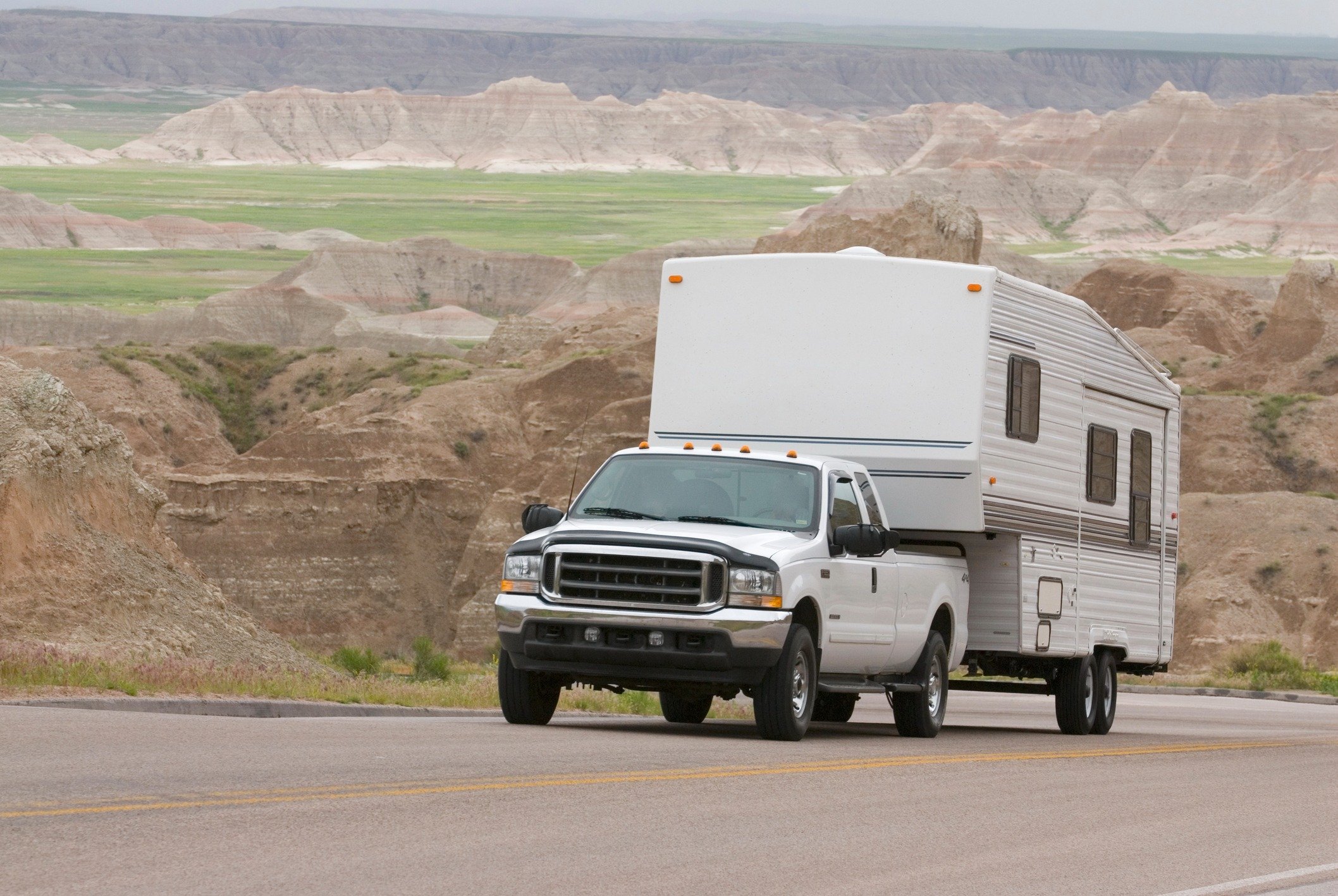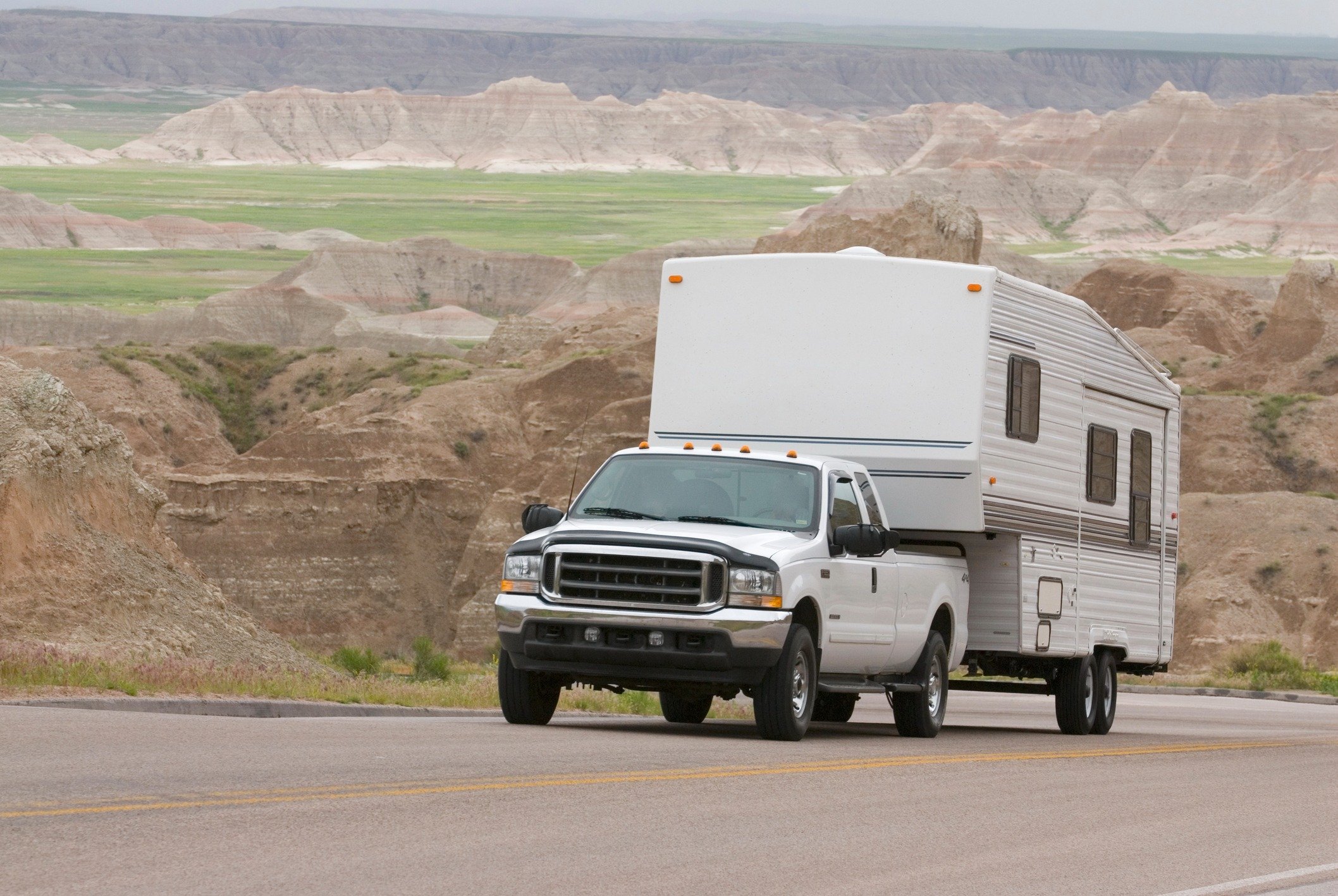 Hook up your RV for total relaxation. | Kent Weakley/iStock/Getty Images
Most national parks have beautiful campgrounds, many of which come with full electric and sewer hook-ups. You can also really rough it without electricity or running water, if you prefer. If you enjoy traveling in a recreational vehicle, bring the RV. Go during the early fall or late spring for comfortable temperatures and lower crowds, to get a more authentic experience. And book early — national park campgrounds get very popular.
Next: Get the most out of your trip with the following offers.
9. Take advantage of guided tours to get more out of your trip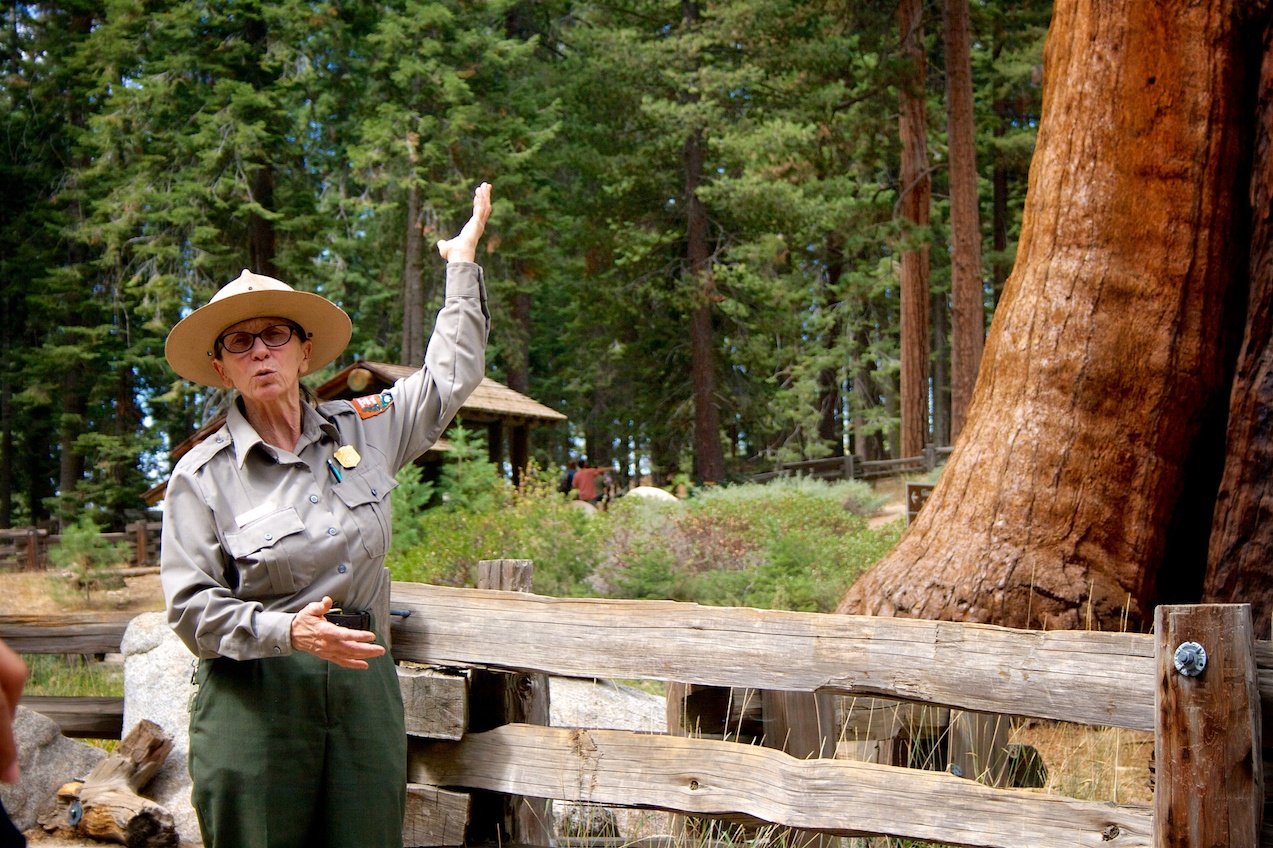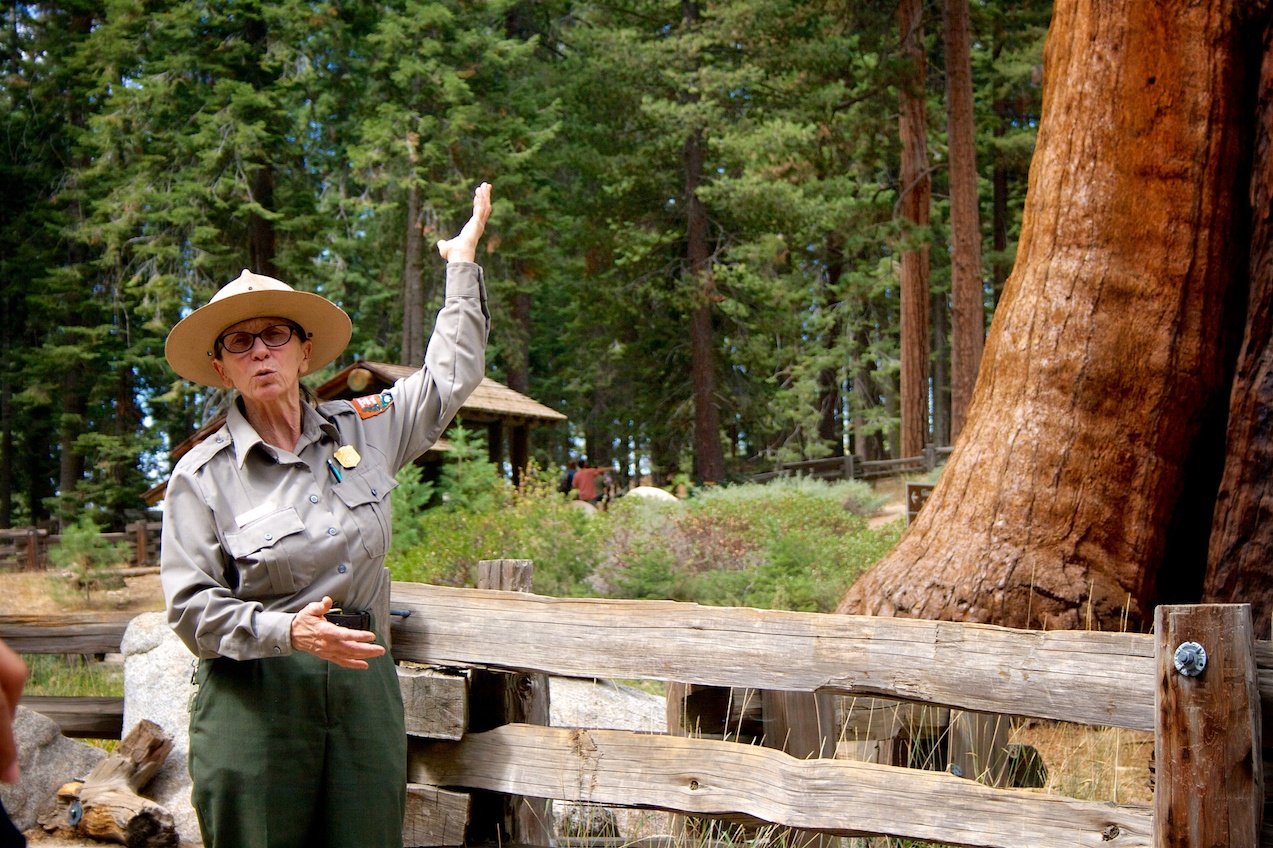 Get a guided tour. | JasonDBrown/iStock/Getty Images
Whichever national park you choose to visit, guided ranger tours can help you make the most of it. Many offer bus tours, hikes, nature walks, or even mule rides. The busy season provides the largest range of options, but most also have programming year-round. If you do plan to visit during the off-season, schedule your trip over a weekend for the most variety of options.
Next: Flexible planning means you can also use this perk.
10. Visit on free days if you can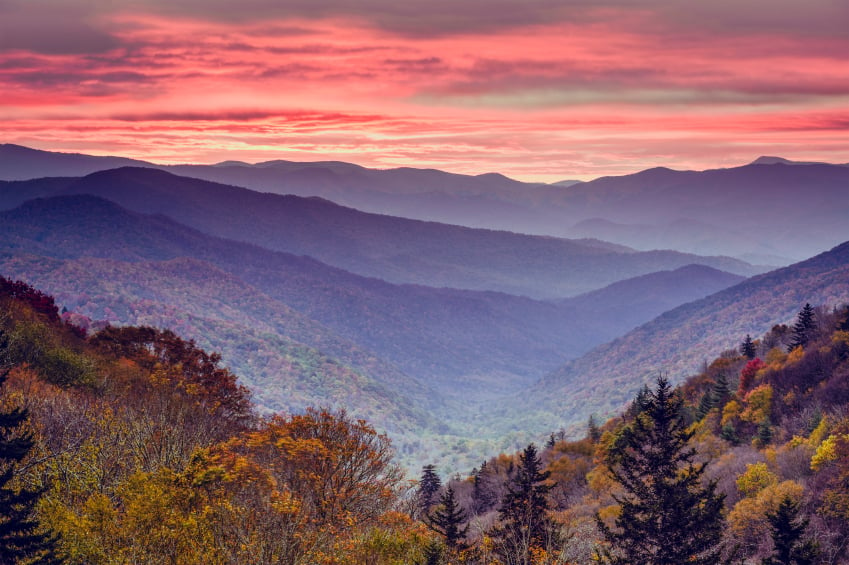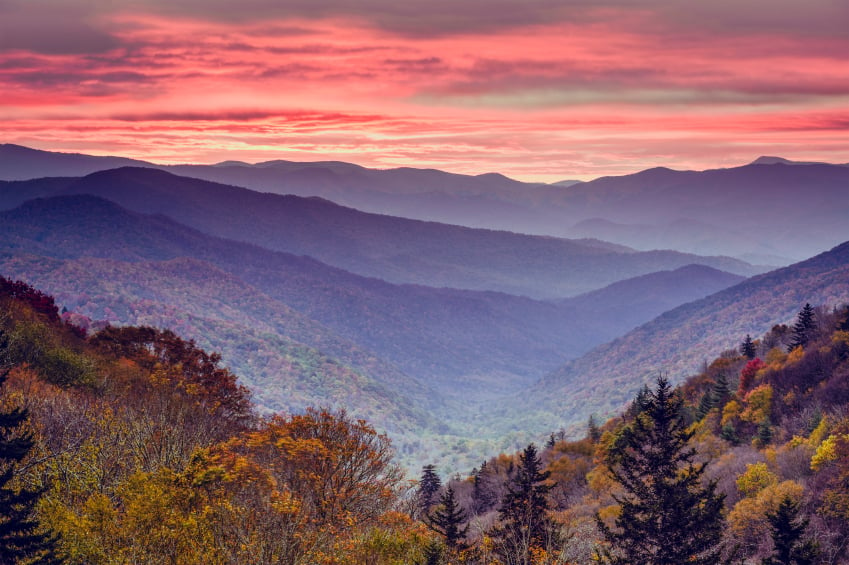 Try visiting on free days. | SeanPavonePhoto/iStock/Getty Images
On four days in 2018, all National Park Service sites that charge an entrance fee will offer free admission to everyone. While one free day might not make sense if you have to travel far, if you live nearby, you can really save. Mark your calendar for these entrance fee–free dates in 2018:
January 15: Birthday of Martin Luther King, Jr.
April 21: First day of National Park Week
Sept. 22: National Public Lands Day
Nov. 11: Veterans Day
Next: If you change your mind mid-trip, no problem.
11. You can upgrade your pass as you travel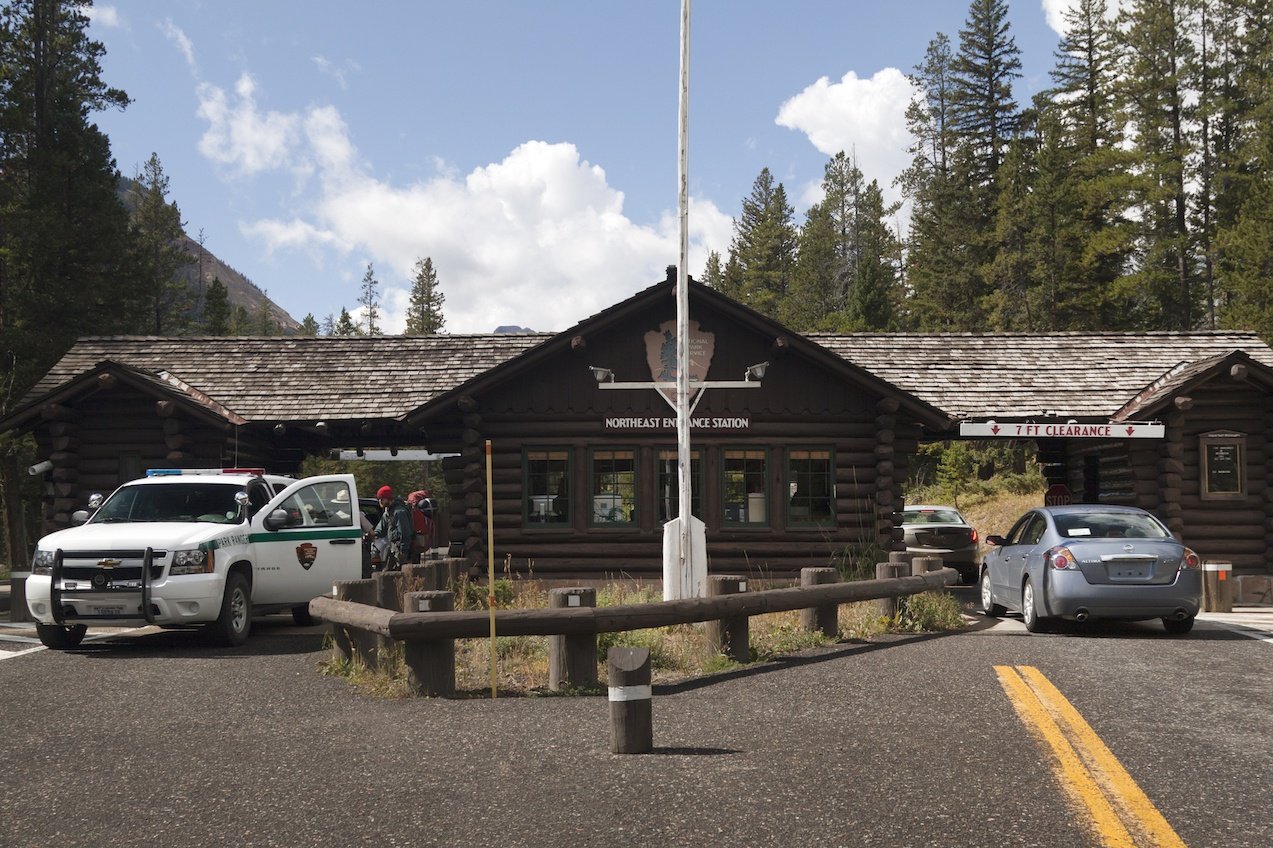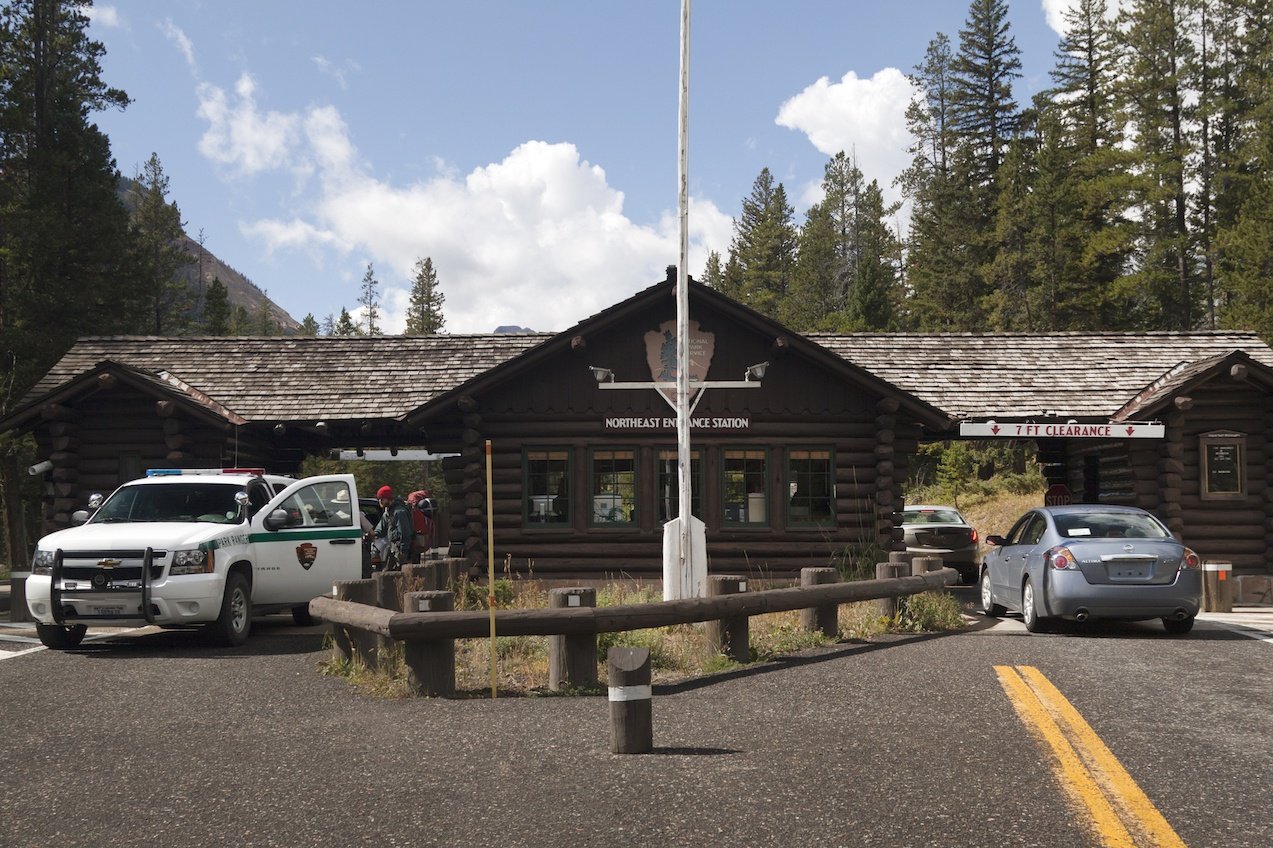 You can upgrade your pass as you go. | ElsvanderGun/iStock/Getty Images
Flexibility ranks as one of the best perks of retirement, and national park passes let you cash in on that. If you buy a single day pass or an annual pass, feel free to stay even longer. All national parks allow you to upgrade your pass as you go. Just show an agent your day or annual pass and they will apply the credit to an upgrade, free of charge.
Next: If you and a friend travel together, you can take advantage of the following.
12. Share with a friend, especially if you're single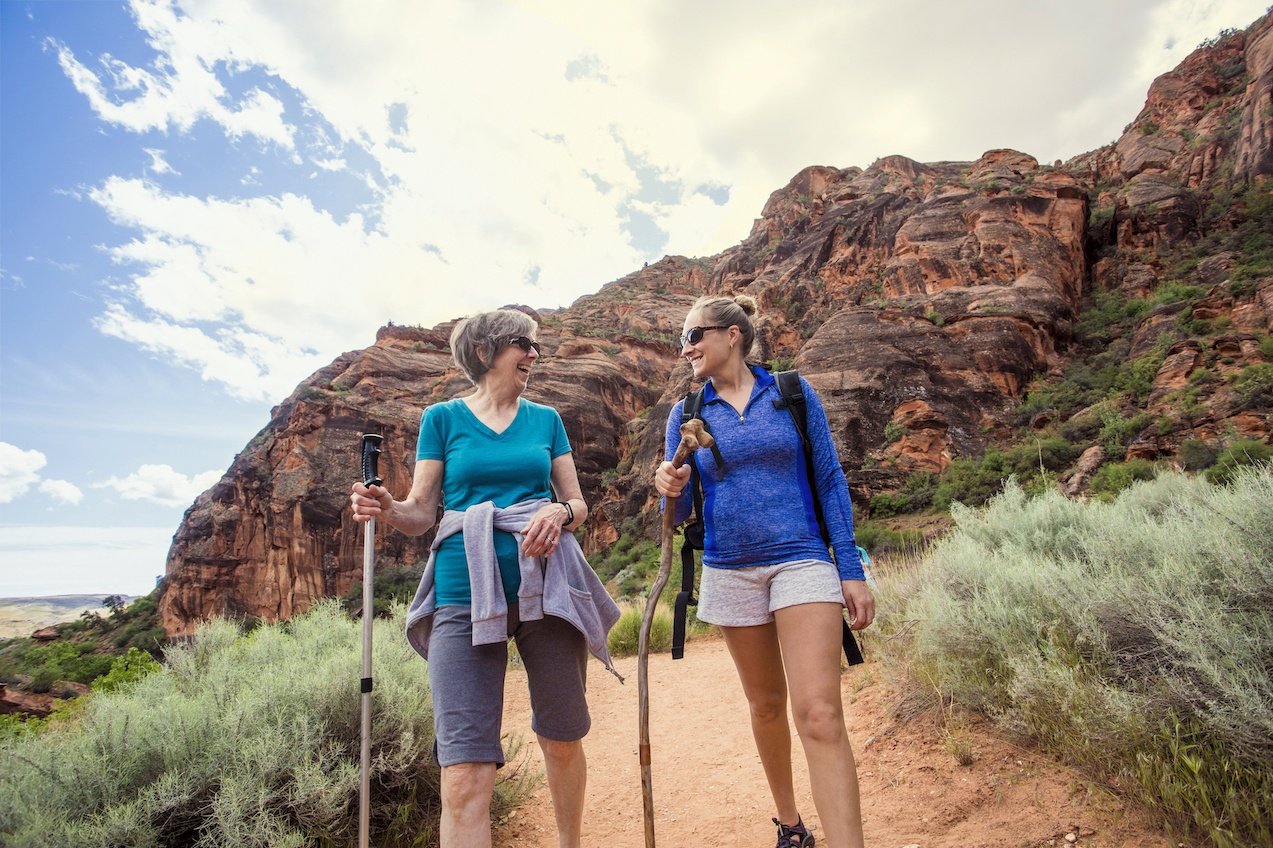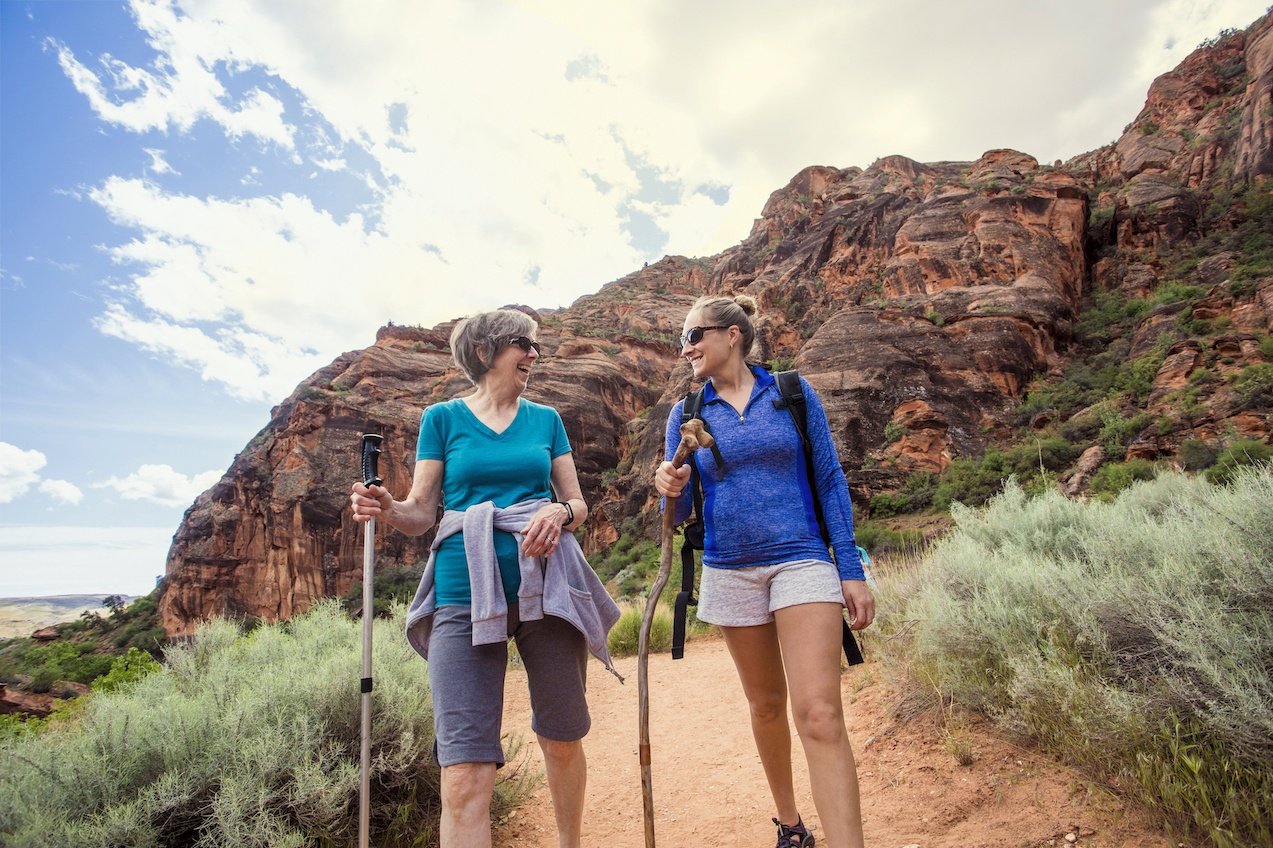 Travel with a buddy. | Yobro10/iStock/Getty Images
You cannot transfer the annual passes, but you can share them. If you don't have a spouse, the parks do let you bring a friend. Two names can appear on each pass, even unmarried or non-related ones. So if you like to travel with a buddy, two can have twice the fun. Agents will ask for ID each time you show the pass, so no cheating.
Next: However, this park pass for seniors will save serious coin.
13. Retirees can save on park passes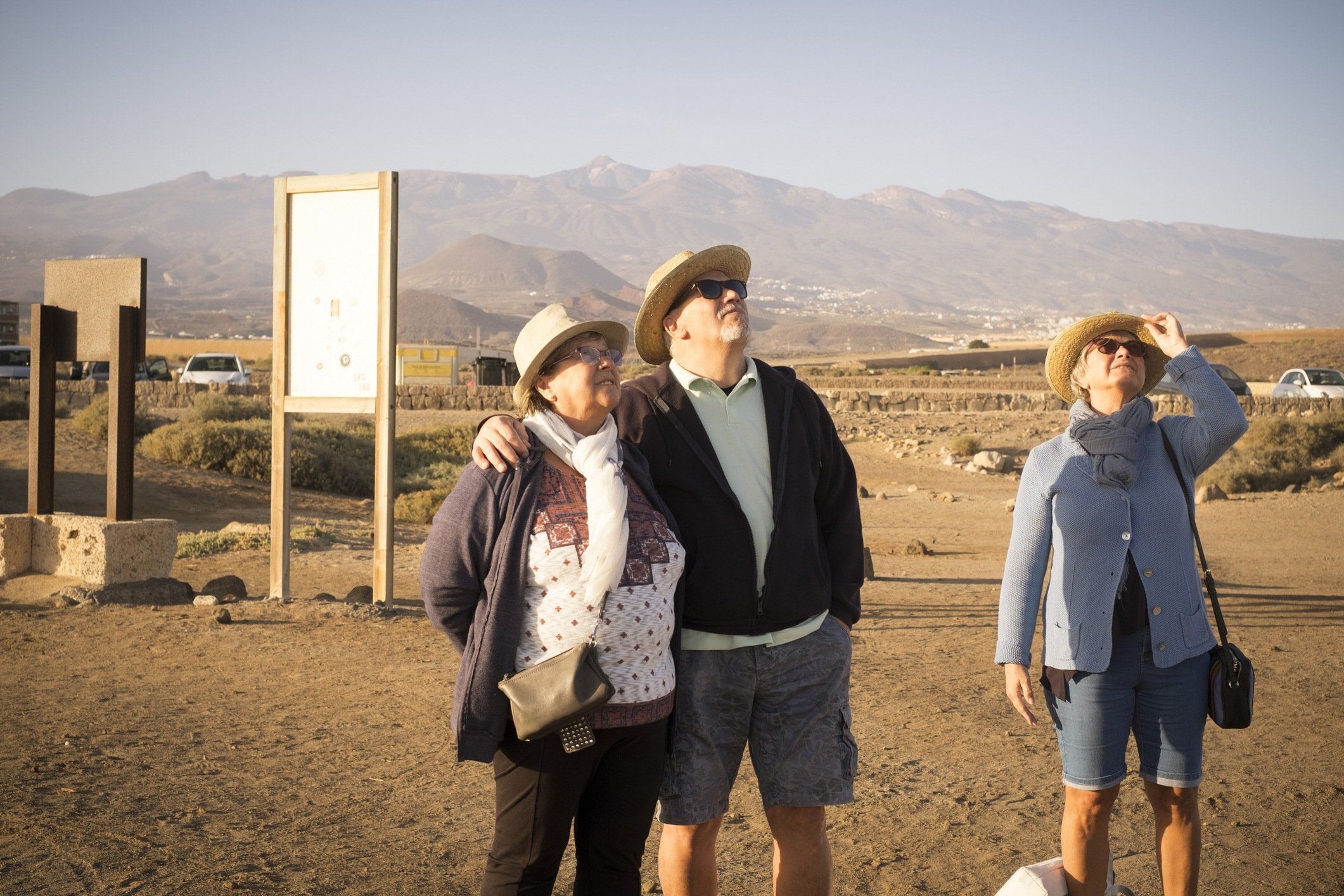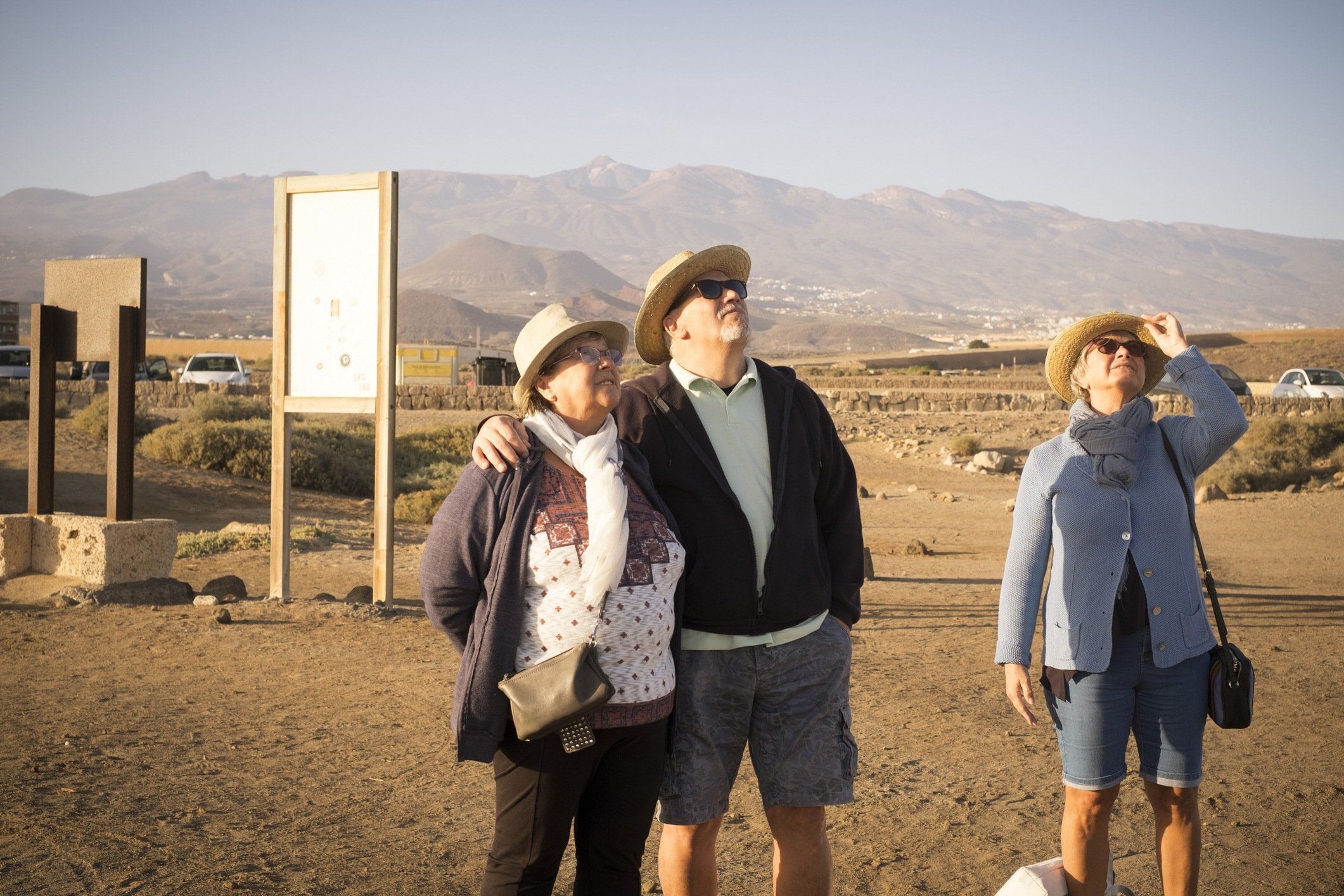 Enjoy your senior discount. | simonapilolla/iStock/Getty Images
The National Park Service sells regular annual passes for $80, but seniors age 62 or older can get a lifetime pass for the same fee. If you only plan to use it for a year, you can also get an annual pass for $20. You do have to provide age and citizenship documentation, and you can get the pass online, through the mail, or in person. Plan to visit multiple parks if you do purchase a pass, to get the most bang for your buck.
Next: If you fit this qualification, you can even get in for free.
14. Visitors with disabilities can visit national parks for free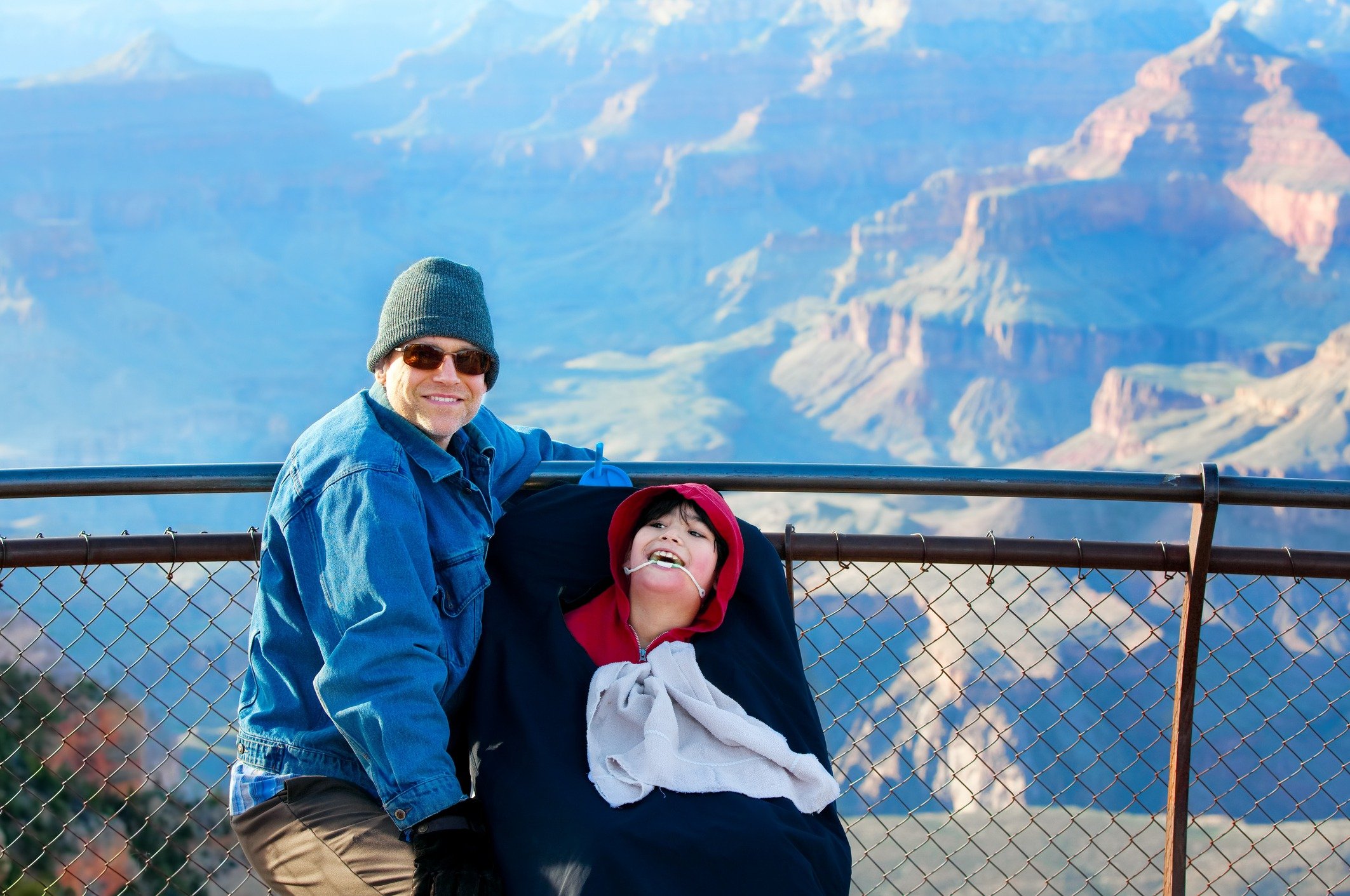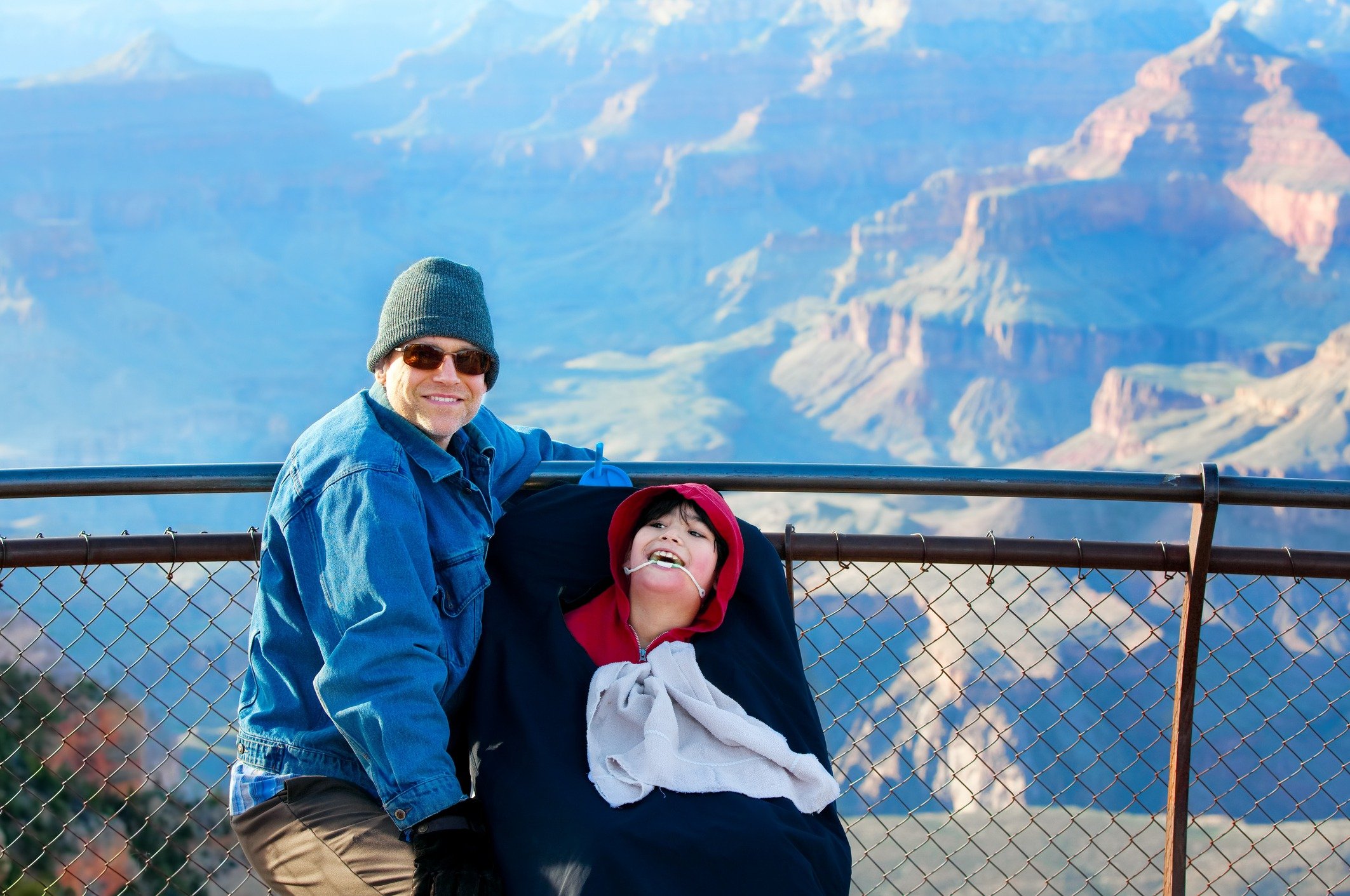 Get an access pass for those with disabilities. | jarenwicklund/iStock/Getty Images
Regardless of your age, you can get a free Access Pass if you can provide documentation of a permanent disability. You can get the pass through the mail for a $10 processing fee or in person for no cost. It also provides a 50% discount on some amenities, such as camping, swimming, and boating. It does not generally provide concession discounts, however.
Next: Retired veterans, don't let this perk pass you by.
15. Military veterans get complimentary park entry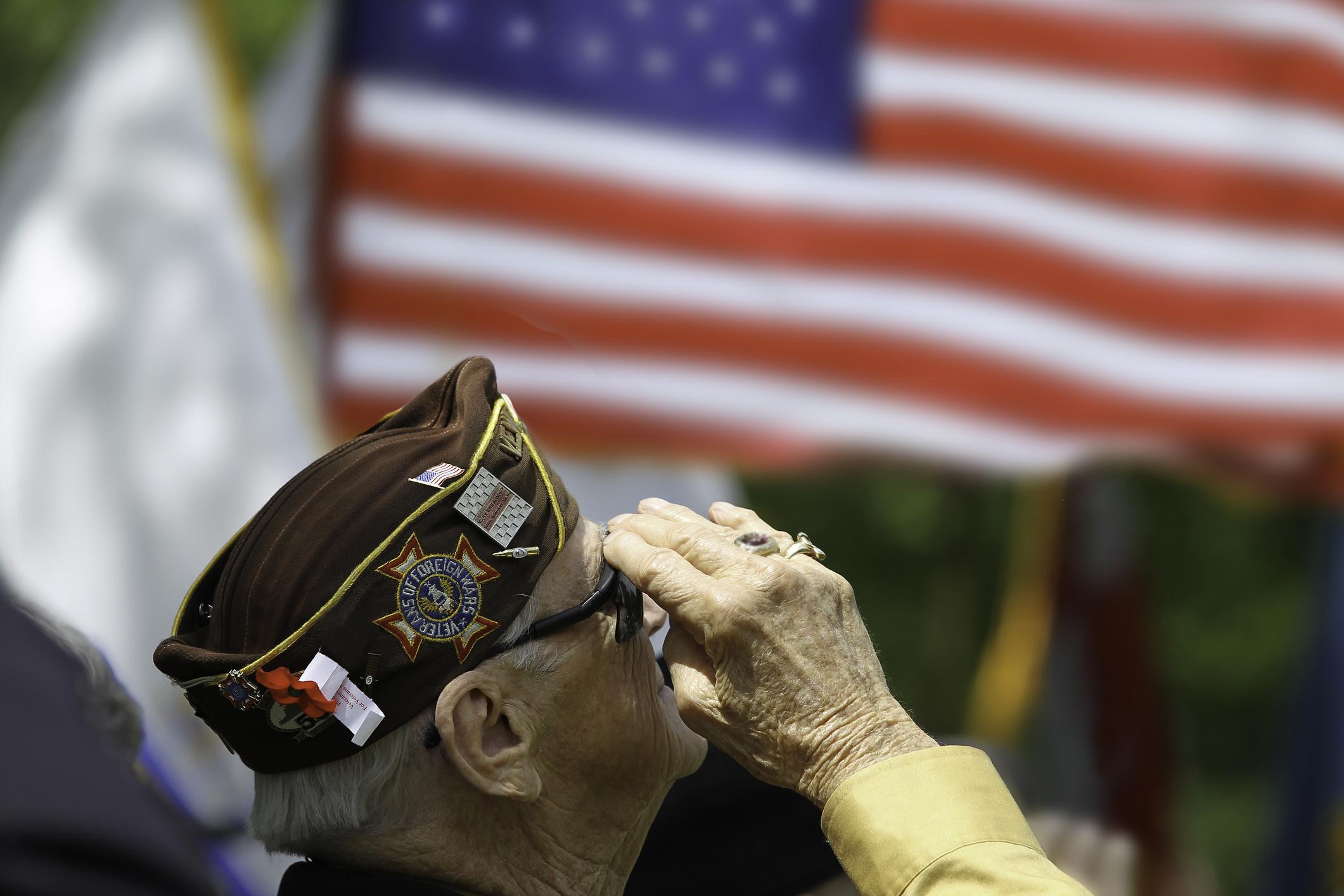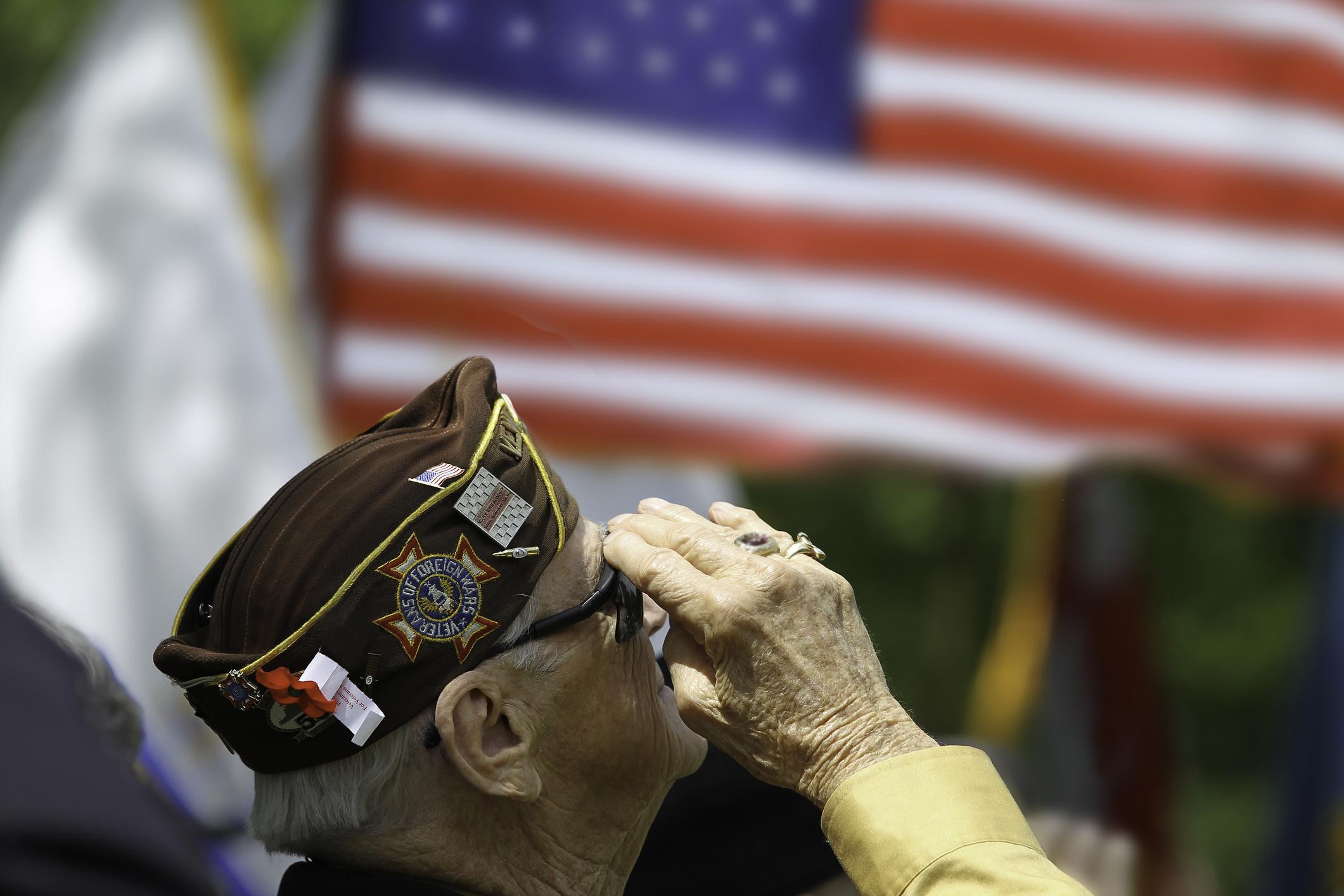 Veterans get in for free. | flySnow/iStock/Getty Images
If you have retired from the Army, Navy, Air Force, Marines, Coast Guard, or rank as a member of the Reserve or National Guard, good news. The national parks will let you and your dependents in for free. This discount also applies to active duty military. All you have to do is show a Common Access Card or Military ID (form 1173) at any park to obtain the pass. Since so many retirees also have military service, do not let this benefit go unused.
Check out The Cheat Sheet on Facebook!
Source: Read Full Article