Why Some People Think Meghan Markle Is Better Suited to the Royal Life Than Kate Middleton
People have been comparing Meghan Markle to Kate Middleton ever since Meghan's relationship with Prince Harry became public. From their fashion choices to their weddings, or their personalities to their body language, it's interesting to compare the two women, who married into the royal family.
While some people contend that Kate Middleton made a more natural royal thanks to her upbringing, others think that Meghan Markle makes a much better addition to the royal family than Kate.  Read on to discover all the reasons why Meghan Markle could prove to be a better royal than Kate Middleton.
9. Meghan Markle is used to acting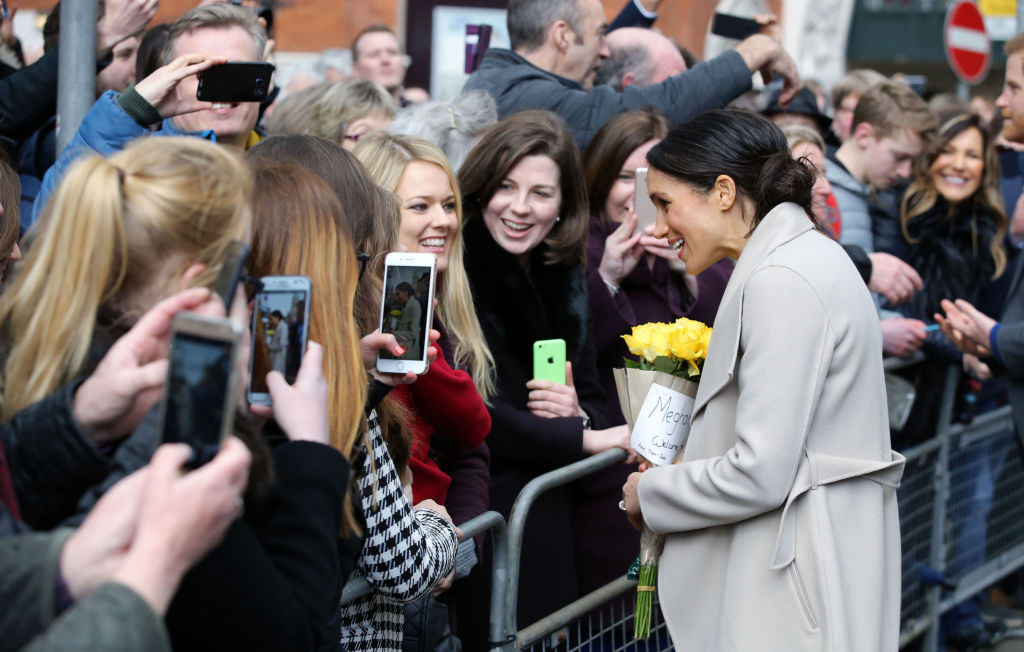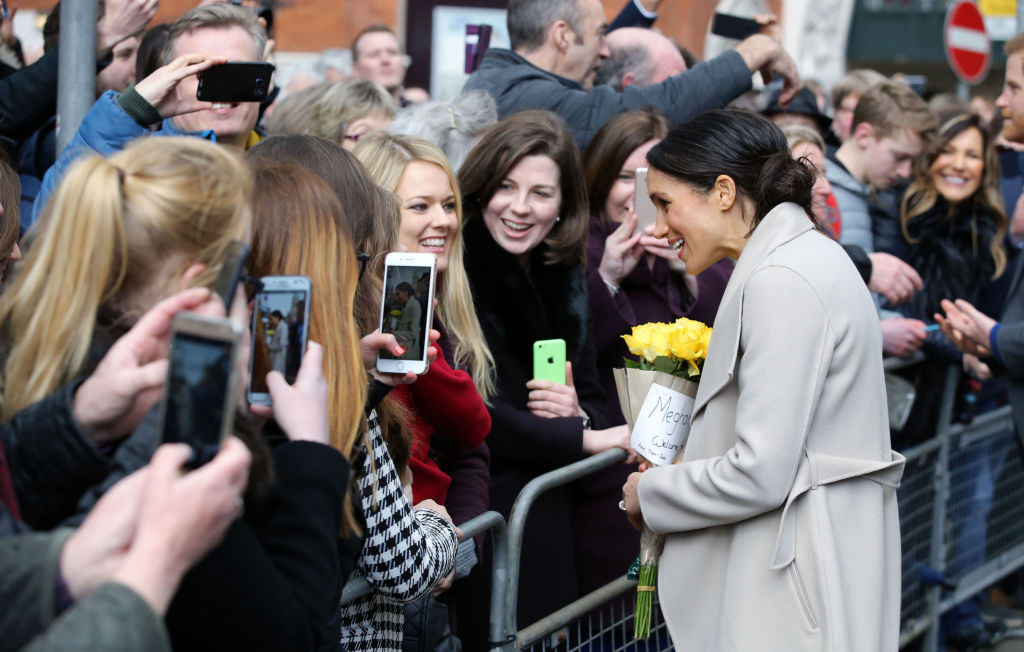 Meghan Markle greets well-wishers during a walkabout in Belfast. | Kelvin Boyes/AFP/Getty Images
The Sun reports that some people — including a royal butler who worked for Prince Charles, the Duchess of Cornwall, the Duke of Cambridge, and Prince Harry — argue that Kate Middleton knew what she was getting into when she married into the royal family because of her upper-class background. But Meghan Markle's experience as an actress might prove an even bigger advantage as she transitions to royal life. As butler Grant Harrold explains, the "duty of royalty has to have an element of acting about it — you have to put on a brave face, put the best foot forward, smile, say the right thing."
Next: Meghan Markle could gain the upper hand in this regard. 
8. Meghan Markle could become more popular than Kate Middleton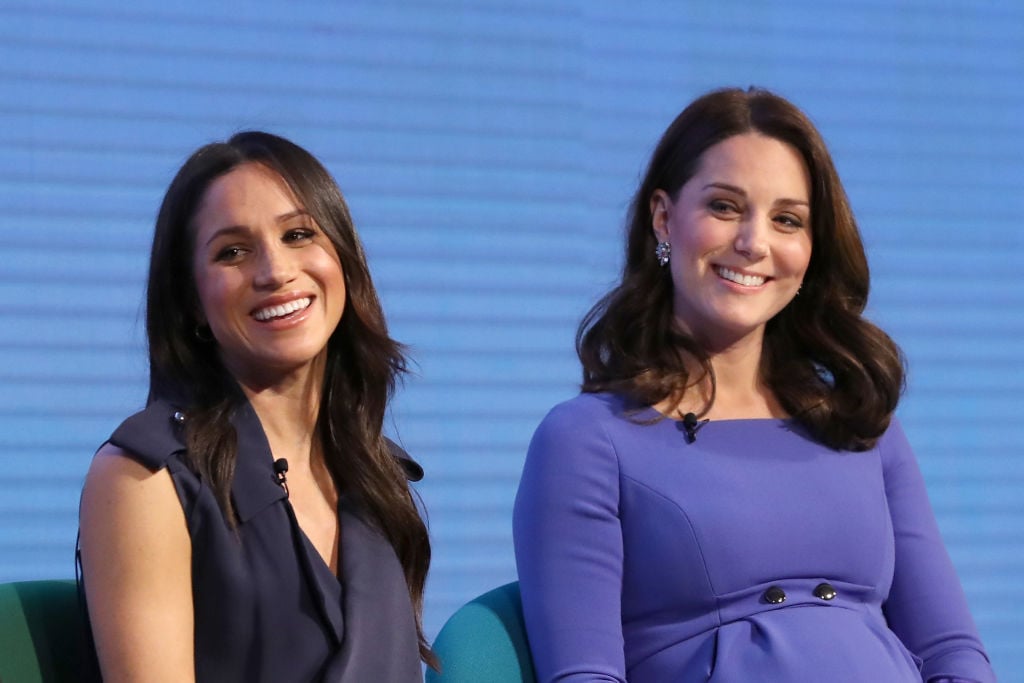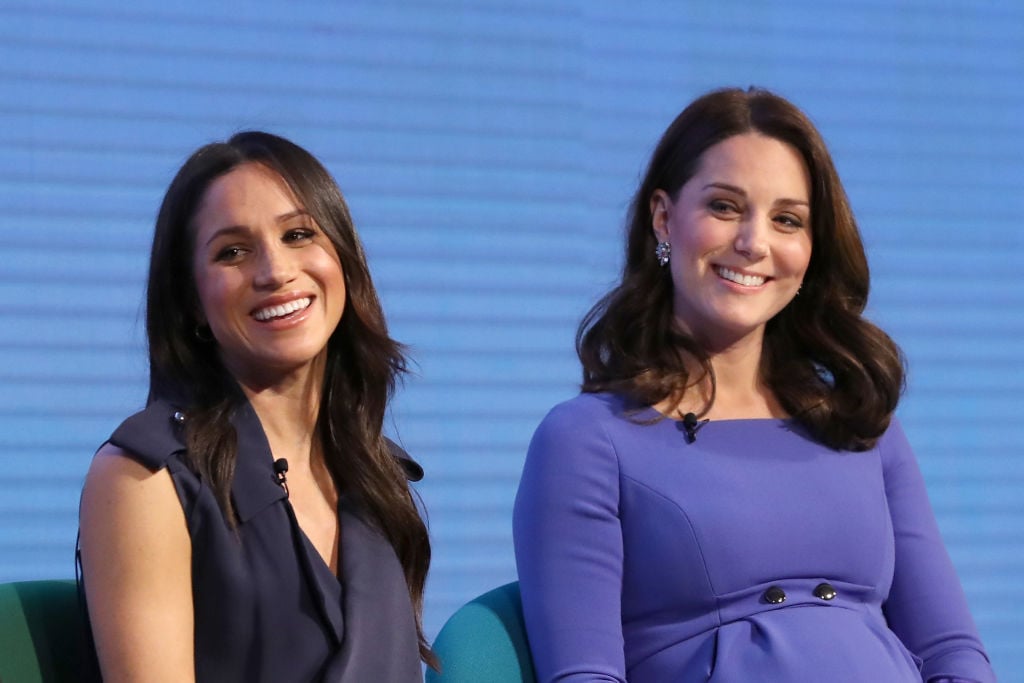 Meghan Markle and Kate Middleton | Chris Jackson-WPA Pool/Getty Images
Popularity isn't everything. But it's a definite asset if you're a member of the royal family, tasked with raising the profile both of the family and of Britain. Express reports that Meghan Markle could become more popular than Kate Middleton, even though Kate will eventually become Queen Consort. Meghan has been compared to Princess Diana, Prince Harry's mother and "arguably the most popular person to marry into the Royal Family," thanks to her philanthropy and her advocacy with the United Nations.
Next: Meghan Markle has already achieved this. 
7. She is already more influential than Kate Middleton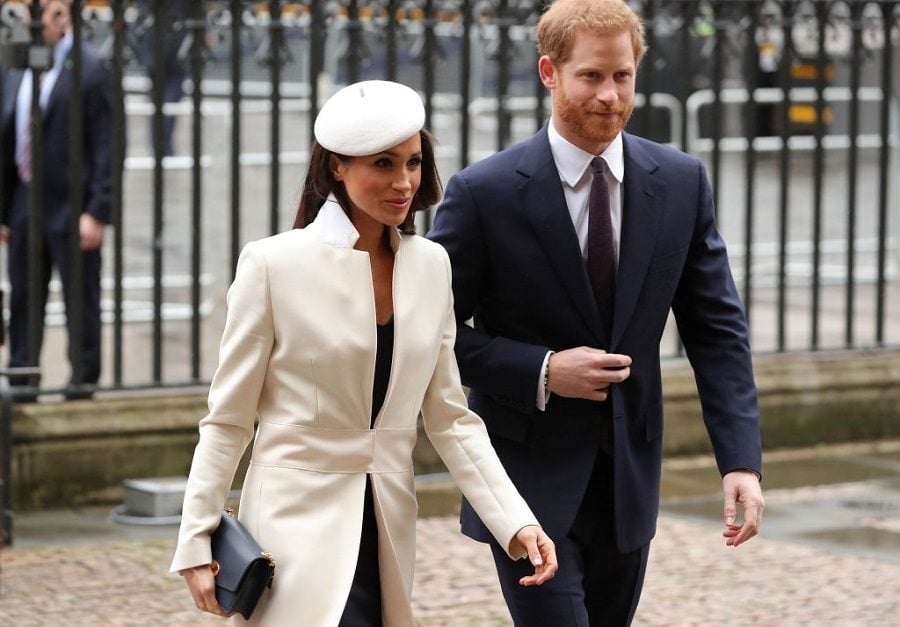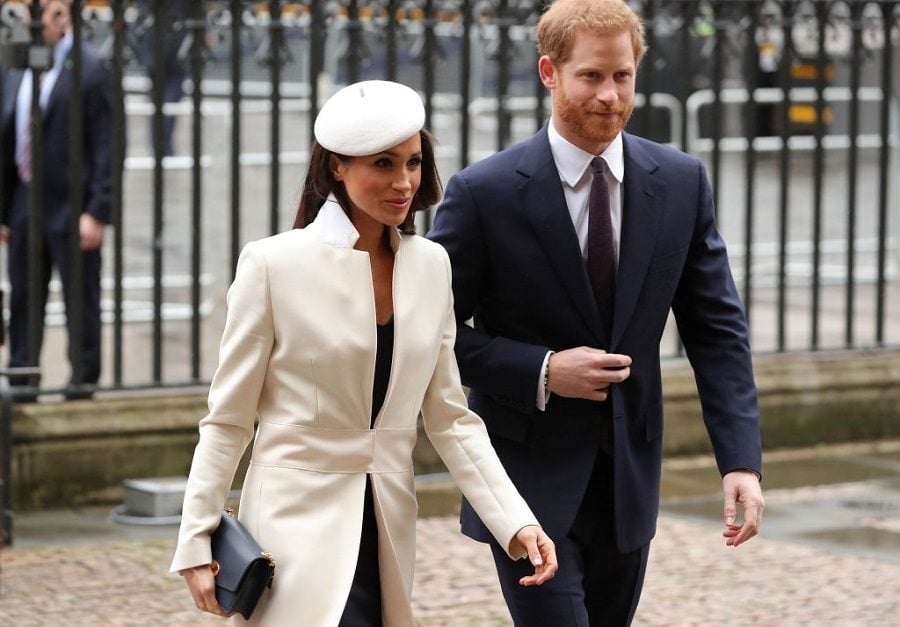 Britain's Prince Harry and his fiancee US actress Meghan Markle attend a Commonwealth Day Service | Daniel Leal-Olivas/AFP/Getty Images
The New York Times noted ahead of the royal wedding that "it is beginning to seem as if Ms. Markle could be the most influential of all" influencers, even though she had deleted all of her public social media accounts. Even more influential, it seems, than Kate Middleton. Experts predict that her influence on the fashion industry will surpass Kate's, and clothes or accessories that Meghan is photographed wearing often sell out almost immediately. Even Time included her on its list of the 100 Most Influential People of 2018, right next to Donald Trump.
Next: Experts expect Meghan to have a bigger effect on this. 
6. Meghan will give a bigger boost to the British economy than Kate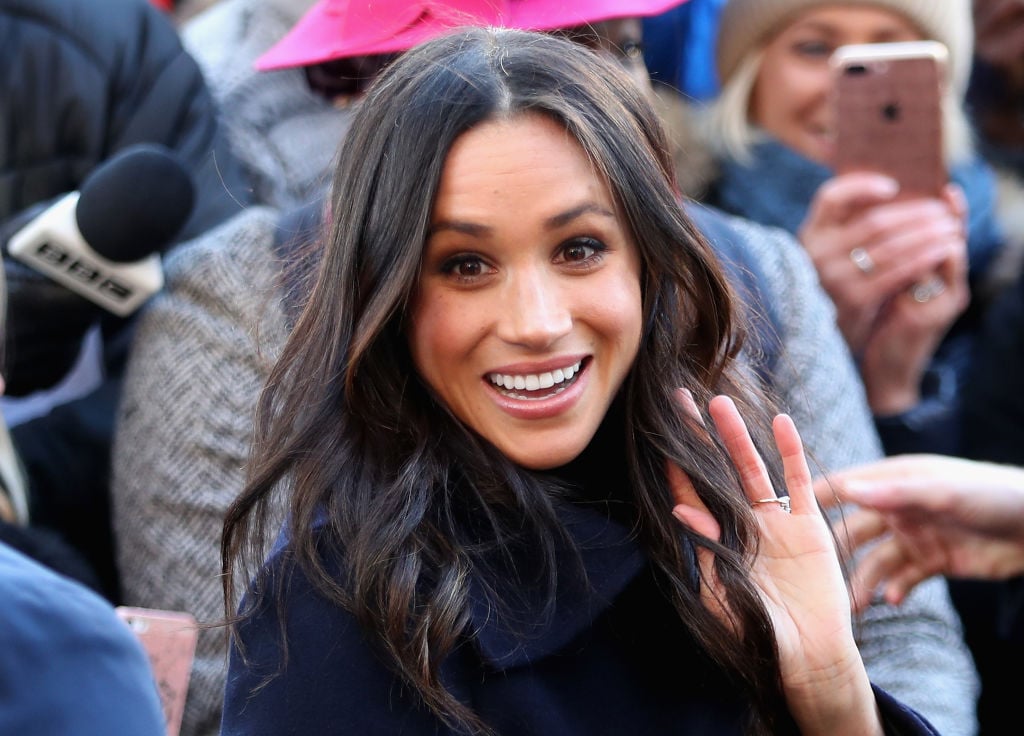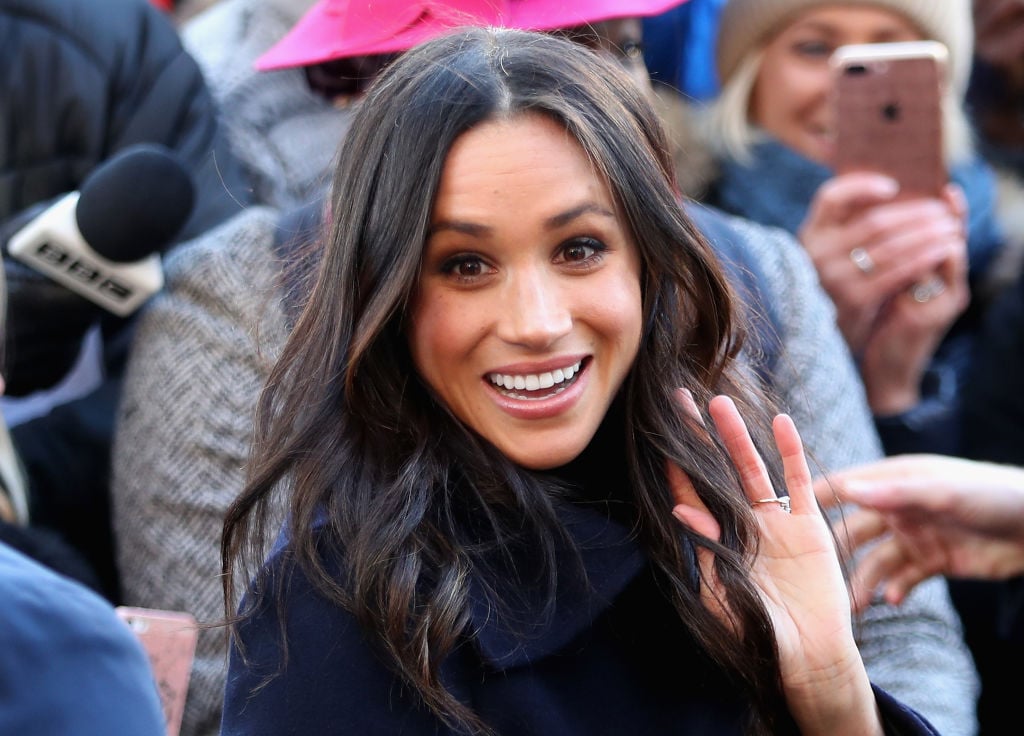 Meghan Markle | Chris Jackson/Getty Images
Members of the royal family like Meghan Markle and Kate Middleton famously boost the British economy. And Business Insider reports that Meghan is likely to "prove her dominance over Kate Middleton" in that regard. Experts estimate that she could boost the economy by up to $1.4 billion. (Thanks to a surge in spending on tourism, travel, restaurants, hotels, parties, and commemorative merchandise related to the royal wedding.) The $205 million "Kate effect" measured in 2015 pales in comparison.
Next: People dislike this about Kate's past. 
5. Kate Middleton had a reputation as a social climber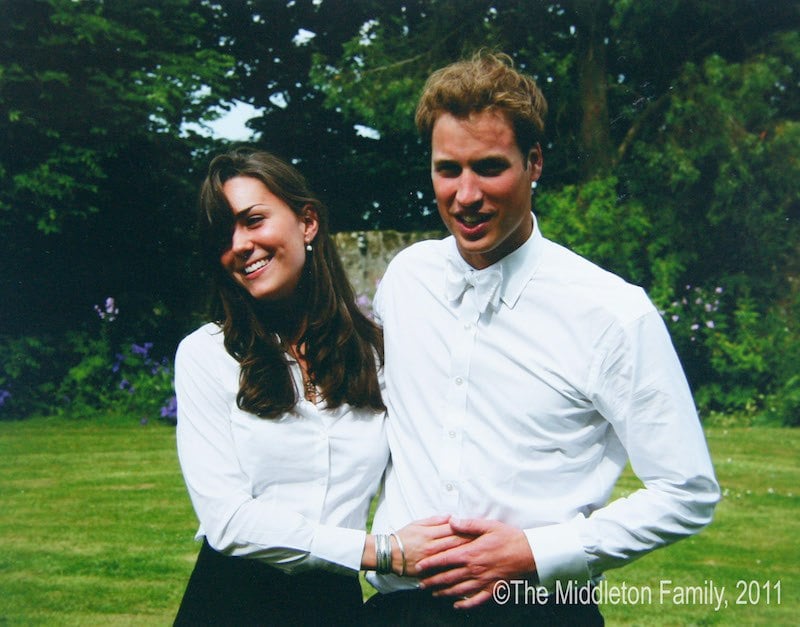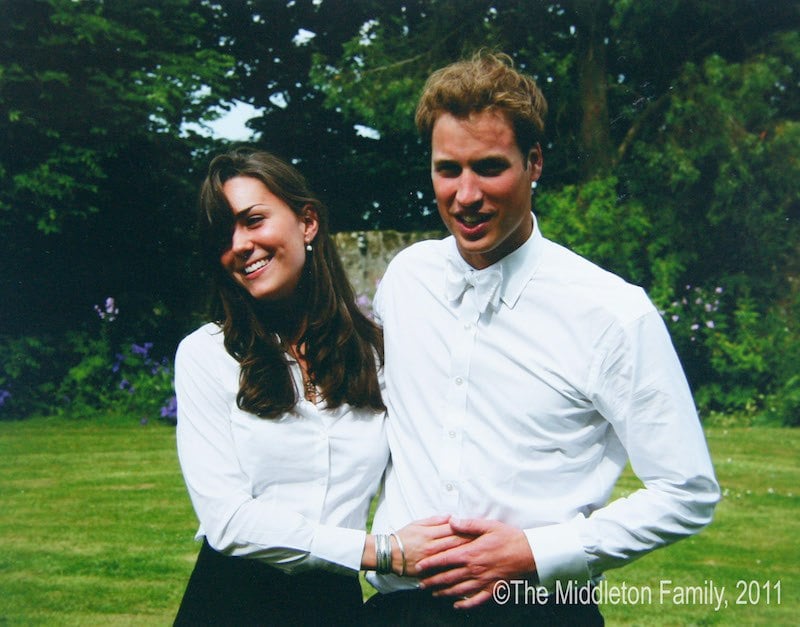 Kate Middleton and Prince William at their college graduation | Middleton Family/Clarence House via GettyImages
The Cut reports that "Ranking on Kate for her lowborn status has been a favorite pastime in English social circles since she first appeared on the scene." People also talked about her reputation as a social climber. "She and her sister, Pippa, were known as 'the wisteria sisters': pretty, nice-smelling, and incredible climbers," The Cut reports. "They were compared with the Bouvier sisters, because they so obviously wanted to marry up." Of course, what some people see as a story of social climbing others see as a story of true love. It's all a matter of perspective.
Next: Many people think this about Meghan Markle. 
4. Meghan is a lot more interesting than Kate
Kate Middleton | Richard Pohle/AFP/Getty Images
The Cut also made another accusation of Kate Middleton, reporting that "The true fact of William and Kate is that they are, when the cameras stop snapping, quite dull. That, of course, is their great trick; a quiet abdication, an abdication by ordinariness." But because Meghan is American, worked as an actress, and even blogged about her lifestyle before marrying into the royal family, she has a global fan base that finds her a lot more interesting than Kate. Kate's "ordinariness" probably doesn't hurt the royal family. But it likely doesn't help boost the family's or Britain's prominence, either.
Next: Many women find this refreshing. 
3. Meghan doesn't hide the efforts she makes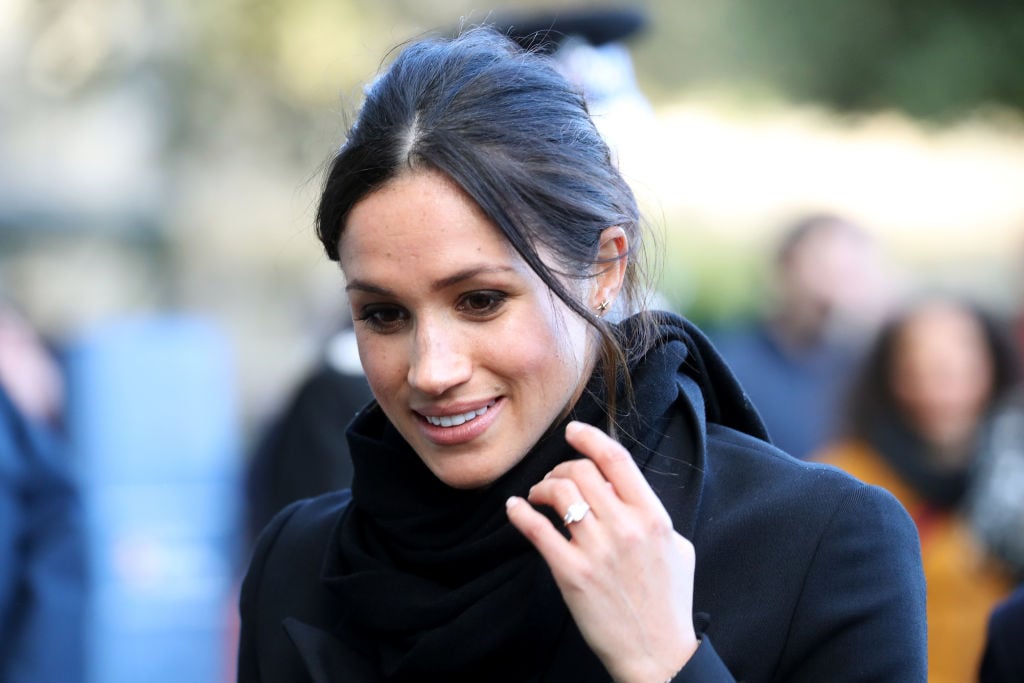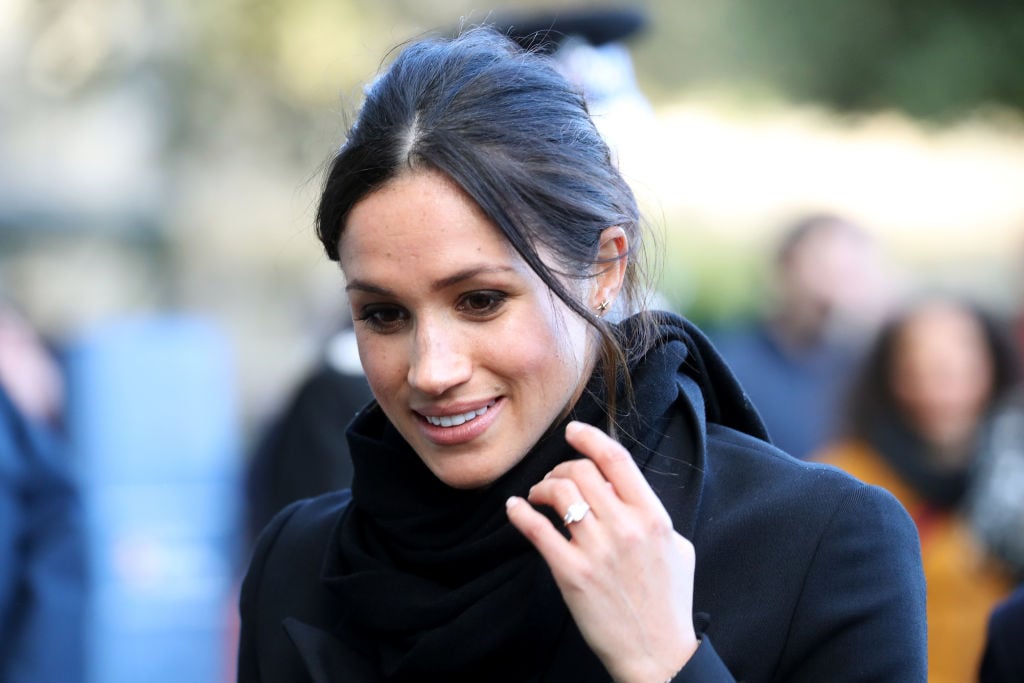 Meghan Markle with her messy bun | Chris Jackson/Getty Images
Vox reports that Kate Middleton's public persona hinges on "not being too much" or trying too hard. "Kate isn't simply effortlessly good at femininity — a Diana-type, who stumbles as naturally into princesshood as if singing birds led her there. She puts in the work — and gets results. But she does so quietly, without the embarrassing appearance of effort." Meghan Markle, on the other hand, doesn't hide her efforts or her struggles. By flouting royal protocol, dealing with embarrassing family members, wearing her hair in a messy bun, and even undergoing etiquette training, she has cultivated a much more relatable public image than Kate.
Next: Meghan takes more risks in this regard. 
2. Meghan has supported 'risky' causes for the royal family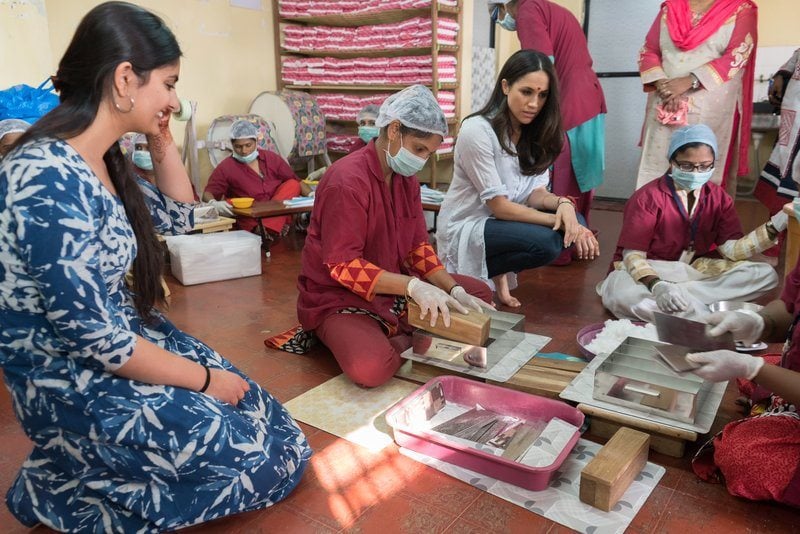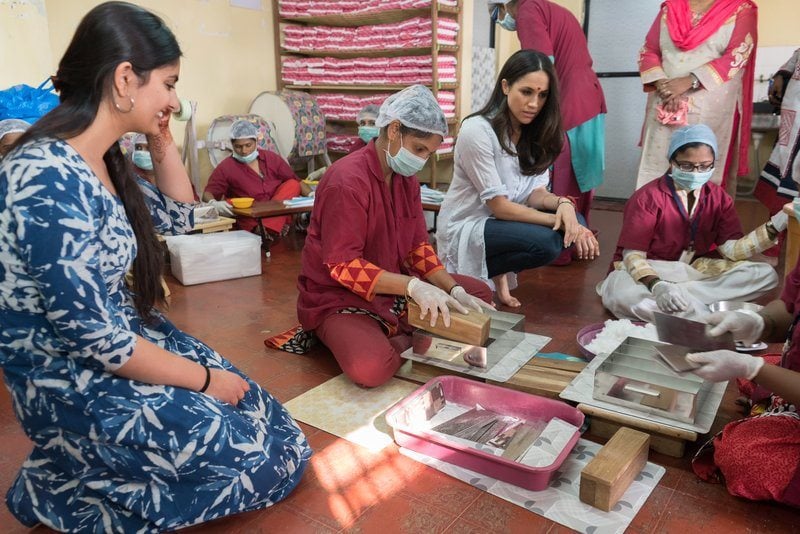 Meghan Markle supporting The Myna Mahila Foundation | Kensington Palace
As The New York Times reports, Meghan Markle and Prince Harry seem to appear on Time's list of the most influential people in part because of their support of causes that "may traditionally have seemed risky causes for a royal family: depression, women's empowerment, and L.G.B.T. rights." Conversely, the list of causes and charities that Kate Middleton supports looks a lot more traditional. There's nothing wrong with that, but it's clear which duchess is in a better position to push the envelope and move the royal family forward.
Next: Queen Elizabeth II has sent this surprising message.
1. Queen Elizabeth II seems to like Meghan more than Kate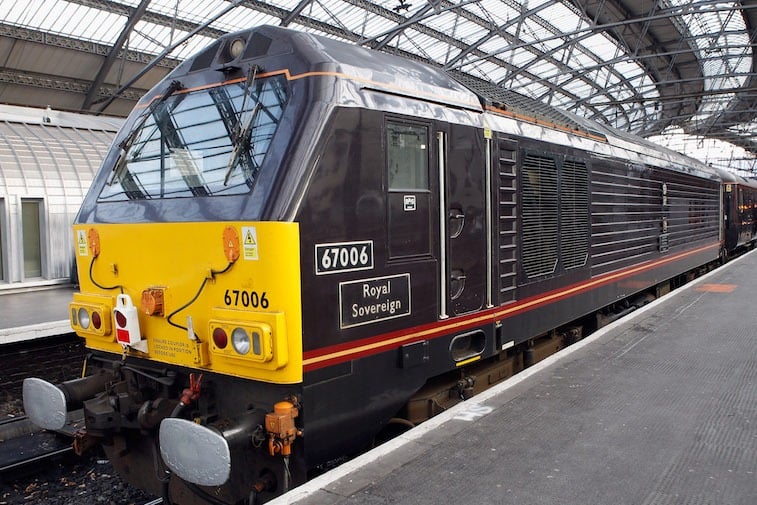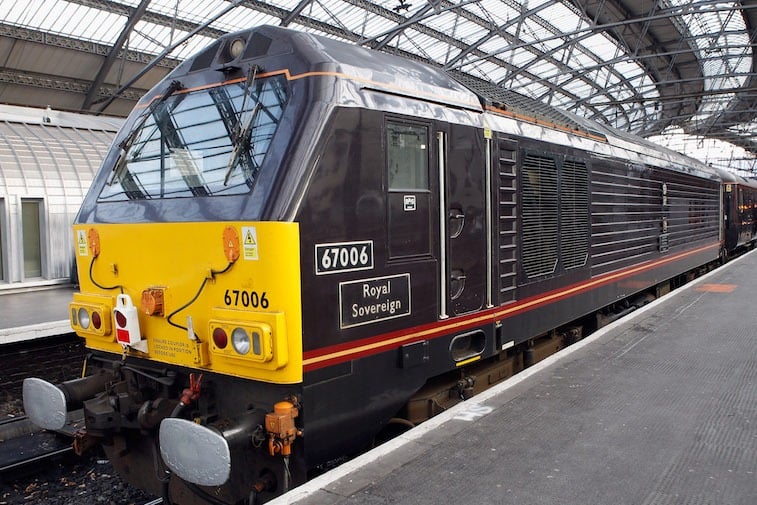 Royal Train | Christopher Furlong/Getty Images
As for the ultimate test of whether you fit in with the royal family? Whether the family matriarch, Queen Elizabeth II, accepts you into the fold. And as it turns out, the queen may like Meghan Markle more than she likes Kate Middleton. Vanity Fair reports that Markle has gotten the queen's OK to ride on the private Royal Train. William, Kate, and even Harry have reportedly never gotten to ride the train with the queen.
Read more: Secrets About the Royal Family's Fight Over the Throne, Revealed
Check out The Cheat Sheet on Facebook!
Source: Read Full Article