The Place Where Donald Trump's Mother Grew Up May Be the Dark Secret Behind His Biggest Insecurity
There's plenty that the average American doesn't know about Donald Trump's mother. The president loves to talk about his dad, but has been pretty tight-lipped about his mom, Mary Anne MacLeod Trump. Donald Trump seems to have a tumultuous relationship with some members of his family. The president, like anyone else, isn't without his insecurities. And as Newsweek reports, Trump seems to inherited his biggest insecurity from his mother, who grew up in a very humble part of Scotland but ended up in an opulent mansion in New York.
Read on to get the inside story on where Donald Trump's mother grew up, and how her immigrant roots could be the dark secret behind the president's biggest insecurity.
1. Donald Trump's mother grew up in Scotland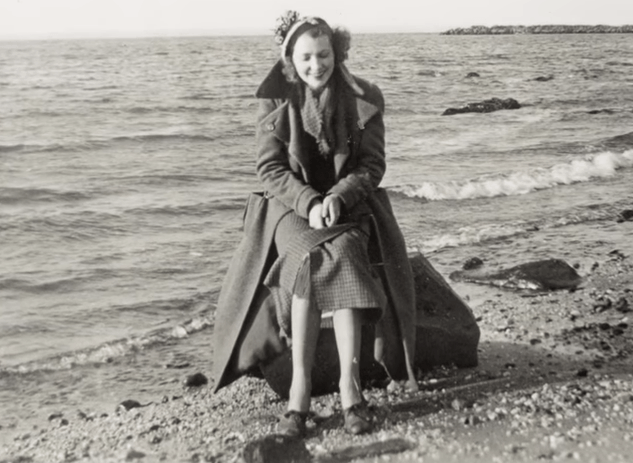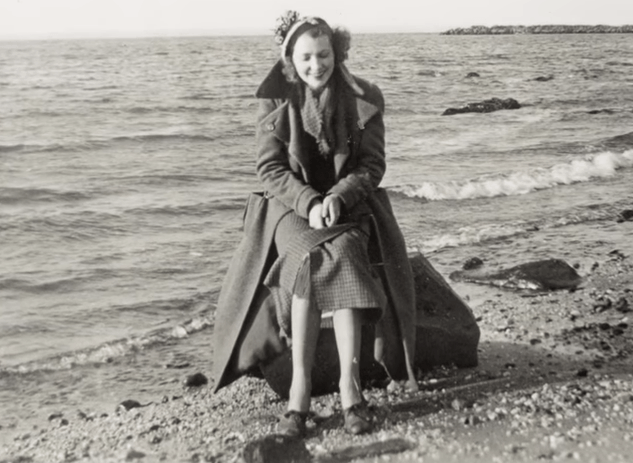 She grew up on a tiny island. | Seeker UK via Youtube
As Newsweek reports, the woman who would later become Mary Anne MacLeod Trump grew up on the Isle of Lewis in the Outer Hebrides in Scotland. That sounds idyllic. But the publication notes that she spent the first 17 years of her life in Tong, a fishing village, "closer to Iceland than to London."
Though she later raised her son in a mansion in Queens, "she grew up among poor islanders in a two-bedroom rented cottage crammed with her and 10 siblings."
Next: She and her family lived in this part of their village. 
2. Her family lived on a tidal flat called 'the saltings'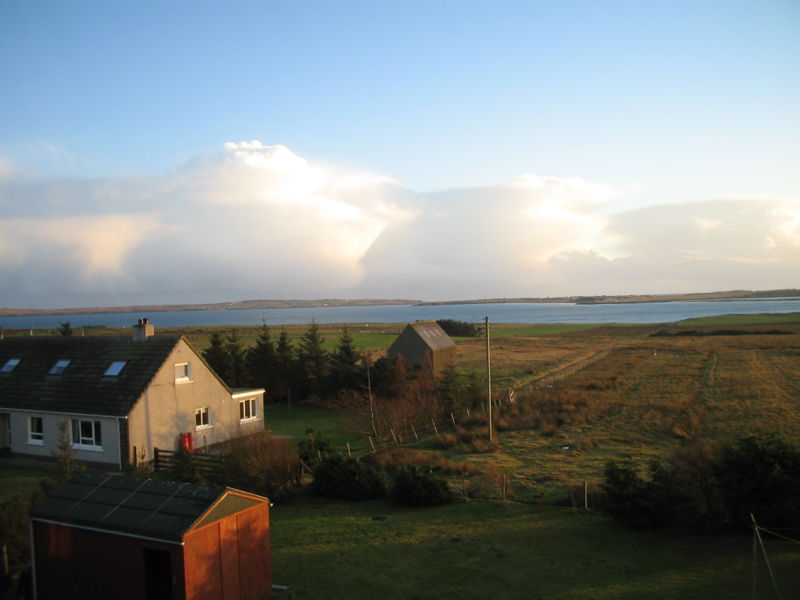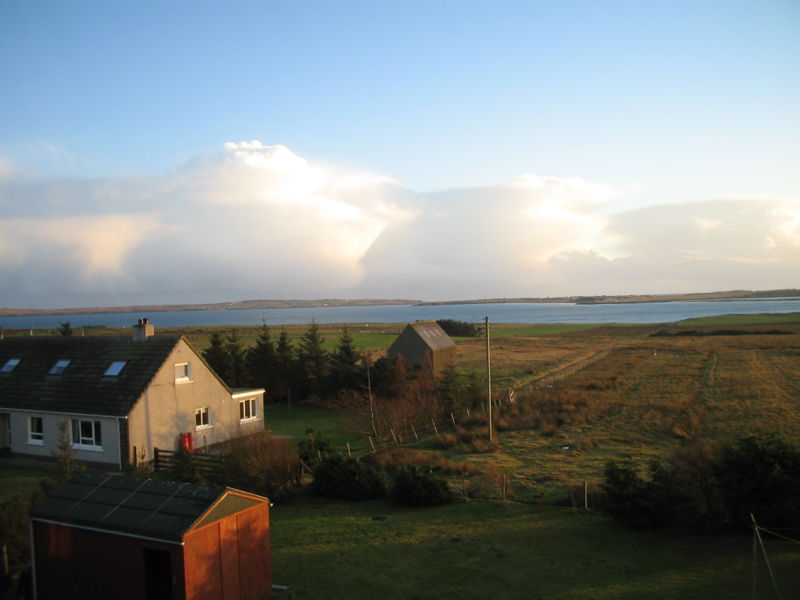 They had to wear muck boots to get to church. | Alastair Lamont/Wikimedia Commons
Newsweek goes on to report that the MacLeod family lived on a tidal flat that locals called "the saltings." At certain times of the day, the muck would turn to quicksand as the tide rose. To get to church on Sundays, the family had to make their way across the flats in muck boots. Newsweek characterizes it as "a perilous journey that only fishing families would even attempt because people frequently drowned."
On all days of the week other than Sunday, the MacLeods worked hard. They dug peat to burn. They also hauled in fishing nets in the rain. And they even farmed crops in the rocky soil.
Next: Despite her family's poverty, she did see how the wealthy lived. 
3. Donald Trump's mother saw some examples of how rich people lived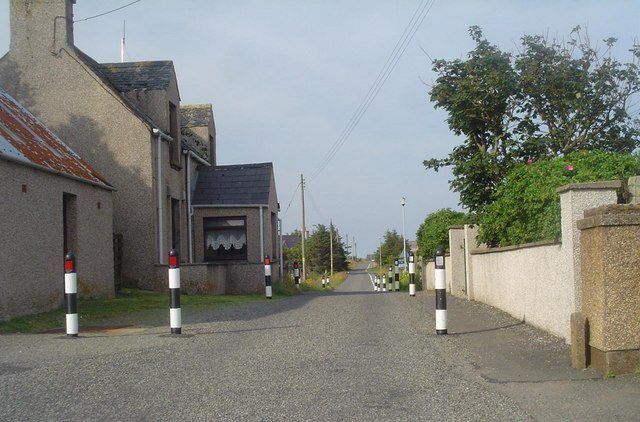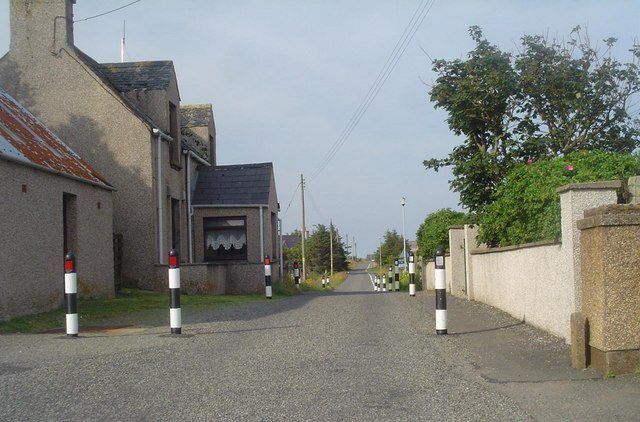 An opium baron purchased the entire island. | Donald Lawson/Wikimedia Commons
Though her family lived in poverty, Donald Trump's mother did see a few examples of how wealthier people lived. Newsweek reports that an English opium baron purchased the entire island where the MacLeod family lived during the middle of the 19th century, and built himself a Victorian castle.
The MacLeod family went to church on a street lined with brick mansions that belonged to local merchant. But, like other poor residents of the island, they were forbidden by the wealthy residents from walking on their street.
Next: This is when she decided to leave for New York. 
4. Mary Anne MacLeod left for New York as a young woman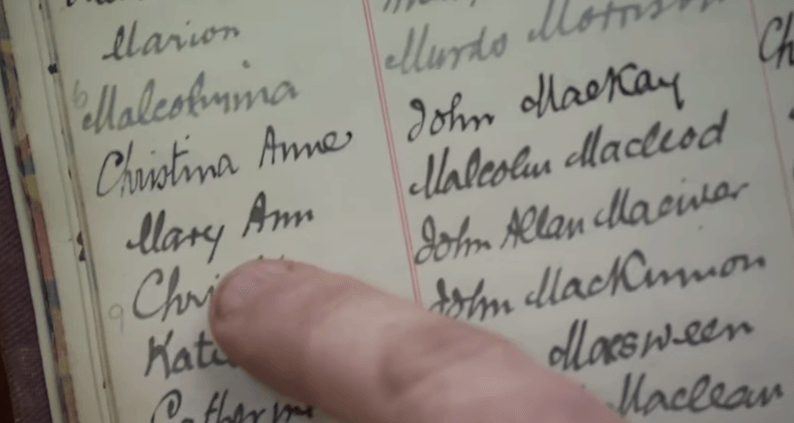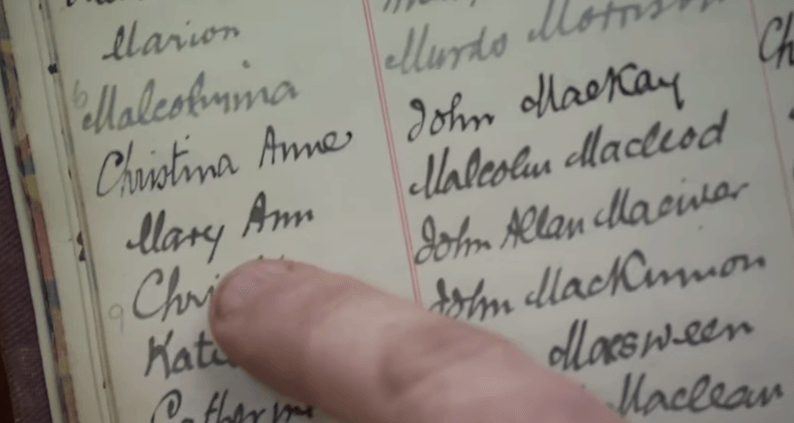 There was a shortage of men on the island. | Seeker UK via Youtube
Poor islanders had several reasons to leave the Isle of Lewis — something Mary Anne MacLeod would eventually do. They had been abused by the wealthy for years. And both World War I and a local shipwreck — a disaster that killed 200 soldiers returning from the front — decimated the male population of the island.
That shortage of men, plus the promise of a better life in America, led Mary Anne MacLeod to join her older sisters in New York in 1929. Politico reports that she boarded the SS Transylvania in Glasgow on May 2, 1930. She turned 18 during the journey.
Next: She met her future husband at this kind of event.
5. She met her future husband after six years in New York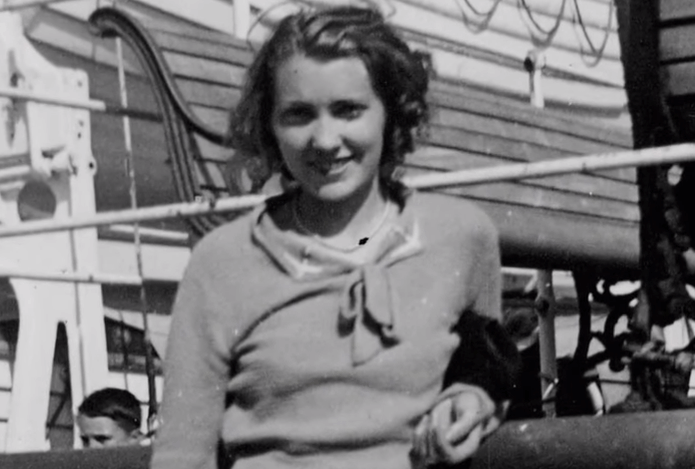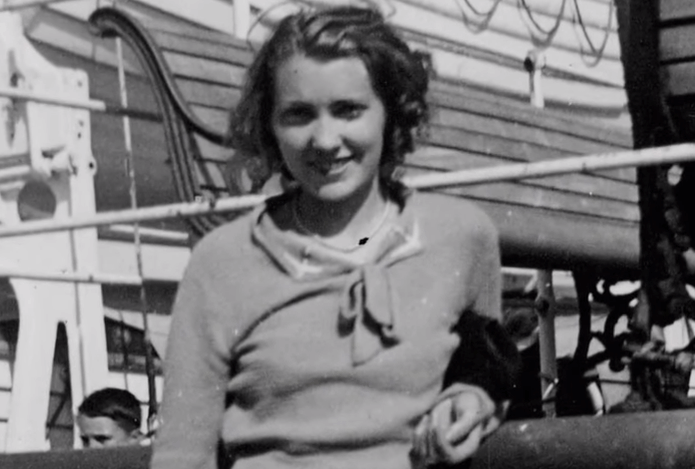 She met him when he was less successful. | Seeker UK via Youtube
Newsweek reports that MacLeod's older sisters had married butlers and were working as maids or servants in New York. They got her a job when she arrived. Six years after she arrived, she "met a blonde, mustachioed, first-generation German-American at a party in Queens. They later married."
Here's where things get interesting. Newsweek explains that "Fred Trump was a nobody back then, but he soon became one of the biggest home builders in suburban New York." His success enabled Mary Anne MacLeod Trump to find out first-hand what it was like to live a life of wealth.
Next: She became obsessed with this part of her privileged new life. 
6. Mary Anne MacLeod Trump became obsessed with luxury — an obsession Donald Trump inherited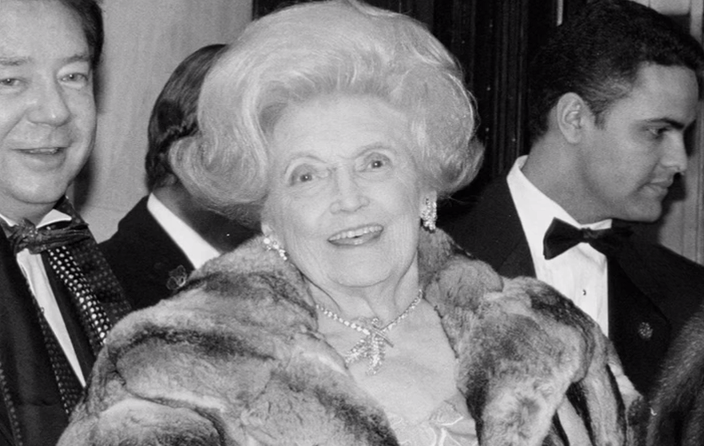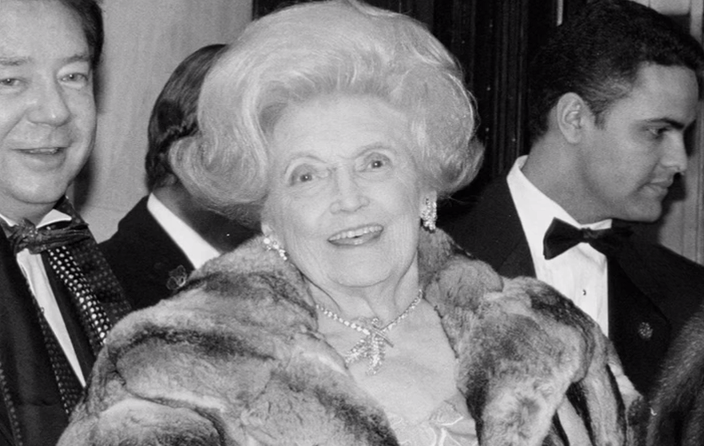 She quickly became taken with the life of luxury. | Seeker UK via Youtube
Newsweek reports that Mary Anne MacLeod Trump took quickly to a life of luxury "despite her lack of education and lowly roots." She liked to wear furs. And she enjoyed being chauffeured around Queens in a Rolls Royce.
Donald Trump later even mentioned his mother's enjoyment of the "trappings of wealth" in his book Trump: Art of the Deal. And Newsweek reports that Donald Trump also inherited his biggest insecurity from his mother.
Next: Donald Trump's mother may be to blame for his biggest insecurity. 
7. Donald Trump's biggest insecurity mimics his mother's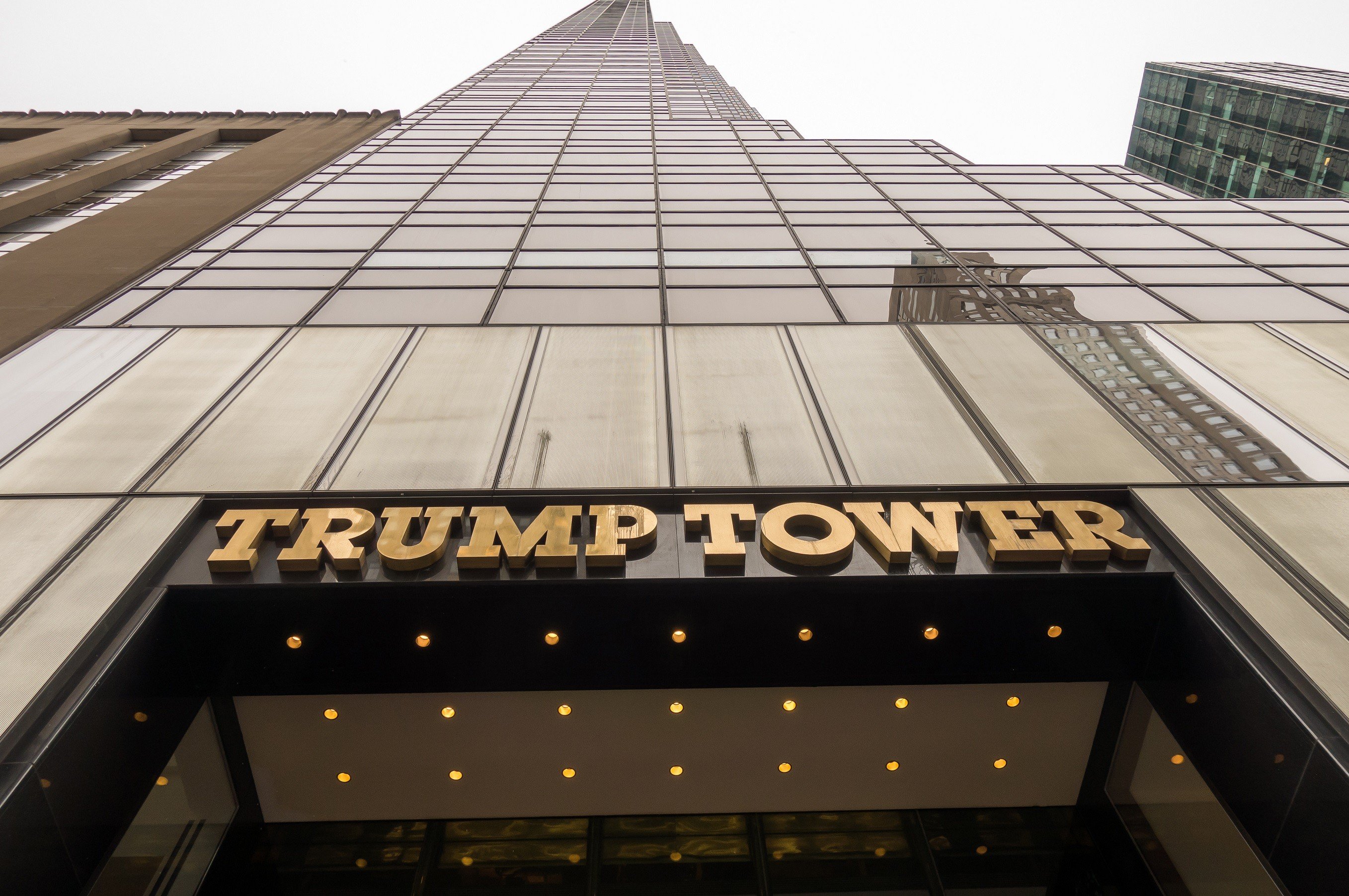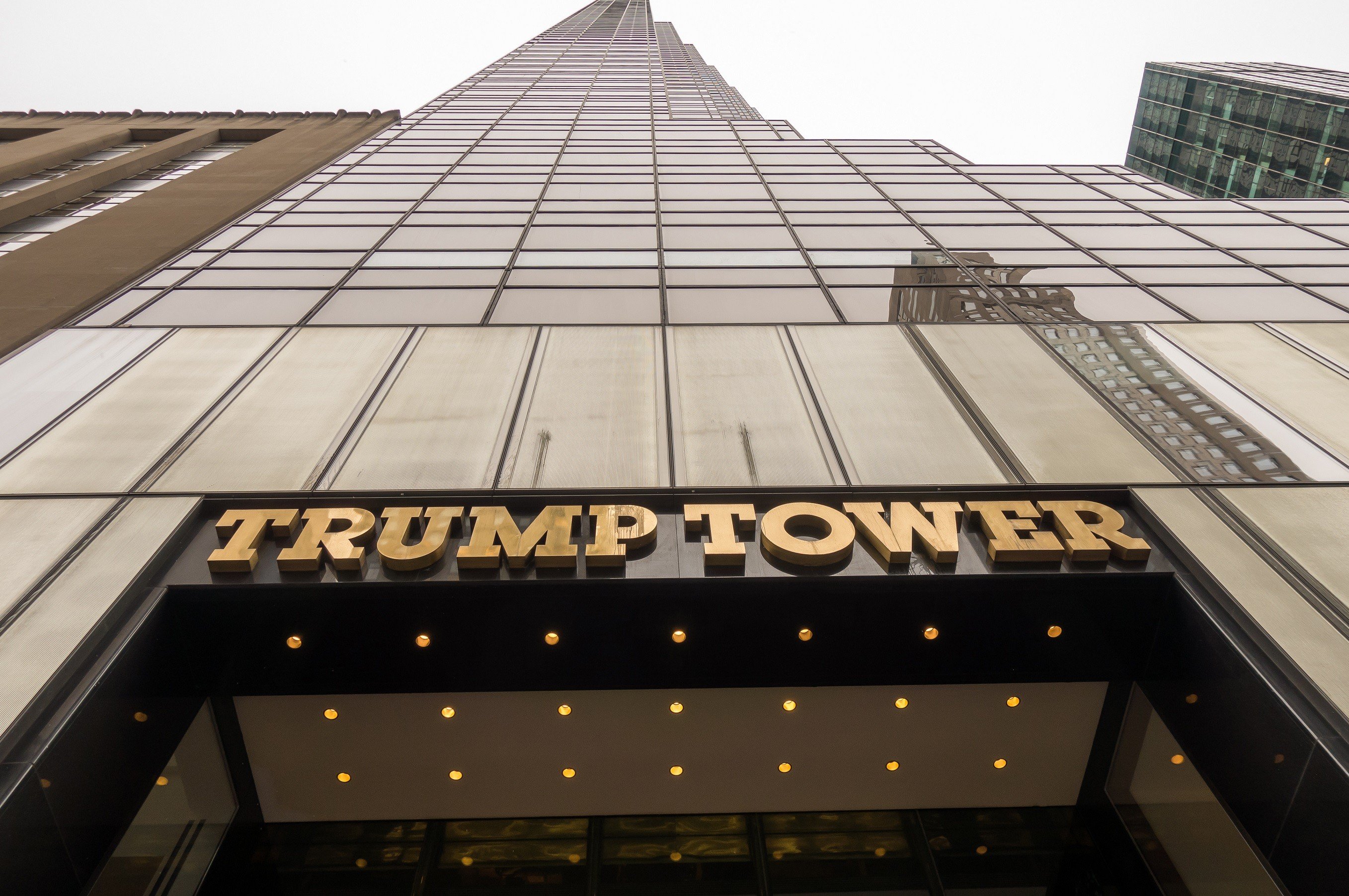 He's obsessed with looking rich. | bluebeat76/iStock/Getty Images
According to Newsweek, Donald Trump learned a lot from his mother. He "inherited her obsession with the trappings of class and luxury — and his own insecurity about not being to the manner born." The publication explains that Trump "built himself a miniature Versailles, his gold and marble triplex in Trump Tower — designed by another immigrant with queenly tastes, first wife Ivana Trump."
Many people have noted that Trump's taste in interior design skews toward the opulent. Politico characterizes Trump's aesthetic as "bright, brassy, loud — or, depending whom you ask, gaudy and fake."
Next: Donald Trump probably inherited this from Mary Anne MacLeod Trump, too. 
8. Trump also seems to have inherited his scorn for academia from his mother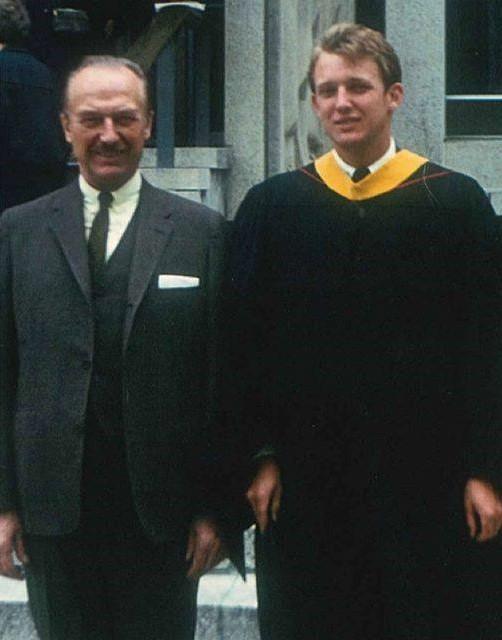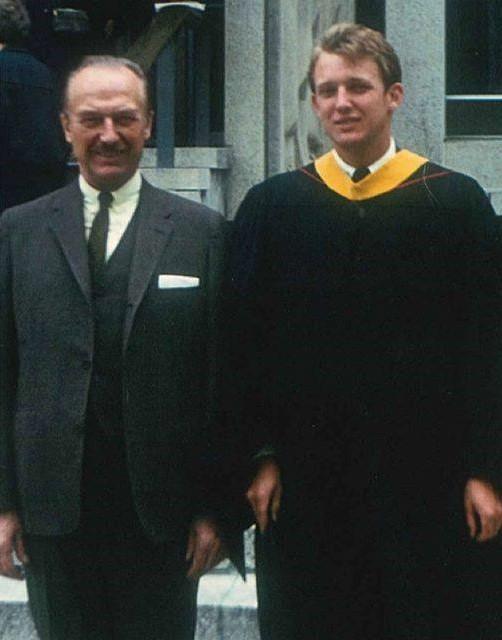 He wasn't impressed with his classmates. | Donald J. Trump via Facebook
Newsweek posits that the president's taste for luxury isn't the only thing that came from Donald Trump's mother. "Perhaps because his mother left Scotland with less than a high school education, he has sneered at people with academic degrees." In fact, he doesn't seem to think that an elite academic pedigree guarantees intelligence or success.
Trump wrote in The Art of the Deal, "The most important thing I learned at Wharton was not to be overly impressed by academic credentials." He added, "It didn't take me long to realize that there was nothing particularly awesome or exceptional about my classmates, and that I could compete with them just fine."
Next: Donald Trump never visited his mother's hometown with her. 
9. Mary Anne MacLeod Trump returned to her hometown each summer, but Donald Trump never went with her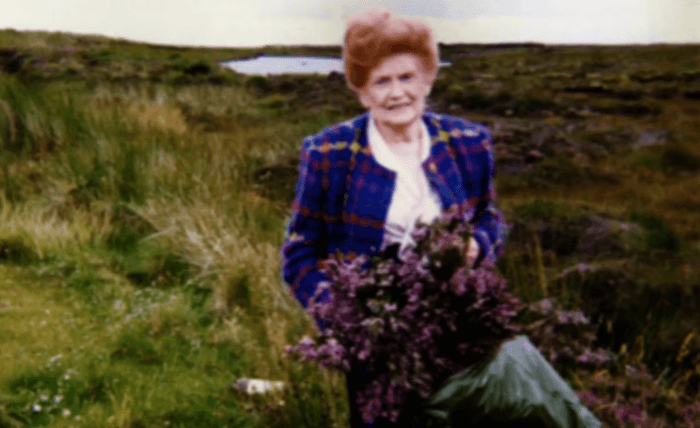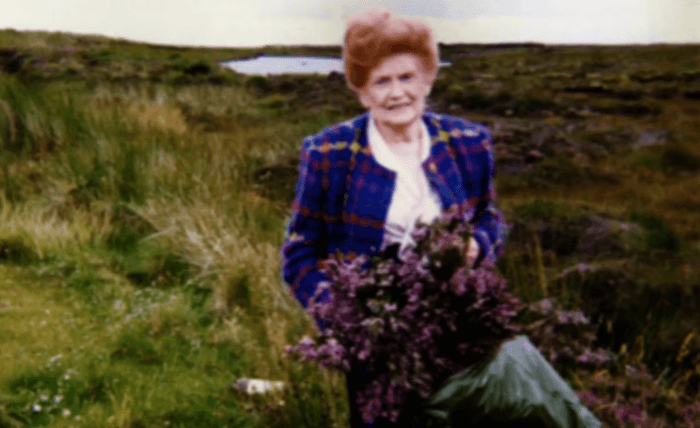 He visited only once. | Seeker UK via Youtube
Newsweek notes that Donald Trump's mother returned to the Isle of Lewis from America each summer. "She walked with a formal, erect posture, provoking whispers about how she'd picked up her 'airs and graces' in New York." Yet she still spoke Gaelic as if she'd never left the island. Donald Trump, however, never made the journey with her. (That makes the island's key role in one of his biggest insecurities all the more interesting.)
In fact, Donald Trump visited Tong only once, during a 2008 trip to Scotland to inspect work on his golf course. His mother had died in 2000. And he spent 180 minutes on the island, and no more than a couple of minutes at the MacLeod cottage.
Next: Donald Trump avoids discussion of his mother in this surprising way. 
10. Donald Trump hardly ever talks about his mother — and often doesn't display photos of her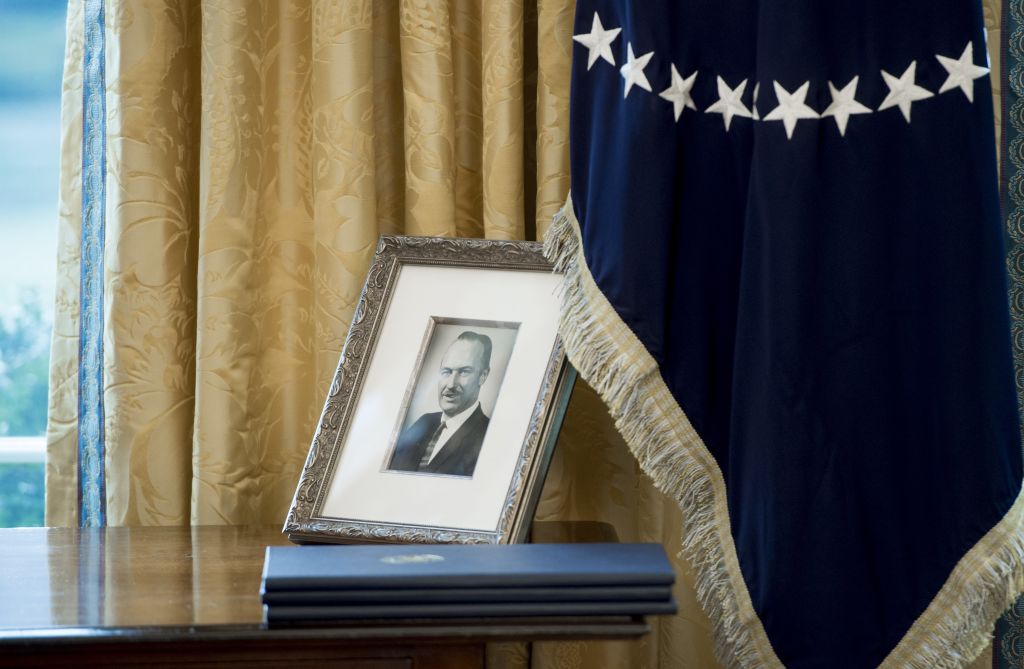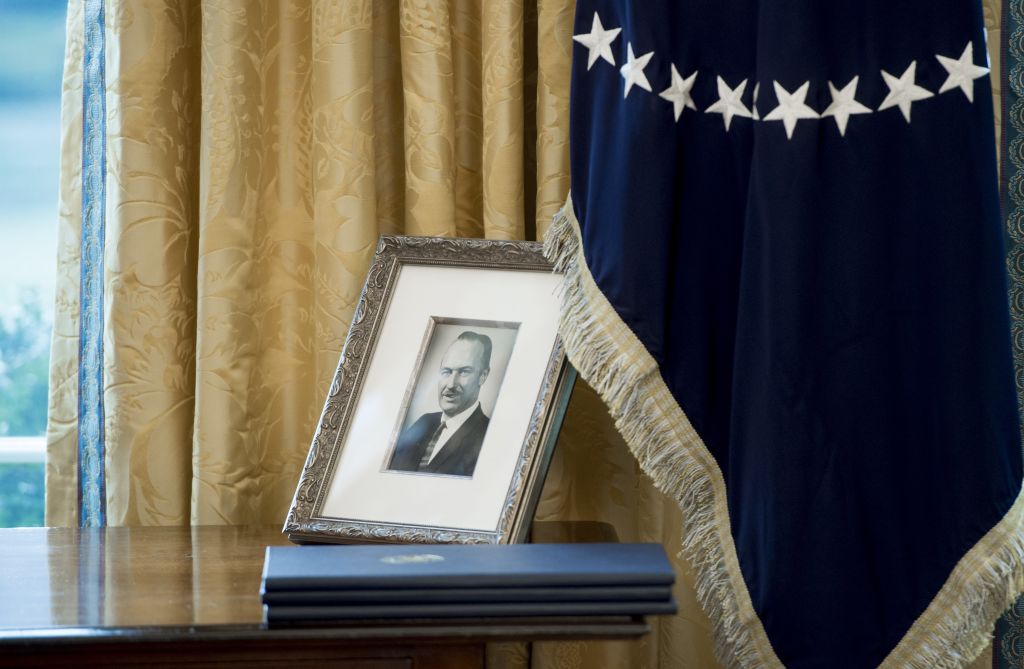 He has a photo of his father out but not his mother. | Saul Loeb/AFP/Getty Images
As Newsweek reports, natives of the Isle of Lewis contend that Donald Trump isn't proud of his mother's humble origins. And Politico reported that when Donald Trump moved into the Oval Office, he placed only one photo on the table behind the Resolute Desk: a portrait of his father. It wasn't until several months later that a photo of his mother also appeared.
Politico characterized the situation as "a continuation of the setup in Trump's office on the 26th floor of Trump Tower, where a photo of his father always was proudly, prominently situated on his desk — and a photo of his mother, in the words of a former staffer, was 'noticeably absent.'"
Next: He blames this on his father, not his mother. 
11. He says that he's 'screwed up' because of his father, not his mother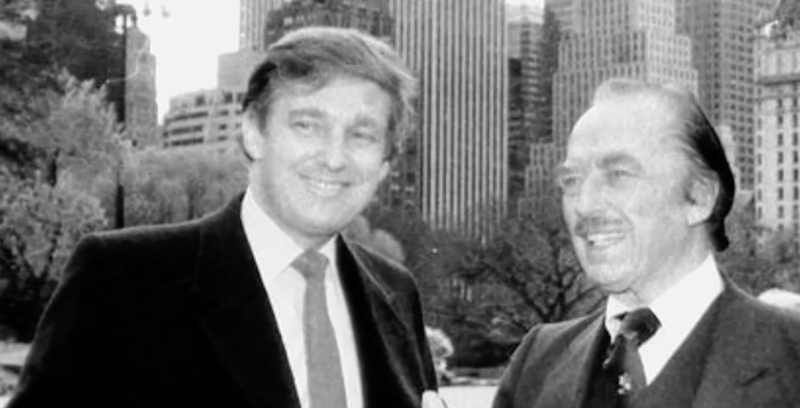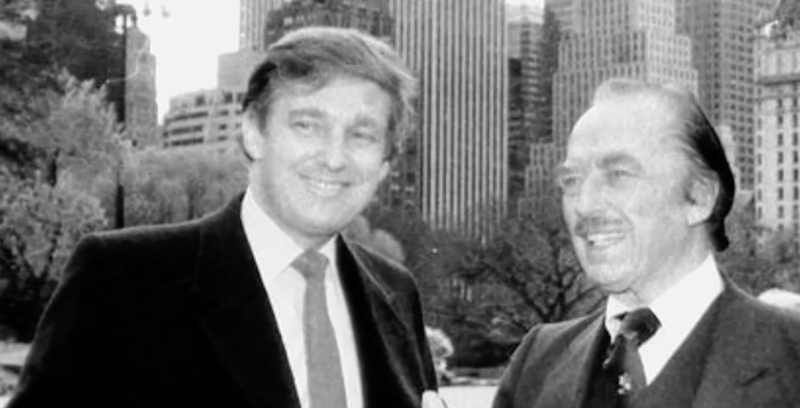 His father was strict on him. | Celebrities TV via YouTube
Politico notes that Donald Trump has long talked about the profound influence of his father. In his 2007 book, Think Big, he wrote, "That's why I'm so screwed up, because I had a father that pushed me pretty hard."
Trump seems to have inherited some insecurities from his mother. But Politico reports that she has been nothing more than "a ghost in his voluminous public record, a cardboard cutout of a character." Of course, Trump's relationship with his mother was more consequential than his books indicate.
Next: The mothers of most presidents had this in common. 
12. The mothers of presidents have often had a major influence on them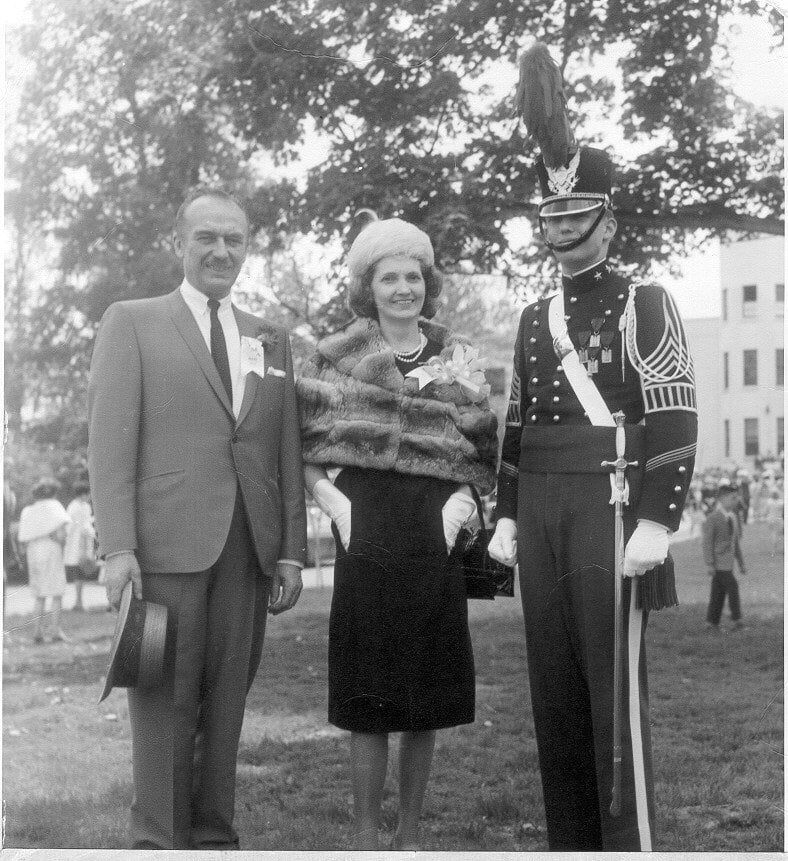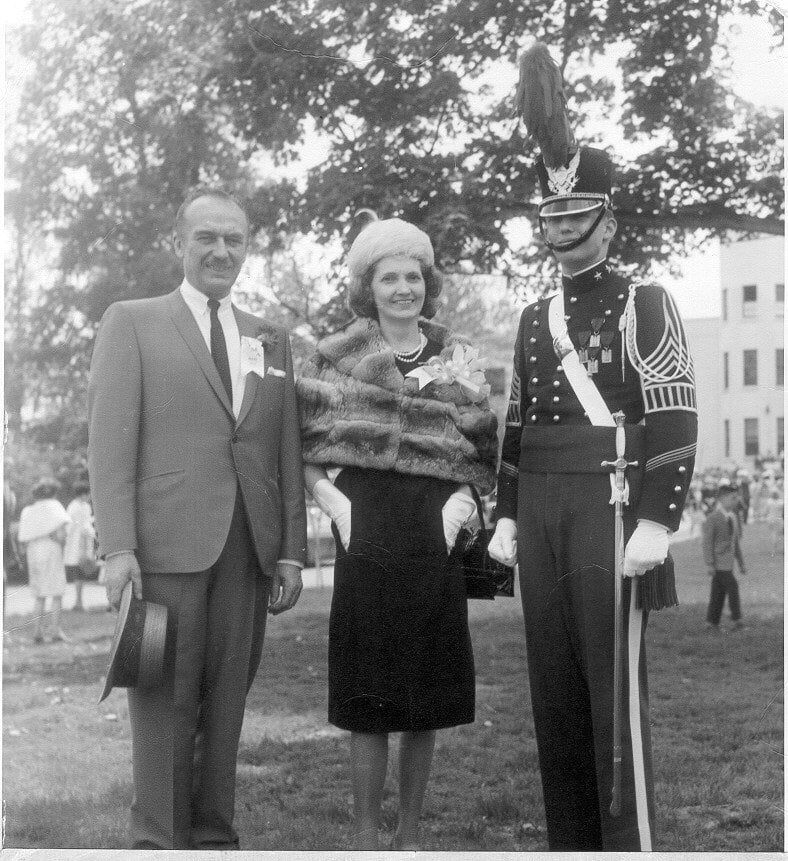 Presidential mothers have a lot of influence. | Donald J. Trump via Facebook
In fact, Politico goes on to report that the mothers of presidents have often served as one of the major influences on their sons. And many presidents have celebrated their mothers — but not Donald Trump.
"From Barbara Bush, the powerful matriarch of the two-time first family; to Virginia Kelley, who all but singlehandedly launched Bill Clinton from the Arkansas boondocks to Washington and the West Wing; to Ann Dunham, the anthropologist who steered Barack Obama from Hawaii to Indonesia to the Ivy League and the White House—the sway these women had over their sons was incontrovertible," Politico explains.
Next: Yet Donald Trump's mother played a key role in his development. 
13. But Donald Trump's mother definitely helped make him who he is
His mother definitely had a big influence. | Donald J. Trump via Twitter
Whatever aspect of Donald Trump you're interested in — his temper, his level of intelligence, his personality, his communication style, or even his relationship with his wife — it's a safe bet that his mother played a formative role. As Politico reports, "Most psychologists agree: Your mother helps make you who you are."
Psychologists say that your mother helps you form "critical personal and emotional architecture." She also helps you develop a capacity for empathy. And Mary Anne MacLeod Trump seems to have felt responsible for her son. After all, she famously said to Ivana Trump in 1990, "What kind of son have I created?"
Next: She even had a near-death experience that probably changed her son. 
14. Her near-death experience have have affected Donald Trump, too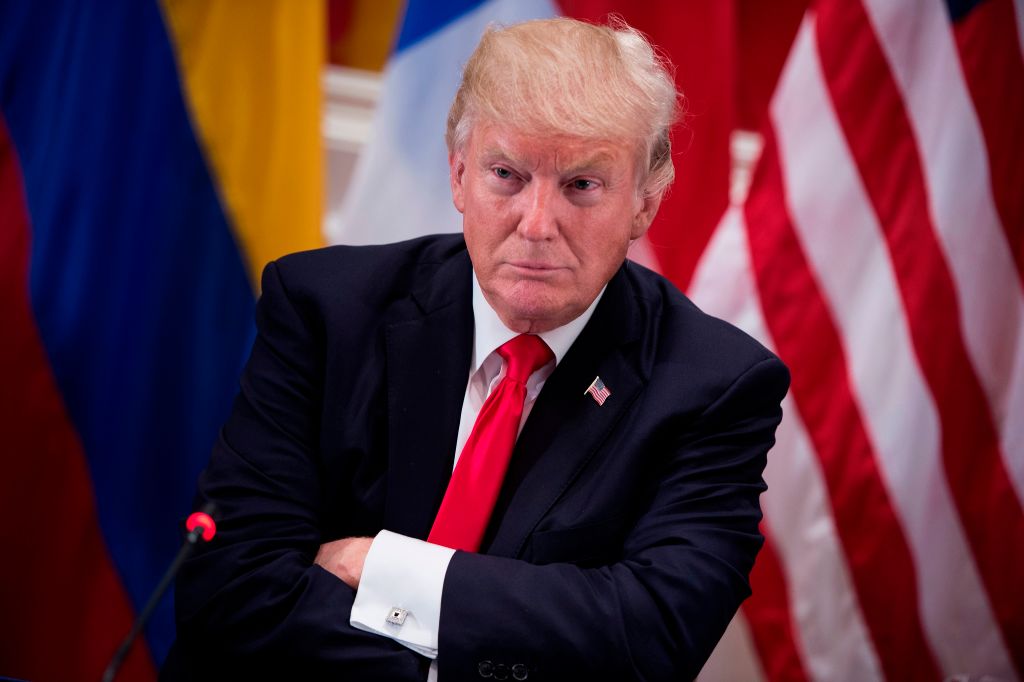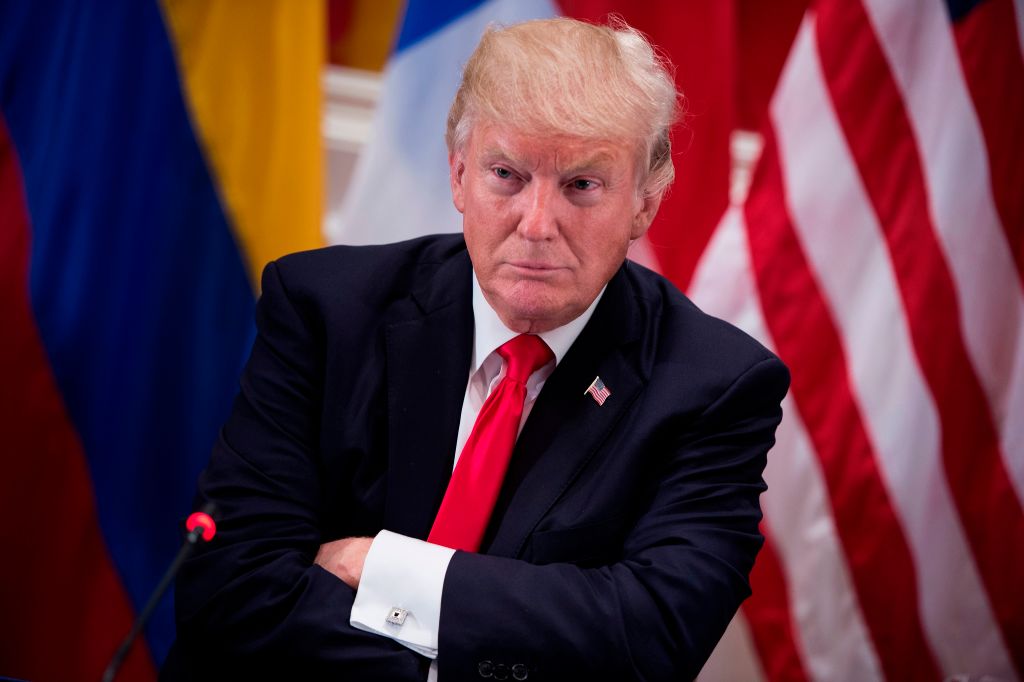 It might have affected him more than he knows. | Brendan Smialowski /AFP/Getty Images.
If you dig into the details of Mary Anne MacLeod Trump's life, you'll find a few other events that impacted a young Donald Trump. Politico reports that when she gave birth to her final child, she experienced severe hemorrhaging, which necessitated an emergency hysterectomy. The hysterectomy led to a serious abdominal infection– and even more surgeries.
At the time, Donald Trump was just 2 years old. Psychologists consider that age too young to comprehend the event — but not too young "to internalize the experience." A disruption in such a young child's connection with his mother could impact his sense of self, his security, and confidence, and even lead to attention-seeking behavior.
Next: Yet psychologists probably won't ever get to ask Donald Trump about his mother for this reason.
15. But psychologists probably won't ever get to ask Donald Trump about his mother
He's afraid what he might discover with introspection. | Win McNamee/Getty Images
Many psychologists, psychiatrists, and therapists would probably like to have a conversation with Donald Trump. Perhaps they'd even ask him about his mother. But it seems pretty unlikely that Trump would ever want to talk with any of them. As Politico reports, Trump has referred to consultation with a therapist as a "crutch."
He's also written that he avoids psychological introspection because he "might not like what I see." We can't really speak to that. But we do think that if he thought about it, he'd see that his mother had a much bigger impact on him than he's acknowledged.
Read more: Here's Why People Like Donald Trump Make Terrible Relationship Decisions
Check out The Cheat Sheet on Facebook!
Source: Read Full Article