Terrifying and Odd Prince Harry and Meghan Markle Royal Wedding Souvenirs You Might Want to Avoid
If you're a fan of everything royal you'll likely want a souvenir of Prince Harry and Meghan Markle's wedding. And there are — and will be — lots of things from which you can choose to commemorate their wedding day. This list of weird — and in some cases, terrifying — items are ones you'll probably want to avoid. Click through and decide if you agree.
1. Harry and Meghan 'wedding rings'
Those are some expensive Cheerios. | Etsy
When Prince Harry and Meghan Markle tie the St George's Chapel in Windsor Castle, you could be celebrating with them while you eat breakfast. Grab a box of this cereal, aka "Cheerios," to commemorate the day. It will set you back a whopping £40 — or $53.95 in U.S. dollars — so make sure you enjoy each mouthful and save the box.
Next: A weird warmer
2. Harry and Meghan scarf
A festive print for the occasion. | Etsy
If you think that this scarf is just a bright, pretty pattern, take a closer look. Then proudly don your muffler with its Meghan and Harry a pop-art makeover.
Next: This is downright scary.
3. Life-size Harry and Meghan cardboard cutout
For the hardcore (creepy) fans. | Amazon
This could be downright terrifying to have in your house. Say you wake up in the middle of the night and think you have intruders. How embarrassing would that be if the police uncovered that the "intruders" were just a creepy, life-sized cardboard cutout of Meghan and Harry. You might want to cross this item off your royal wedding memorabilia list.
Next: Keeping the royal couple close
4. Harry and Meghan socks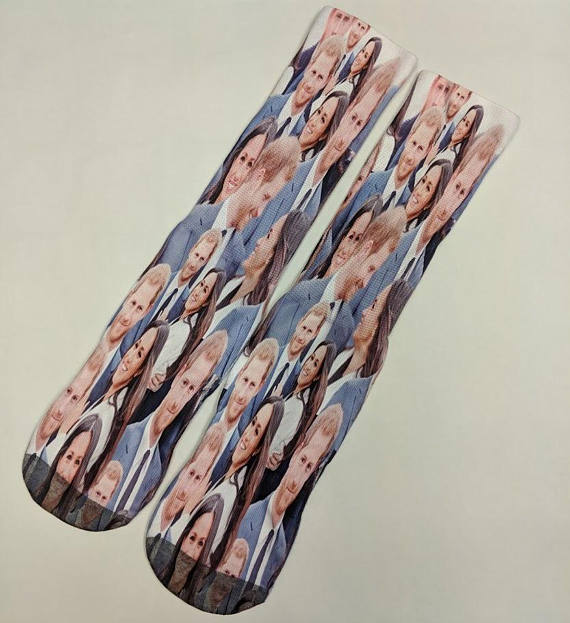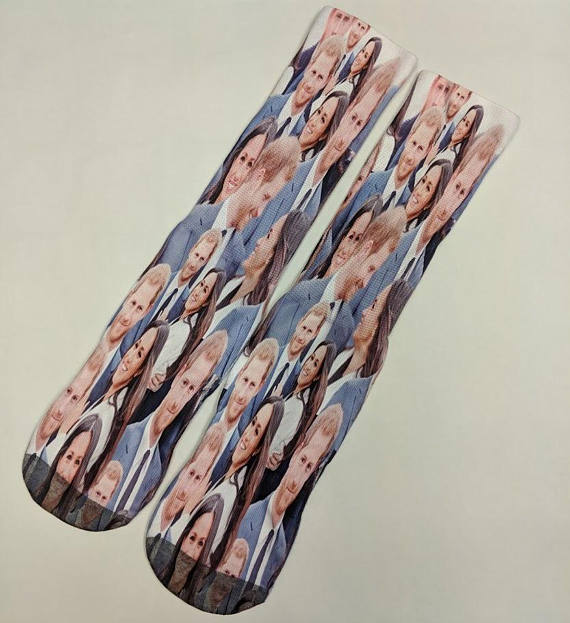 Take Harry and Meghan wherever you go. | Etsy
If you want to stretch out your happiness, pull on a pair of Harry and Meghan socks. Once you have them on, you'll have to look for the stretched out images of the happy couple.
Next: Shaking our heads at this
5. Royal wedding condoms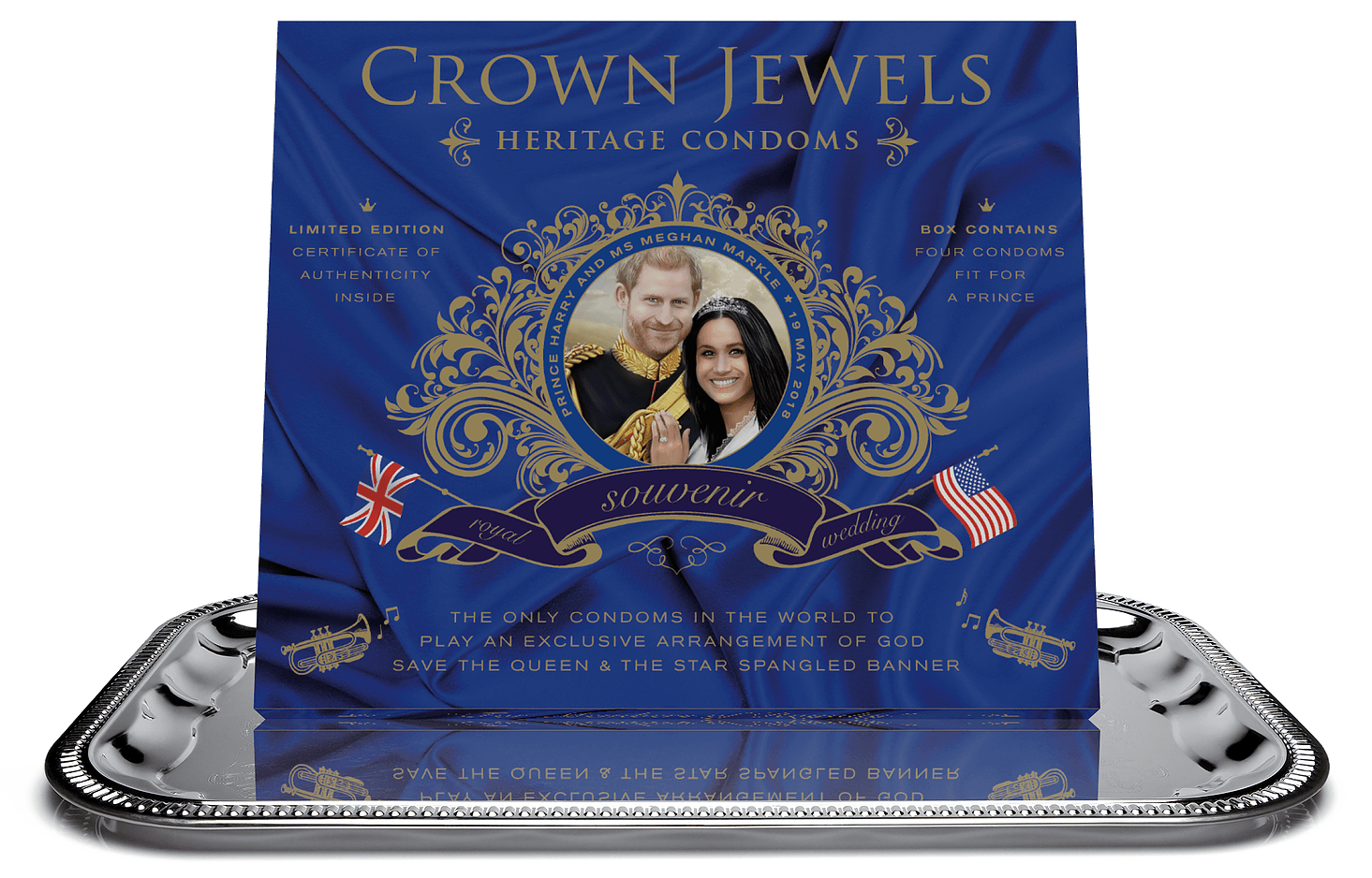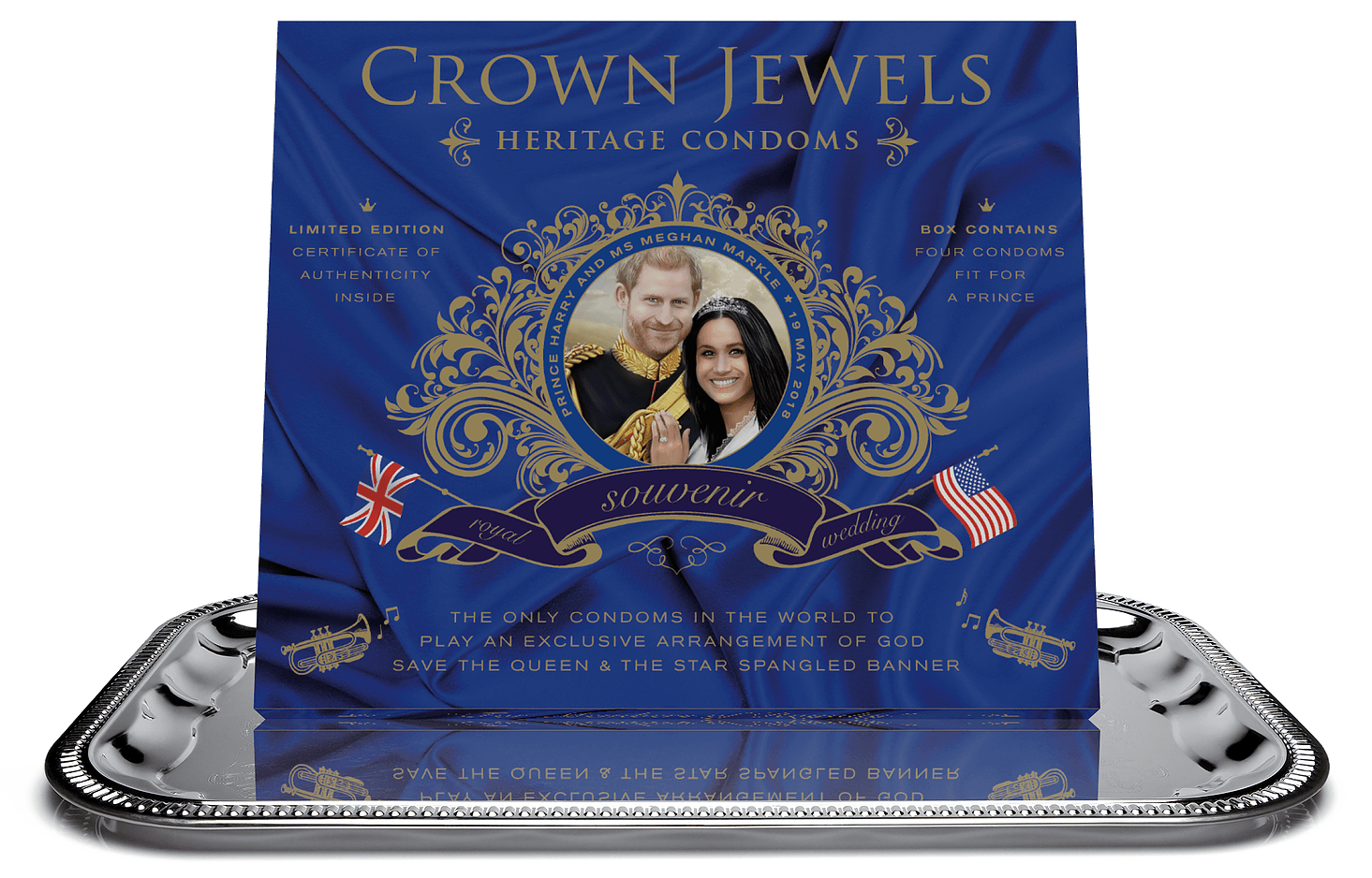 If you've never heard your condoms playing music, you're missing out apparently. | Crown Jewels
Crown Jewels Condoms launched "the only condoms in the world to play an exclusive arrangement of God Save The Queen & The Star Spangled Banner." This might be the strangest wedding memorabilia yet. The queen would likely be appalled.
Next: Dolls are so creepy.
6. Meghan and Harry dolls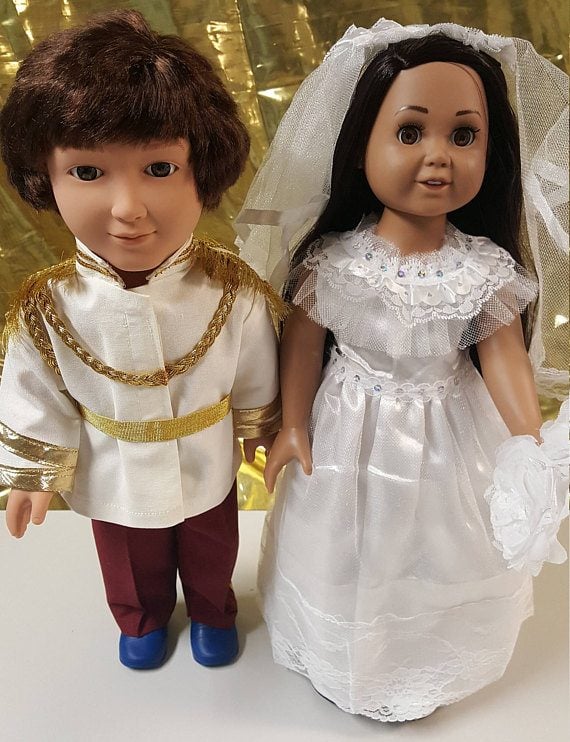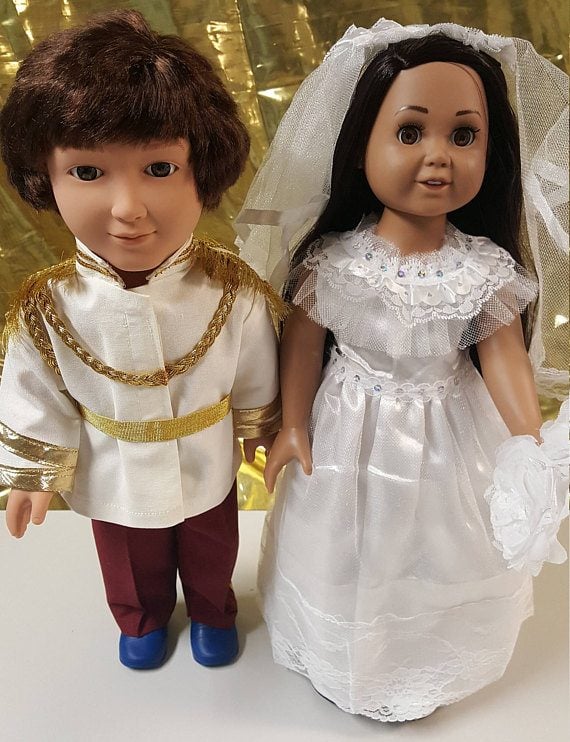 They don't even look like the couple. | Etsy
It's not clear why Meghan looks so scared or why Prince Harry has a brown bowl-cut for these dolls, but it really doesn't matter. Creepy, creepy, creepy.
Next: Pair this with your royal Cheerios.
7. Harry and Meghan carved spoons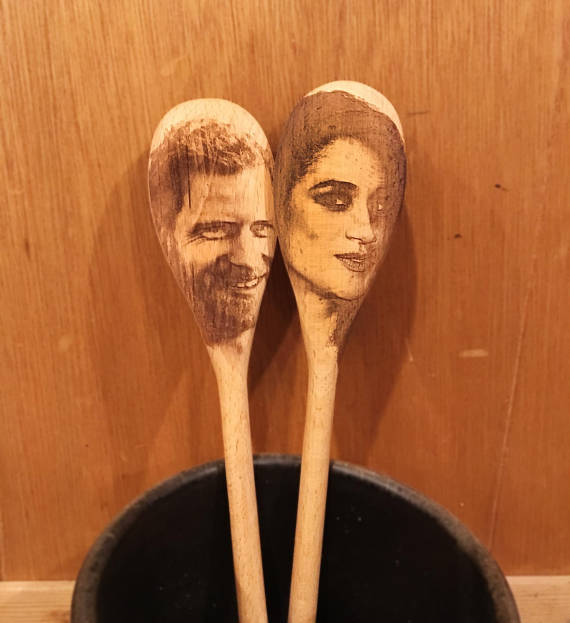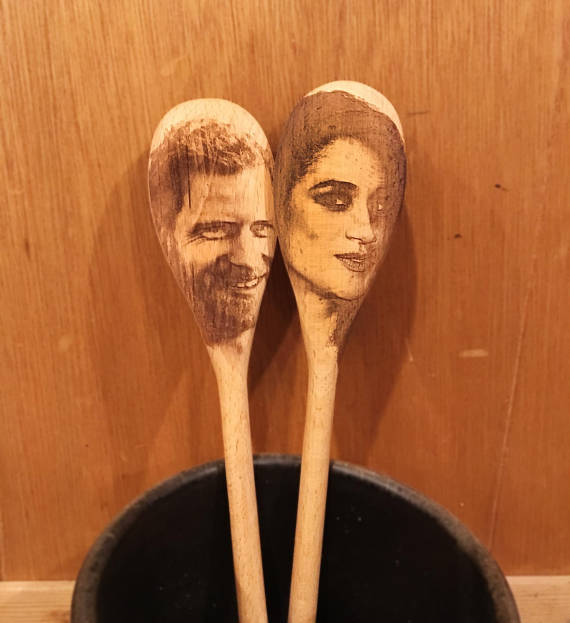 Use them to make the couple's famous engagement chicken. | Etsy
Nothing says romance like the royal couple's faces on spoons. If you get them, make sure you pair them with your royal "wedding rings," aka Cheerios.
Next: The absolute worst one yet
8. Meghan and Harry swimsuits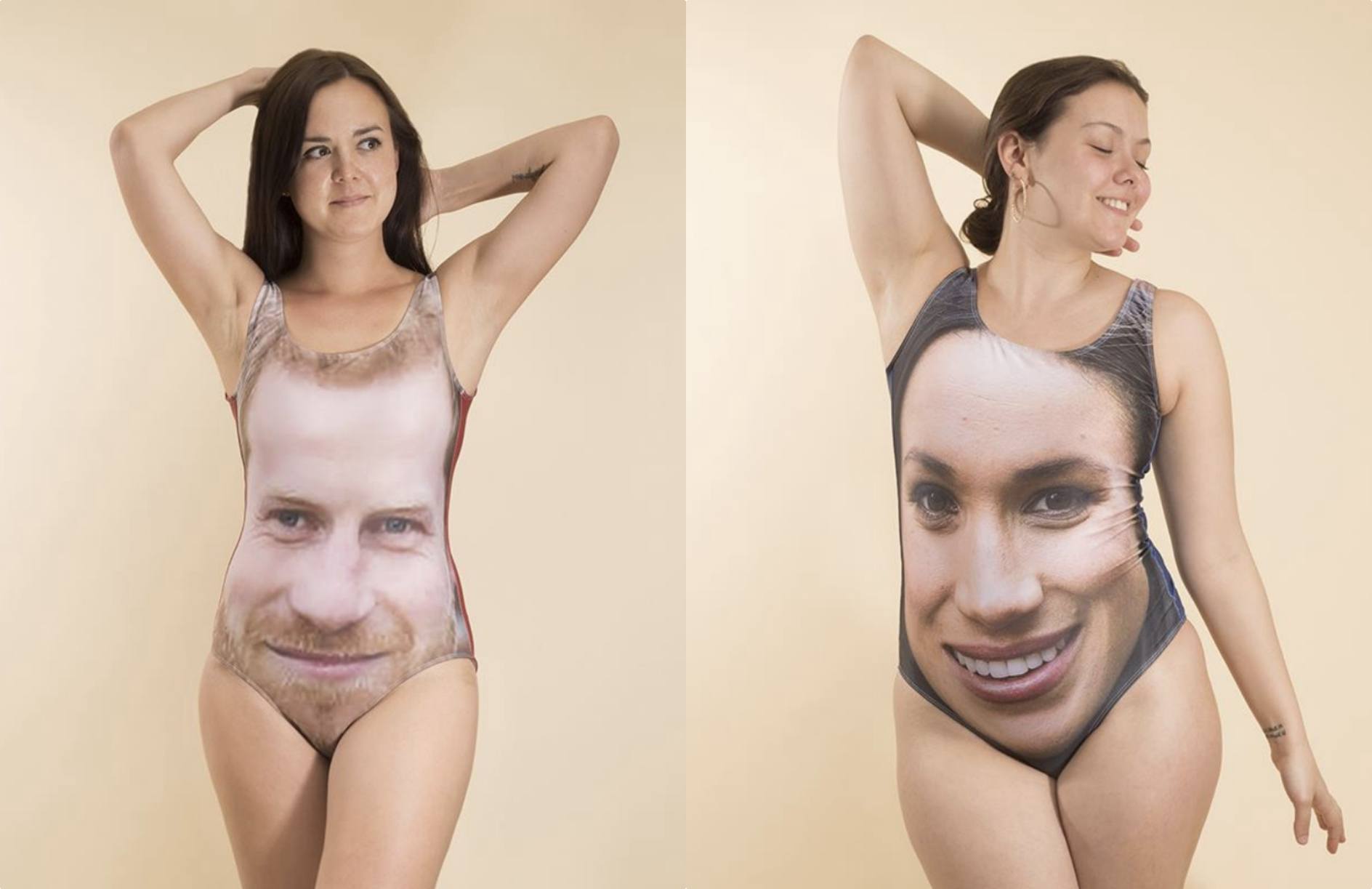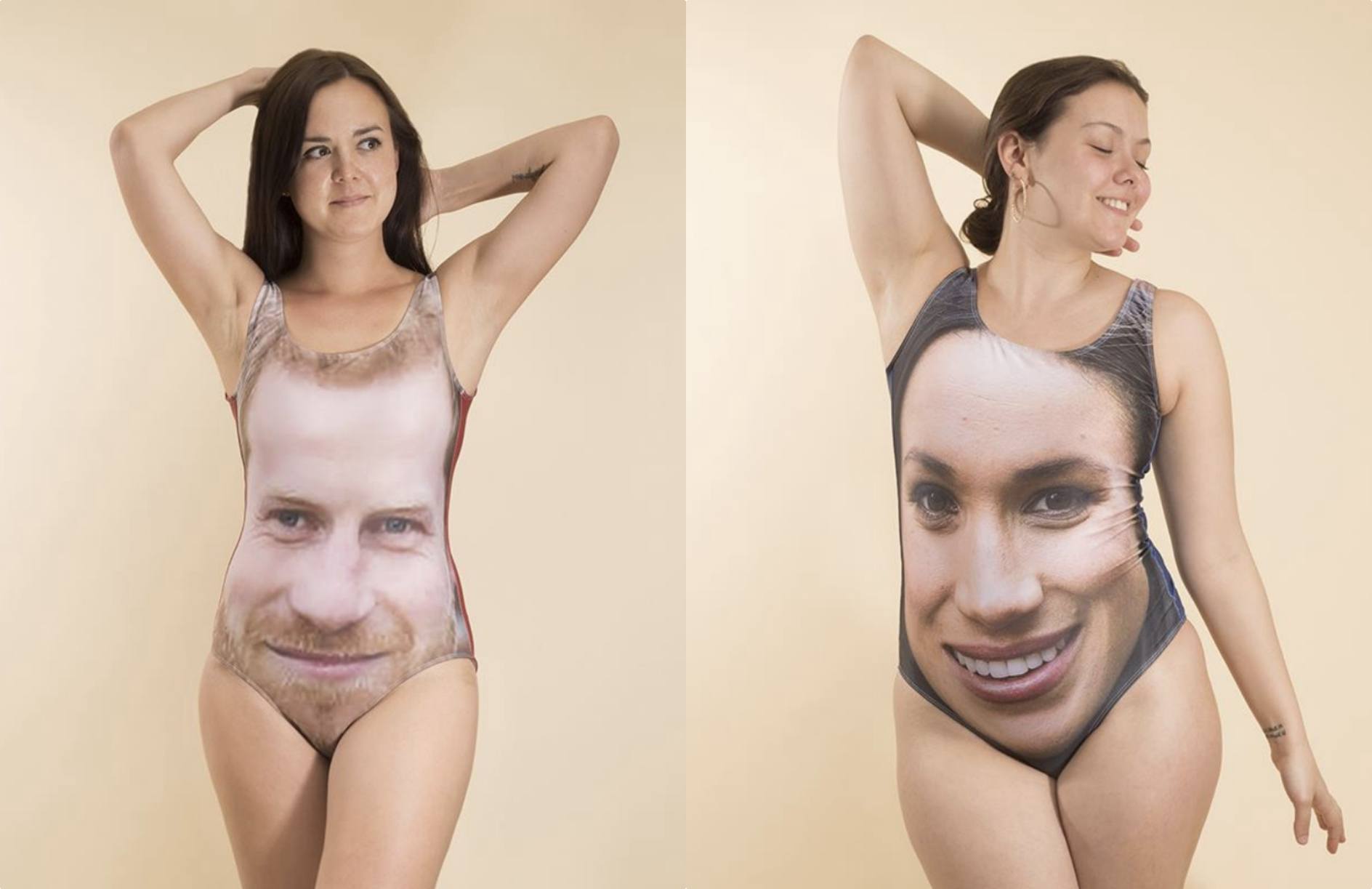 Poor Harry and Meghan just wanted to get married, and now their faces are on swimsuits. | Bags of Love
Of all the available souvenirs you might buy to celebrate the royal wedding, these might be the worst. These swimsuits are downright weird. And Prince Harry's facial hair is, well, oddly placed, to say the least.
Next: Binge on this.
9. Meghan Markle film collection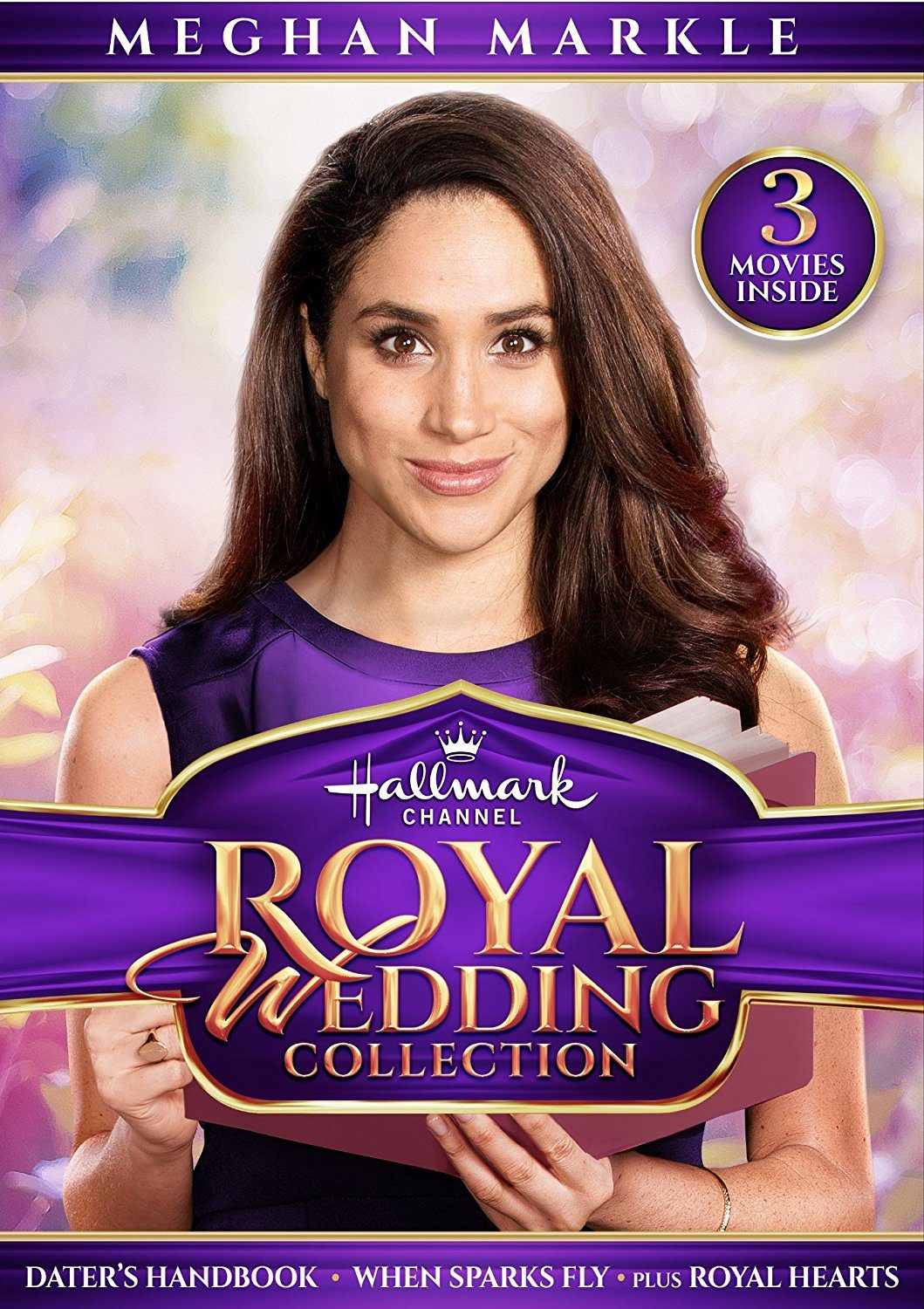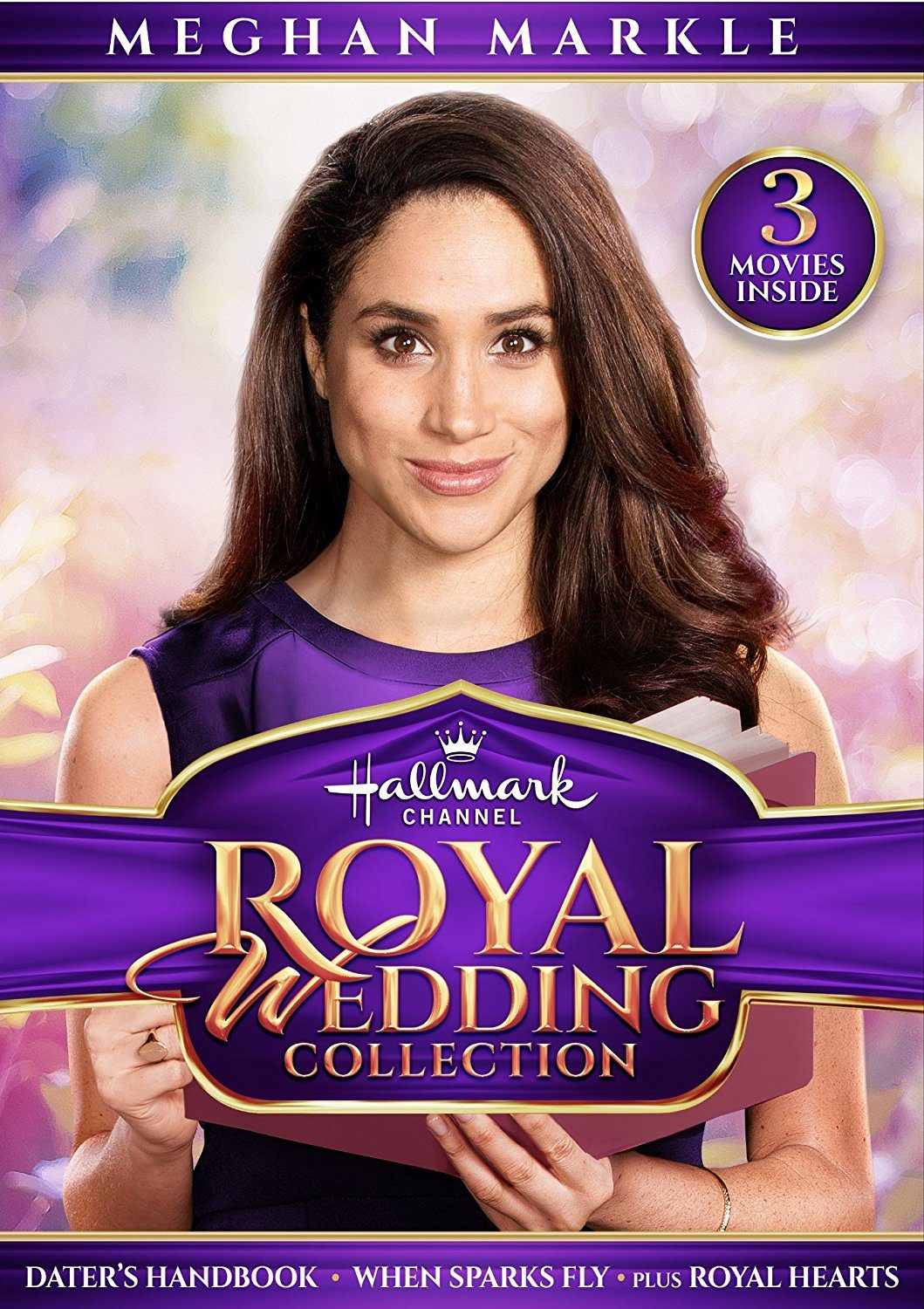 Clips of 'Deal or No Deal' not included. | Amazon
Thanks, Hallmark, for putting all of Meghan Markle's films in one collection, Opt for this royal treat and you'll be in for some easy binge watching. But it might be a rather odd choice, considering all the royal wedding coverage you can opt for instead.
Next: Bring the couple to your table.
10. Meghan and Harry placemat
At least these serve a purpose. | Amazon
We can't figure out why you would want to put dishes on top of the royal couple and eat off their images, but to each his own. At least you can use these more than once.
Next: Cook in style?
11. Royal wedding apron
It's cute but will probably get old fast. | John Lewis
Make kitchen drudgery more fun by wearing a royal couple wedding apron. Whip up some scones or a spotted dick as a fitting tribute to Prince Harry and Meghan.
Next: More disturbing dolls
12. Harry and Meghan paper dolls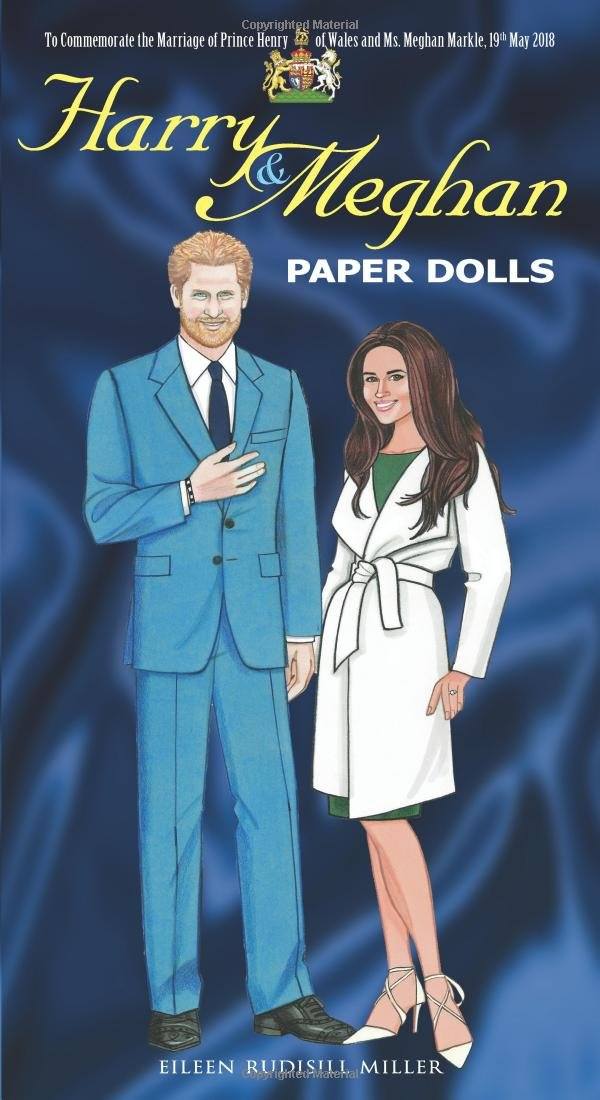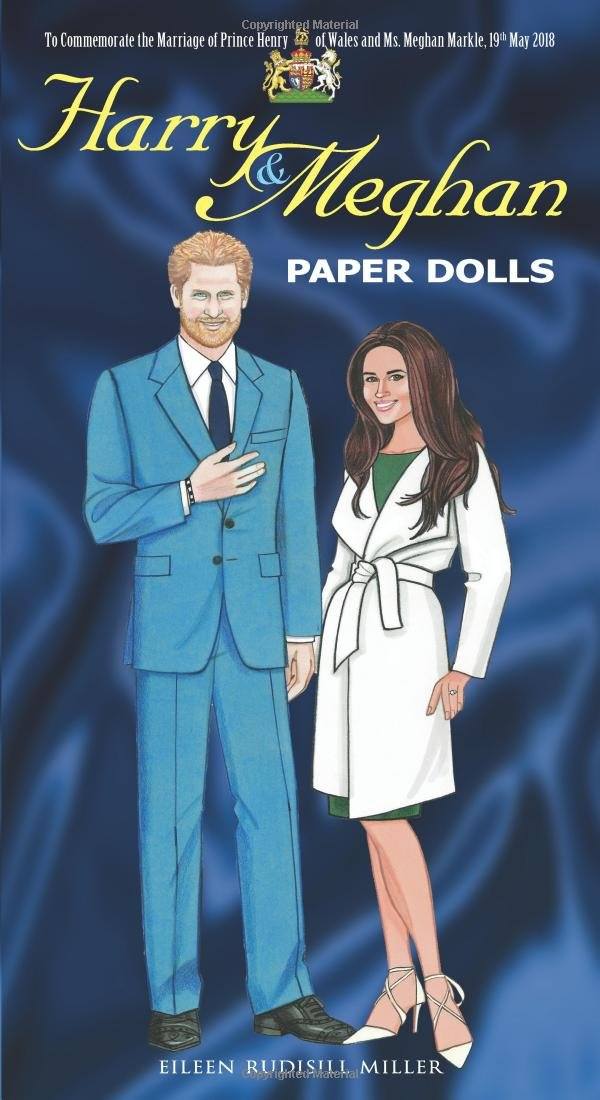 Hopefully they're for a kid. | Amazon
These strange paper dolls might help you recreate the royal couple's romance — or not. If you must have them, do yourself a favor and say they're for your child.
Read more: These Are the Most Beautiful Royal Wedding Venues of All Time
Check out The Cheat Sheet on Facebook!
Source: Read Full Article