You'll Never Believe How Few Airlines Fly Into North Korea
If you want to travel to North Korea, you may have some trouble planning your vacation. After all, North Korea numbers among the most difficult destinations for Americans to visit. (Even though it's technically been open to tourists since 1953.) But there's another basic logistical concern you'll have to deal with. Not many airlines fly in and out of the world's most isolated nation.
Read on to get the inside scoop on how you can travel to North Korea. And learn exactly which airlines can take you to North Korea — as long as you don't mind your vacation funding Kim Jong Un's nuclear program or human rights abuses.
1. Most people travel to North Korea via China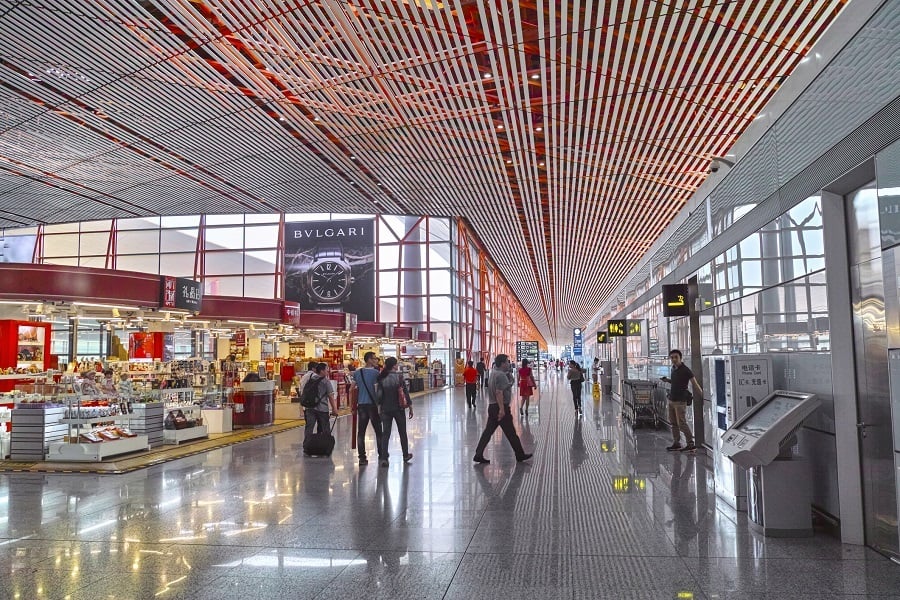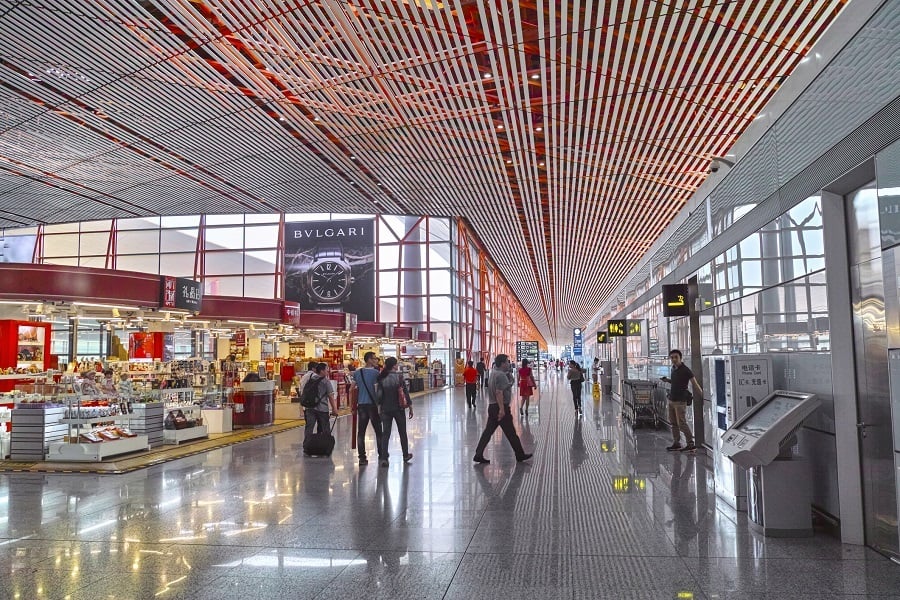 Your route will probably take you through China. | Axz66/iStock/Getty Images
If you want to travel to North Korea, chances are good that the most convenient route will take you through China. As a Swedish travel agency named Korea Konsult explains, "The overwhelming majority of foreigners travel to North Korea via China."
Beijing is the city many travelers connect to catch a flight to North Korea, though you can make the connection in several other Chinese cities, as well. (Remember, you can't travel to North Korea from South Korea, or vice versa.) Also in Beijing, you can board a train that will take you to Pyongyang. Alternately, you can fly to North Korea from Russia on one of the flights between Vladivostok and Pyongyang.
Next: This is one of the airlines that sometimes operates flights to North Korea. 
2. Air China operates flights to North Korea — sometimes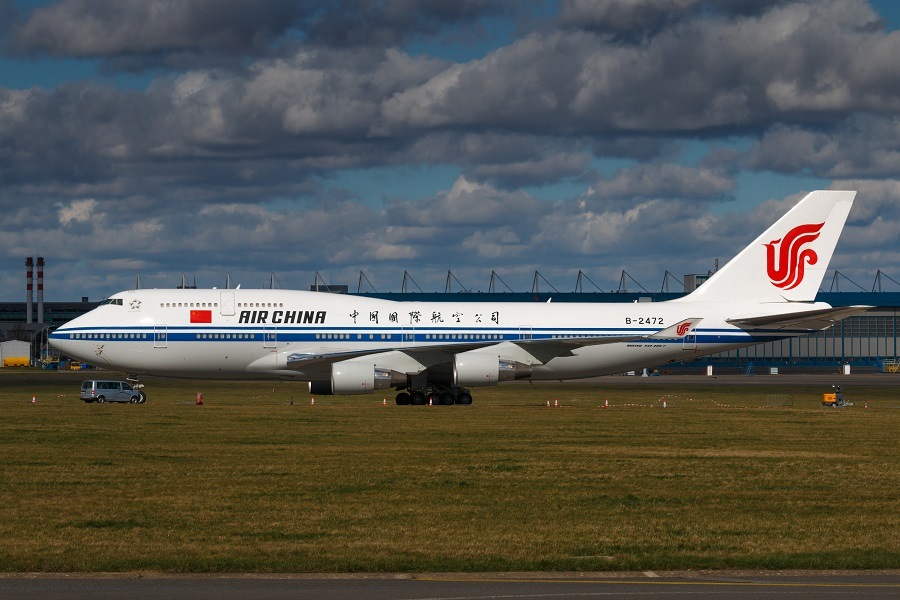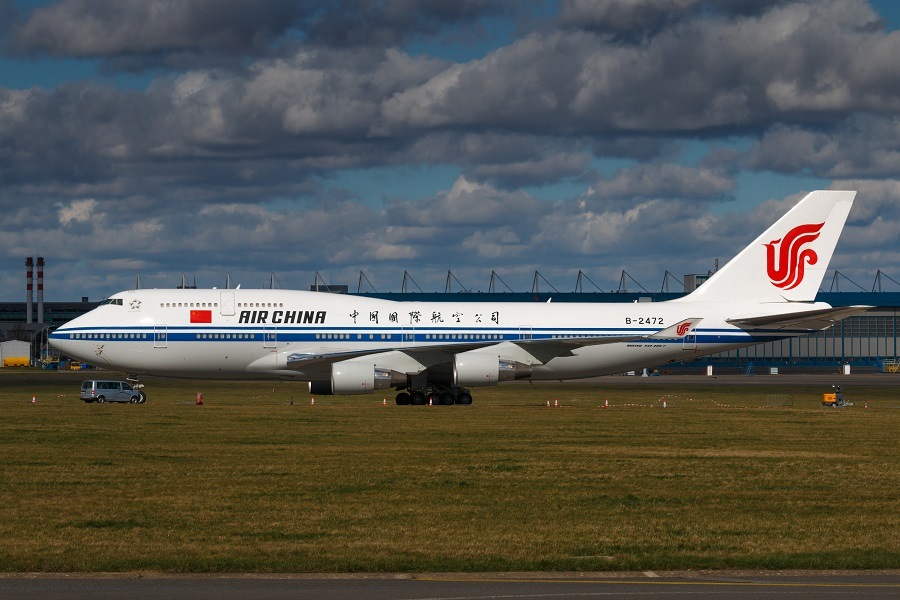 Sometimes flights are suspended. | Rebius/iStock/Getty Images
Air China has had an on-and-off-again relationship with North Korea. The airline goes back and forth between flying to Pyongyang and suspending flights into North Korea. Right now Air China isn't flying into North Korea, though it's entirely possible that that could change. In its most recent suspension of service, Air China cited poor demand. Additionally, growing U.S. sanctions against North Korea might factor in to the decision.
Reuters reports that Air China's flights into North Korea began in 2008. They traditionally operated on Mondays, Wednesdays, and Fridays. One Air China official told Reuters that the airline may resume flights whenever demand increases. And the airline's Pyongyang office reportedly continued to operate normally.
Next: This airline has offered flights to Pyongyang, too. 
3. MIAT Mongolian Airlines also flies in and out of North Korea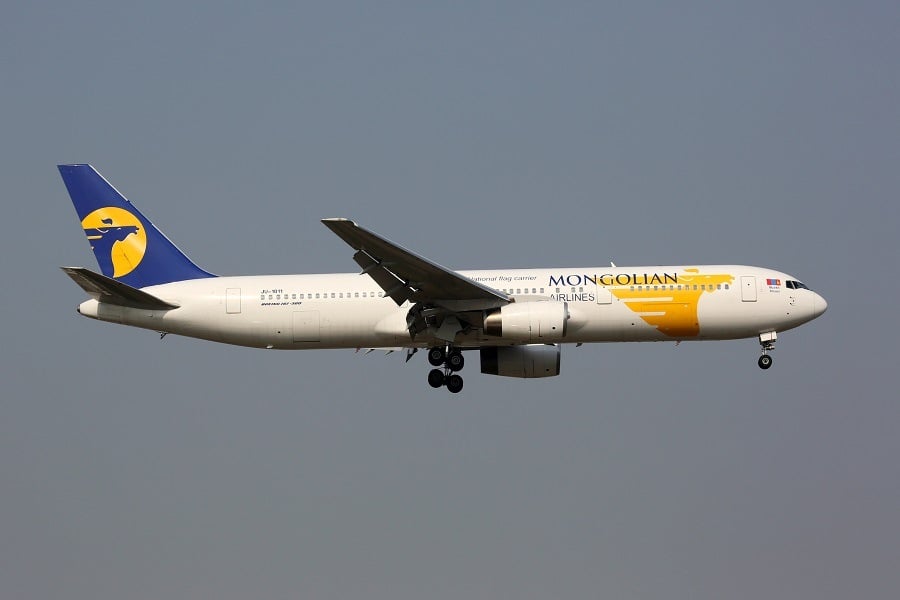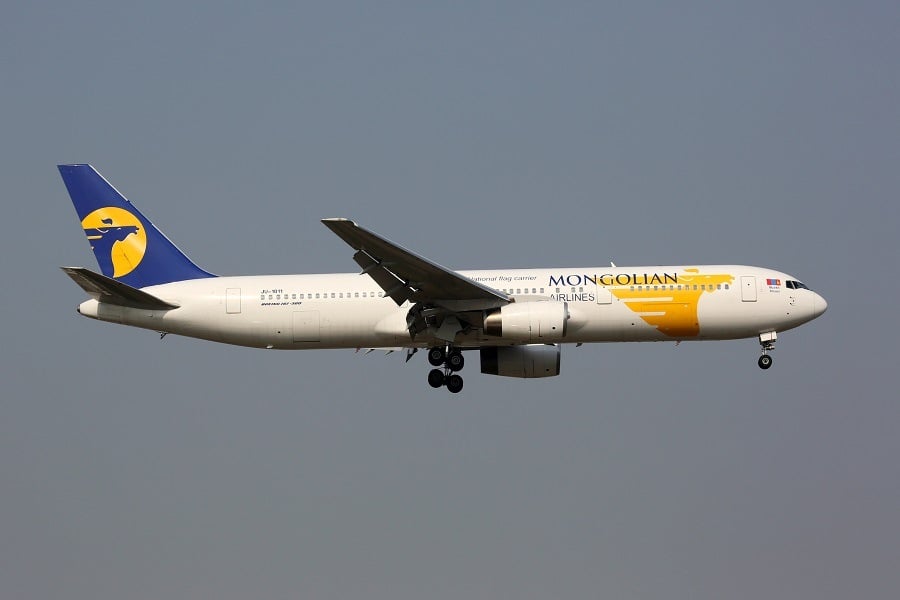 It has a relationship with North Korea, but there aren't always flights. | Boarding1Now/iStock/Getty Images
MIAT Mongolian Airlines began offering flights to North Korea in 2013, shortly after the 65th anniversary of the establishment of diplomatic relations between Mongolia and North Korea. However, it doesn't look like the airline operates many (if any) flights to Pyongyang currently.
The Centre for Aviation reports that Mongolian Airlines is North Asia's smallest carrier. (Even North Korea's Air Koryo owns more aircraft!) South Korea is the airline's most popular destination. But rumor has it that the airline may begin offering more flights to North Korea. The Civil Aviation Authority of North Korea reportedly expressed interest in launching direct flights between Pyongyang and Ulaanbaatar.
Next: Most people who fly to North Korea will go on this airline. 
4. Air Koryo, North Korea's national airline, can also take you to Pyongyang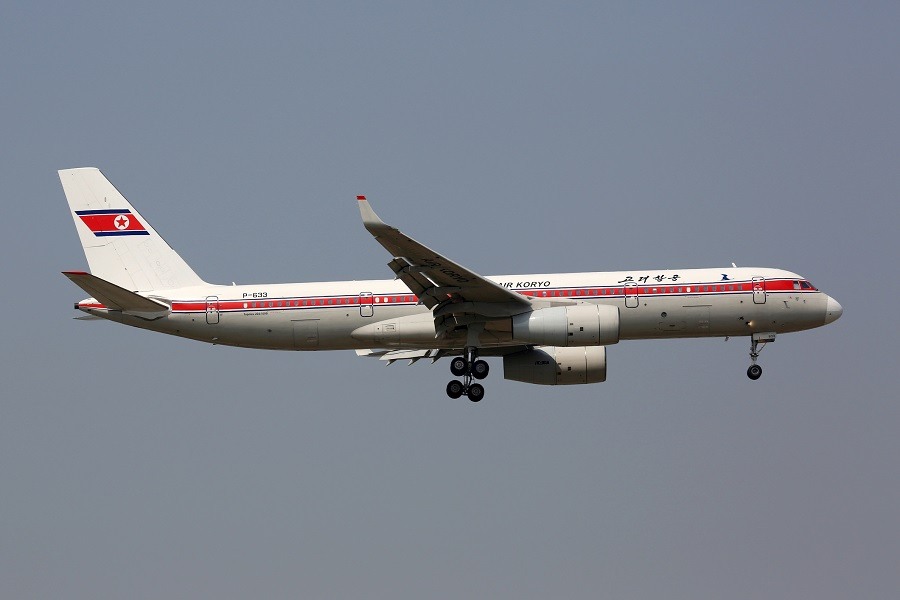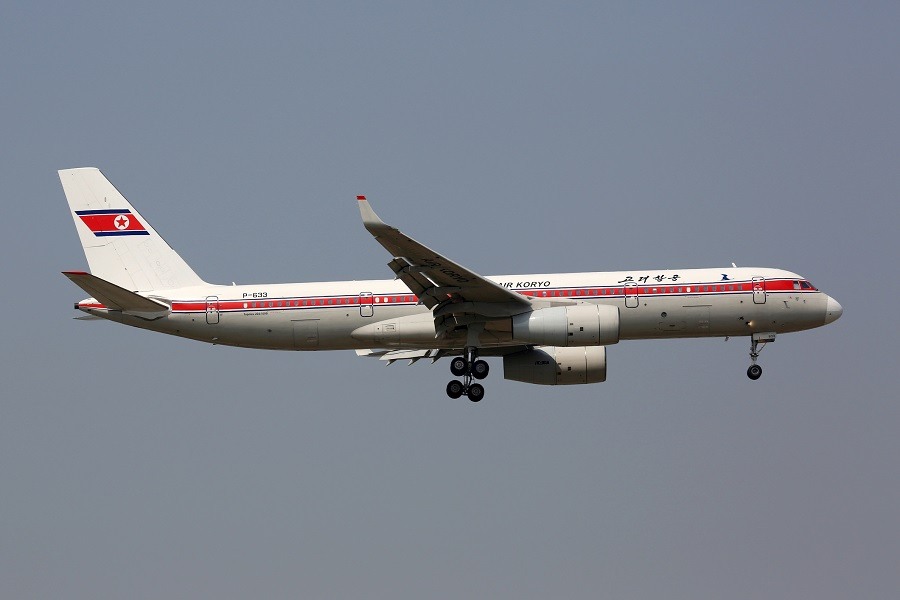 North Korea has its own airline. | Boarding1Now/iStock/Getty Images
Finally, there's Air Koryo, North Korea's national airline. Korea Konsult reports that Air Koryo operates three regular flights per week linking Beijing and Pyongyang. Air Koryo also operates regular flights between Vladivostok and Pyongyang. And according to Uri Tours, the airline also operates scheduled flights from Shenyang, Shanghai, Bankok, and Kuwait. Plus, you can charter an Air Koryo flight from Malaysia, Singapore, and a few other countries.
National Geographic reports that Air Koryo was established as the Soviet–North Korean Airline in 1945, with the goal of connecting Pyongyang and Moscow. The airline underwent a rebranding in 1993, adopting a name derived from the Koryo dynasty that ruled the Korean peninsula from 918 to 1392 A.D. During a flight with Air Koryo, you can expect to receive complimentary food and beverage service, including North Korean beer.
Next: Many people know Air Koryo as the worst airline in the world. 
5. Air Koryo used to be known as the world's worst airline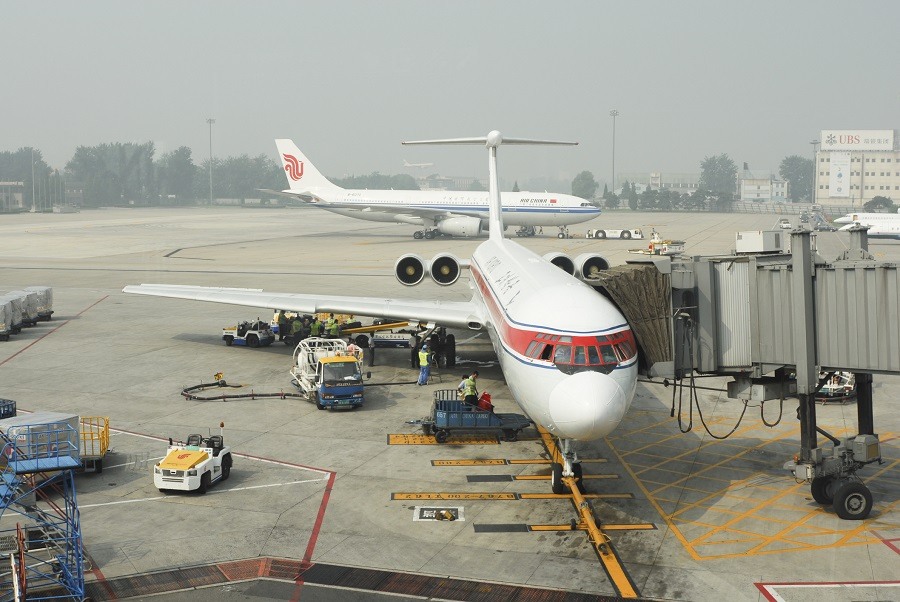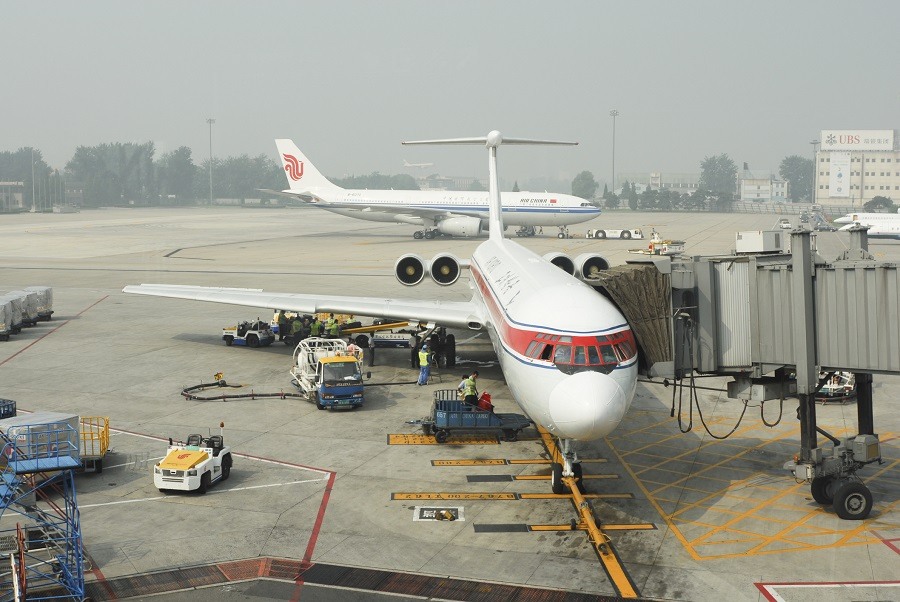 It was only rated one star. | Btrenkel/iStock/Getty Images
Bloomberg reports that Air Koryo had the dubious distinction of ranking as the worst airline in the world. In fact, it was once the world's only one-star airline. (Which had more to do with its lack of standard amenities like a website or a frequent flier program than its safety record.) But Kim Jong Un, in an effort to increase tourism 20-fold, has started turning things around. New aircraft, new in-flight entertainment options, and even new uniforms for flight attendants and cabin crew numbered among the changes that the airline made.
Plus, Air Koryo recently purchased two Russian-built Tupolev Tu-204s to upgrade the aircraft it uses for international routes. But no worries: Once you're in Pyongyang, you can still catch on Soviet-era aircraft (such as the Mil Mi-7 transport helicopter) to take a tour of the capital or get a view of the mountains. Plus, National Geographic reports that the airline's fleet "classic 1960s fleet — made up of Ilyushins, Tupolevs, and Antonovs — is still active," even if these aircraft rarely fly abroad due to international sanctions and environmental restrictions.
Next: You'll have to follow this weird rule if you visit North Korea. 
6. North Korea requires every tourist to do this surprising task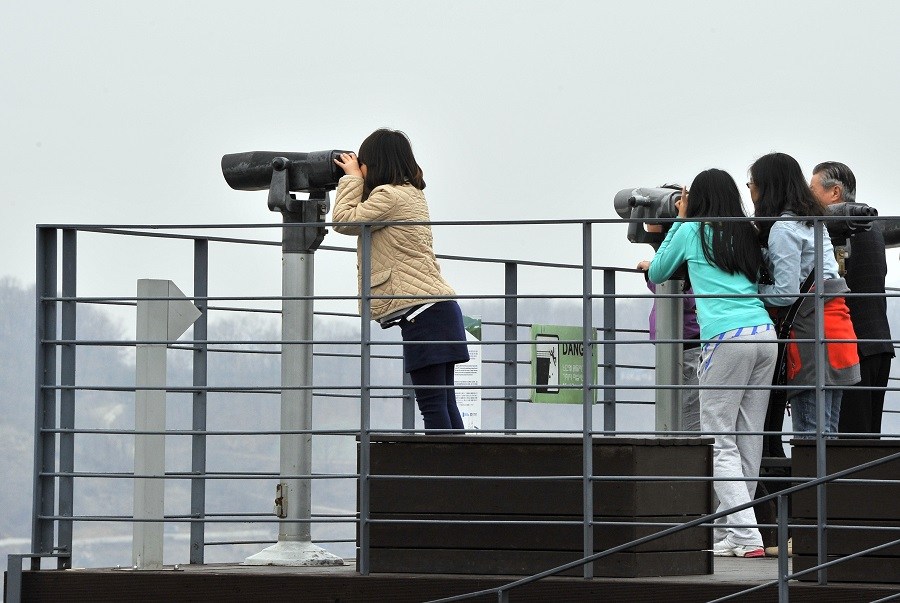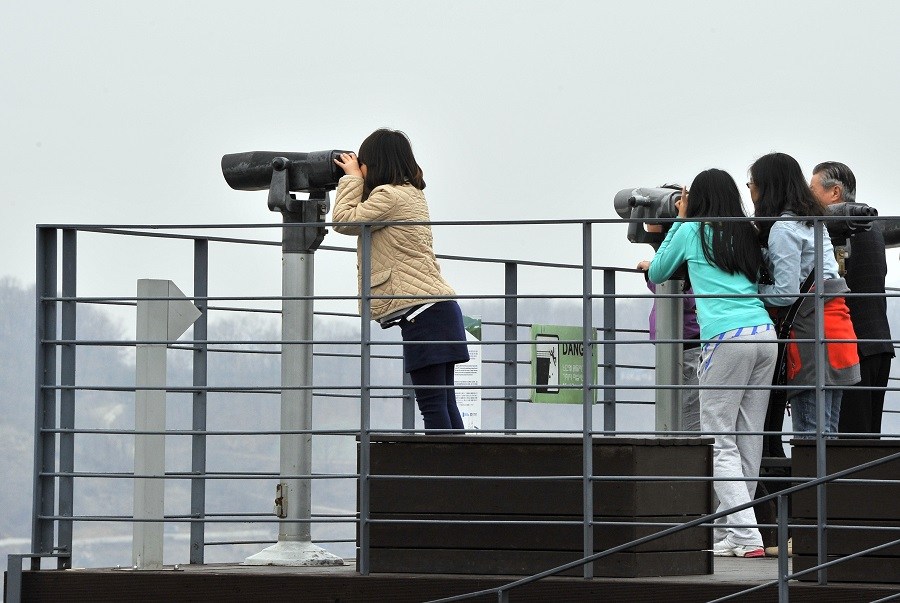 Tourists all must visit the statues of Kim Il Sung and Kim Jong Il. | Jung Yeon-JE/AFP/Getty Images
Lonely Planet reports that in addition to obeying the laws of the country and following the instructions of your tour guide, anyone visiting North Korea also has to do one thing shortly after they arrive in the country. "The one act required of all visitors to North Korea is the laying of flowers as a group before the twin bronze statues of Kim Il Sung and Kim Jong Il at Pyongyang's Mansudae Grand Monument," the publication notes.
"This is usually done shortly after arrival in the country," Lonely Planet explains. It "involves walking up to the statues, one member of the group placing a bunch of flowers at the shrine, and then everyone bowing briefly in unison."
Next: You also have to do this to travel to North Korea. 
7. To travel to North Korea, you have to go through a tour agency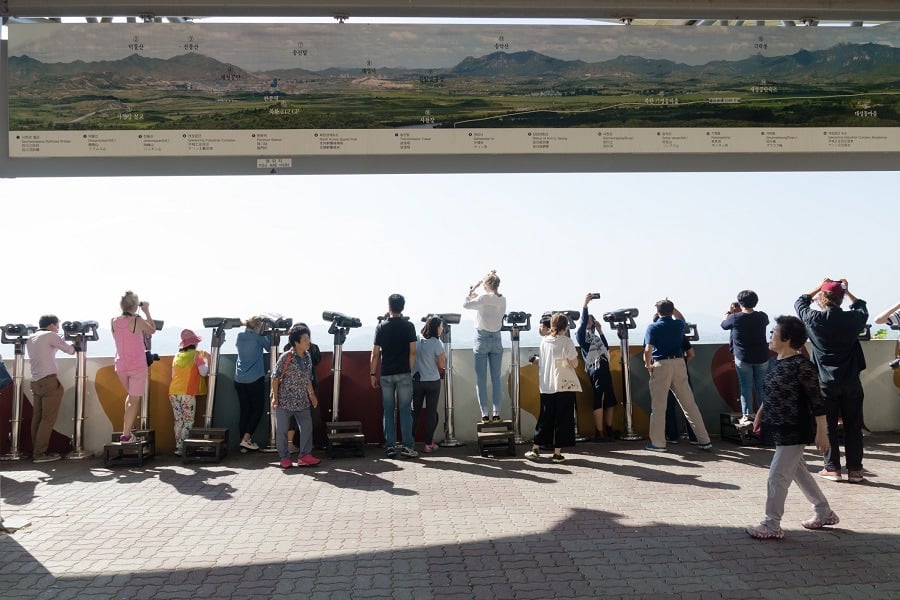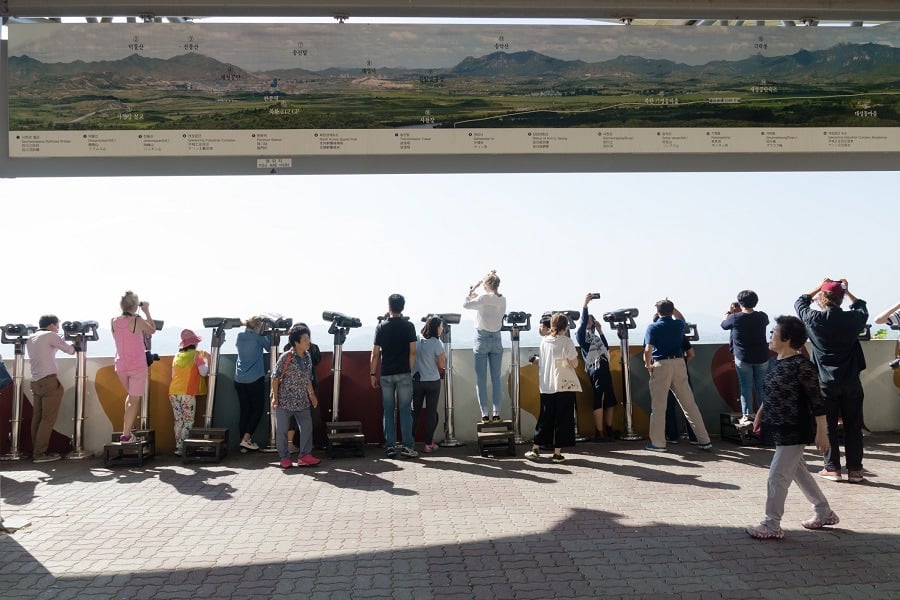 An agency will get you the proper paperwork. | Loeskieboom/iStock/Getty Images
Even if you can find and book a flight with no problems, Digital Trends notes that you have to go through an authorized tour agency to coordinate your trip (and get the proper paperwork). The publication recommends Uri Tours, an American agency that "has a terrific website that explains the ins and outs of travel in North Korea, and is the only U.S. agency that handles flights for Air Koryo."
As Digital Trends explains, nearly every visitor needs a visa for entry. (You'll also need a visa if you travel through China.) The publication adds, "The key things to remember are to follow your tour guide's instructions, take photos of things that are permitted (nothing involving the military), and never wander off." But keep in mind that the State Department recently restricted U.S. passports from being used to travel to North Korea. So if you're an American citizen, you may be out of luck.
Read more: Dining with the Dictator: These Are Some of Kim Jong Un's Favorite Foods
Check out The Cheat Sheet on Facebook!
Source: Read Full Article