63-year-old New York City cyclist ambushed by scooter in broad daylight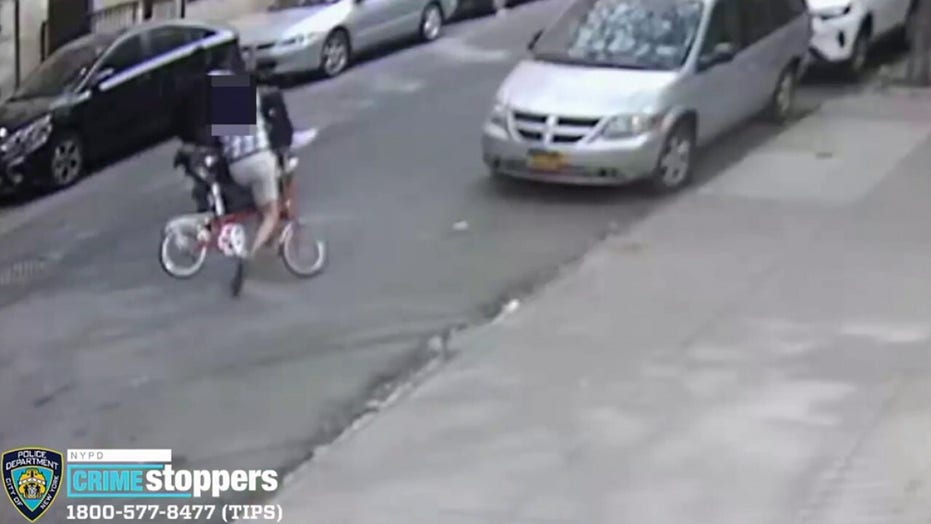 Cyclist viciously knocked over by someone riding scooter.
New York City authorities are looking to identify both individuals involved
Police in New York City released surveillance footage Wednesday showing two suspects on a scooter viciously knocking over a cyclist in May.
The unidentified victim, a 63-year-old man, was riding his bicycle on Cabrini Boulevard in the Washington Heights neighborhood of Upper Manhattan on May 16 at around 3:45 p.m. when he was approached by two people on a scooter.
Video footage obtained by Fox News shows the pair striking the man with the scooter and kicking him, causing him to fall onto the ground near a parked van. The suspects did not stop.
The man took himself to a hospital for treatment of abrasions to his hands and knees, police said. Authorities released the footage in an effort to identify the two riders.
Source: Read Full Article