Australian has limbs amputated 'train surfing' in Canada
An Australian man has had limbs amputated after an apparent train surfing incident in Canada.
The 25-year-old man told Canadian police he was "riding the train" and fell off, suffering serious injuries, including "complete and partially" severed limbs.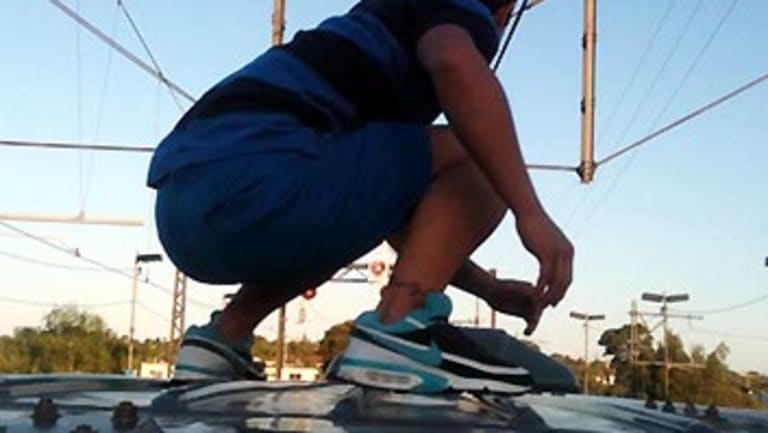 A practitioner of the dangerous practice of train surfing.
Royal Canadian Mounted Police officers were called to the tracks near Revelstoke in British Columbia around 4.30am on Saturday, according to a statement by local police.
The mounties were responding to reports of a trespasser and found a seriously injured man, who was taken to hospital.
A police statement said some of his limbs had been completely or partially amputated, injuries "consistent with being struck by a train or falling off a train".
Police said the man appeared to have fallen off the train and been struck by more train cars on the Canadian Pacific rail line.
Staff Sergeant Kurt Grabinsky said the man was conscious and was able to provide basic information to first aid officers.
Sergeant Grabinsky said the 25-year-old "spoke of riding the train" when speaking with emergency officers.
The man had been under the influence of alcohol, according to the statement by Sergeant Grabinsky, and underwent full and partial limb amputations in hospital.
The Department of Foreign Affairs and Trade said on Sunday it was aware of media reports and was seeking to provide consular assistance to an Australian man hospitalised in British Colombia.
The man's identity has not yet been released, and his condition is unclear.
AAP
Source: Read Full Article