Brian Laundrie death: Florida medical examiner investigators discovered 'handwritten half note' among remains
Brian Laundrie claimed responsibility for death of Gabby Petito
Fox News correspondent Laura Ingle reports on the FBI to close the homicide investigation of Gabby Petito after finding Brian Laundrie's notebook confession.
Warning: This story contains details that some may consider graphic in nature.
A Florida medical examiner has released a report detailing the circumstances surrounding the discovery of Brian Laundrie's remains in an environmental park late last year, including that the murder suspect shot himself on the left side of the head and his body was then partially eaten by animals, Fox News has confirmed.
The office of Florida's District Twelve Medical Examiner released the 47-page report on Monday morning, nearly four months after 23-year-old Laundrie's remains were discovered in Sarasota County's Myakkahatchee Creek Environmental Park.
The report details that investigators at the scene discovered "a handwritten half note," though the contents of the note were not specified. They also found a pair of green shorts, slip-on shoes, a backpack "with unknown contents," a hat with a "MOAB Coffee Roasters" logo and skeletal animal remains.
WARNING: THE FOLLOWING CONTAINS DETAILS THAT SOME MAY FIND DISTURBING. READ THE MEDICAL EXAMINER'S REPORT HERE:
Brian Laundrie Medical Examiner's Report by Stephanie Pagones on Scribd
The discovery site was located approximately one mile from the entrance to the park, the report states. The human remains included "multiple skull fragments along with the maxilla and mandible," among several other fragments determined to be human.
Steven Bertolino, the attorney for the Laundrie family, declined to comment on Monday.
Laundrie's parents were in the park with authorities on the morning of Oct. 20, 2021 when they found items that appeared to have belonged to the young man, Fox News Digital was first to report. Laundrie was known to have frequented the park, which is located in his hometown of North Port.
The investigators' discovery was separate from that made earlier in the day by law enforcement and Laundrie's parents, who recovered a dry bag "that contained a journal, along with a wooden box that contained a small notebook" and a picture of Brian Laundrie, the report states.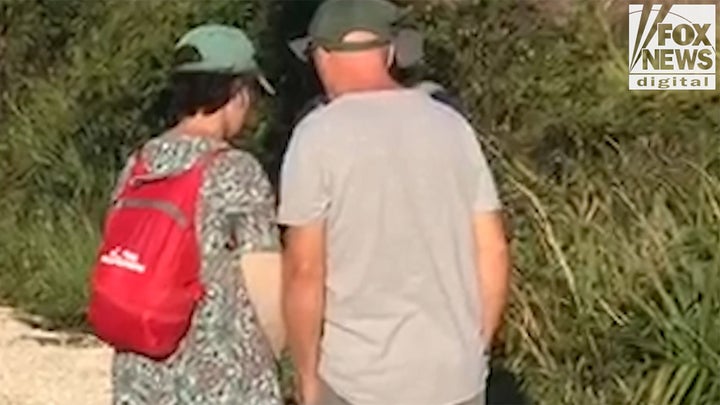 The gun found at the scene allegedly contained two live rounds of ammunition, "and one spent round."
Laundrie shot himself on the left side of his head, with a single bullet "entering the left temporal cranium and exiting the right middle inferior parietal cranium just above the temporal bone," the report states. A toxicology examination found no drugs in his system at the time.
The report further describes how Laundrie's parents declined to discuss their son's "social history" with investigators from the medical examiner's office.
At the conclusion of the medical examiner's investigation, searchers had recovered the "vast majority" of Laundrie's skeleton. Investigators noted "extensive animal predation."
"Most of the distal long bones have moderately extensive carnivore activity evidenced by multiple gouging and gnawing marks … consistent with carnivores and/or omnivores including canines such as feral dogs and coyotes along with rodents and raccoons."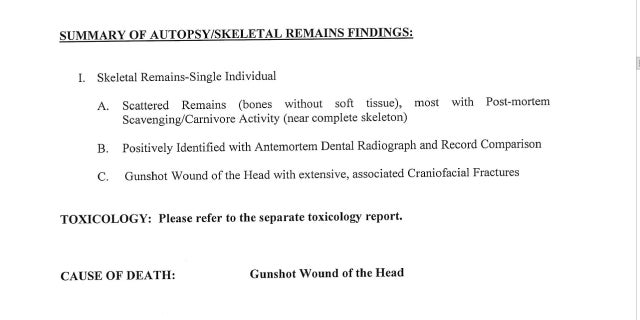 Details from the medical examiner's report for Brian Laundrie, released Feb. 14, 2022
Laundrie was considered a fugitive and was revealed to have been a suspect in Gabby Petito's disappearance and death. The FBI had issued a warrant for his arrest on charges related to his unauthorized use of a bank card.
The Department of Justice has since dismissed the charges against him.
Laundrie and 22-year-old Petito left for a trip in mid-June with the plan to visit national parks in her white converted Ford Transit. The couple had met years earlier on Long Island, New York, where they grew up and later moved into the North Port home with Brian's parents.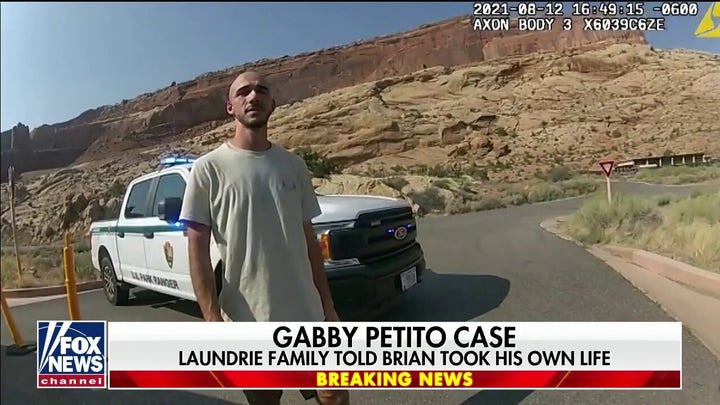 Laundrie arrived back in North Port on Sept. 1 — with the van, but without Petito.
Parents Chris and Roberta Laundrie said Brian left his family's home on Sept. 13 to hike in the Myakkahatchee , which is located alongside the T. Mabry Carlton Jr. Memorial Reserve. The Laundries' attorney had initially identified the date of Brian's disappearance as being Sept. 14 before changing the timeline weeks later.
After his disappearance, state, local, county and federal law enforcement extensively searched the reserve, but were unsuccessful.
His family did not announce until Sept. 17 – four days after he allegedly left – that he had not returned.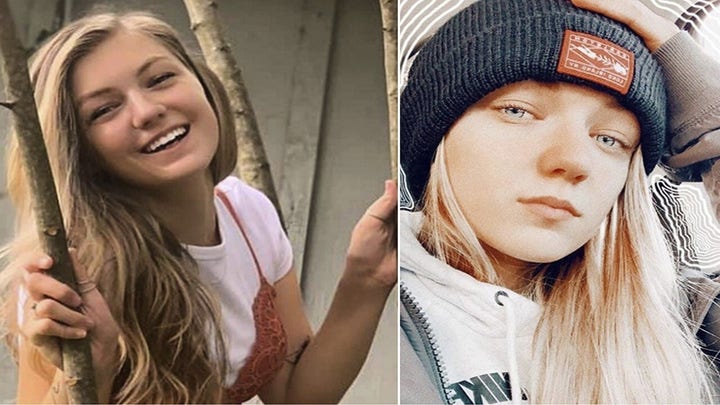 Petito's mother, Nichole Schmidt, reported her missing to Suffolk County Police in New York on Sept. 11. Search teams discovered Petito's body near Wyoming's Grand Teton National Park on Sept. 19 and announced shortly thereafter that she had been the victim of a homicide.
Authorities later said she died of "manual strangulation."
This is a developing news story. Please check back for updates.
Source: Read Full Article