First Citizens agrees to buy Silicon Valley Bank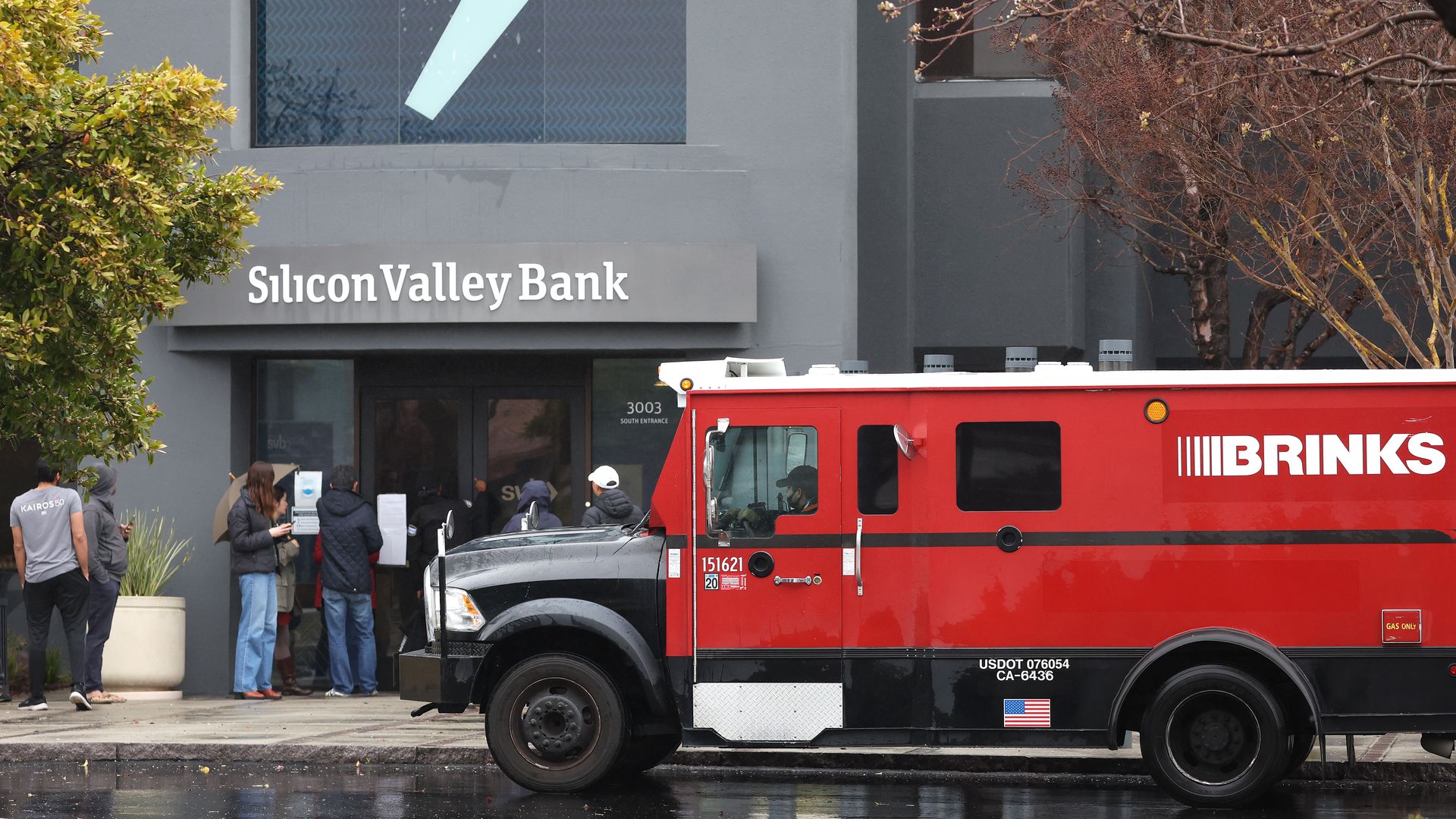 Photo by Justin Sullivan/Getty Images.
First Citizens BancShares of Raleigh, N.C. has agreed to buy the commercial banking business of Silicon Valley Bank, which recently collapsed and was seized by the U.S. government.
Why it matters: This is a step toward stabilizing America's regional banking sector, after a month of tumult.
Details: SVB's 17 branches will reopen under the First Citizens brand on Monday, and all SVB depositors will become depositors of First Citizens, according to a Federal Deposit Insurance Corporation (FDIC) press release.
Under terms of the deal, First Citizens will purchase around $72 billion of SVB assets "at a discount of $16.5 billion."
The transaction does not include SVB's private banking business, which the FDIC also is seeking to sell.
The FDIC, which could receive up to around $500 million of First Citizens common stock via the transaction, says it expects to book around a $20 billion loss once it is eventually done disposing of all SVB assets. While the FDIC is part of the U.S. government, the losses are funded by a pool of capital that is provided by insured banks.
The bottom line: First Citizens came into the year as America's 30th largest bank and now, it is poised to absorb an institution that had been America's 16th largest bank.
Editor's note: This article has been updated with additional details throughout.
Source: Read Full Article