Funeral held for Alabama man killed amid mall shooting: report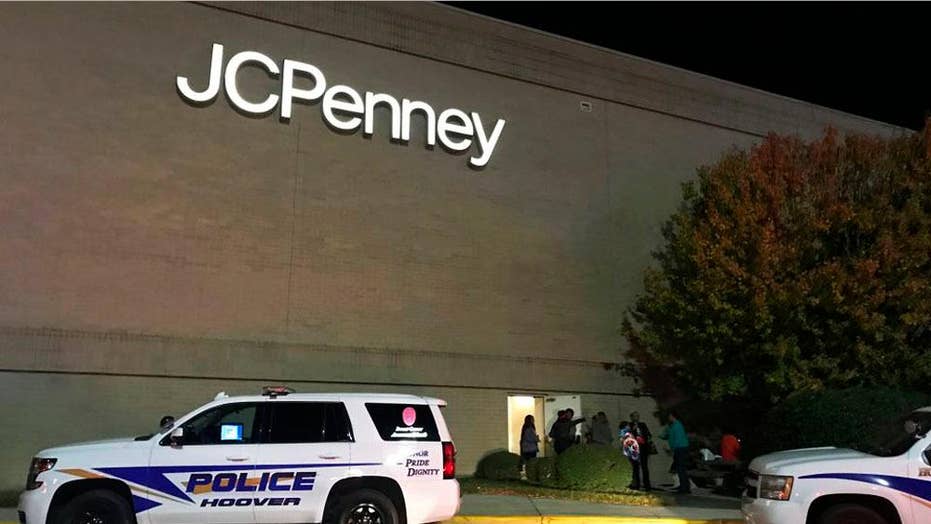 Shooting in Alabama shopping mall
Witnesses inside the Alabama mall recount what they saw, heard during the shooting.
A funeral was held in Alabama Saturday for Emantic "EJ" Fitzgerald Bradford Jr., the 21-year-old who was fatally shot when police responded to a mall shooting on Thanksgiving night.
The service took place at Boutwell Auditorium in Birmingham, which was filled with more than 1,000 people, according to The Associated Press.
The Rev. Jesse Jackson stood before the crowd to deliver the eulogy for Bradford, who law enforcement initially suspected was the gunman in the shooting at Riverchase Galleria Mall, the outlet said.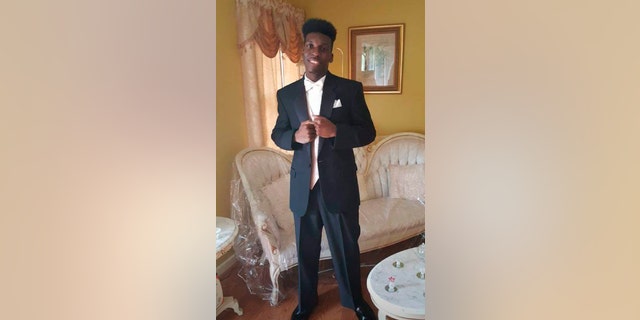 This undated image provided by Emantic Bradford, Sr. shows Emantic Fitzgerald Bradford, Jr., 21, posing for a picture at his father's home near Birmingham, Ala., in his senior year of high school.
(Emantic Bradford, Sr. via AP)
Shots were fired inside the mall after two men got into an altercation. One of the men pulled out a handgun and shot an 18-year-old twice. A 12-year-old girl standing nearby was also shot.
MAN KILLED IN ALABAMA MALL SHOOTING WAS 'LIKELY' NOT GUNMAN, POLICE SAY
Police responded to the scene and spotted Bradford brandishing a pistol. Officers shot and killed Bradford and said the 21-year-old was the one who'd shot the 18-year-old man.
Authorities later retracted the accusation and launched a search for the actual shooter.
The suspected gunman, Erron Brown, 20, was reportedly arrested earlier this week.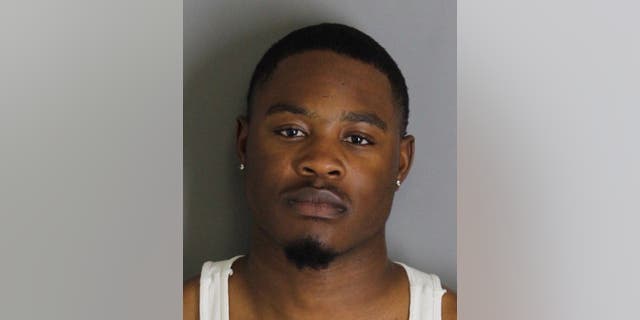 Erron Brown was arrested in connection with the Alabama mall shooting.
(Jefferson County Sheriff's Department)
In his address, Jackson asserted that law enforcement needed to release tapes that captured the violence, according to AP.
"We will have the tape made public," Jackson said. "We want transparency, not cover-up. Tell the whole story, tell it now. We want justice now. We want fairness now."
SUSPECTED GUNMAN IN THANKSGIVING ALABAMA MALL SHOOTING ARRESTED, OFFICIALS SAY
The officer who shot Bradford – who was reportedly placed on inactive duty amid an investigation into the imatter – "must face justice," Jackson said.
Family and friends of the 21-year-old attended the funeral, and described Bradford as a considerate individual who could be counted on, the outlet said.
His father, Emantic Bradford Sr., became emotional while talking about his son, saying he was "always going to be my hero."
"The years that I had with him were 21 good years," he said. "I miss my baby and his mama miss him, too."
Fox News' Katherine Lam and The Associated Press contributed to this report.
Source: Read Full Article