In India, thousands of low-cost homes remain vacant despite promises
Mumbai: Tens of thousands of low-cost homes are lying empty across India even as officials race to meet a deadline to provide housing for everyone by 2022, which analysts say highlights critical shortcomings in government policy.
About 164,000 low-cost homes built under previous schemes are vacant, according to a housing ministry official.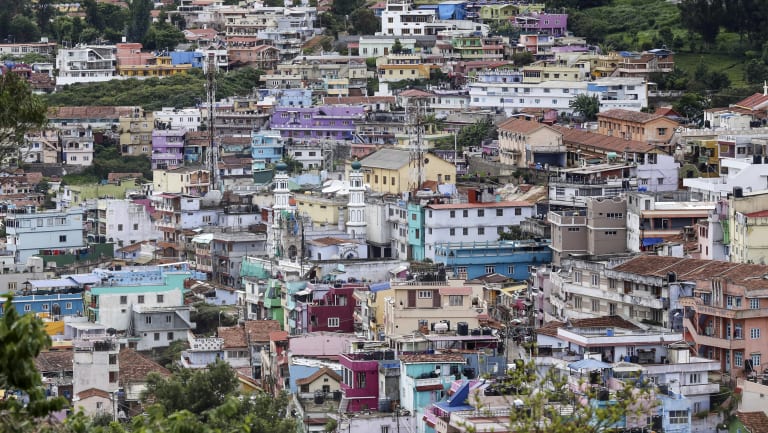 Residential and commercial building on a hillside in Coonoor, Tamil Nadu, India.
"There is a process to allot them, and that takes time," said the official, who asked not be named, as he is not authorised to speak to the media.
"We have been pushing state governments to allot these homes at the earliest, and we are focused on meeting the mission target."
The government of Prime Minister Narendra Modi launched the Housing For All Mission in 2015, with a deadline of 2022. It aimed to build 20 million urban housing units and 30 million rural homes.
More than 800,000 units have been completed, with about 2.8 million homes in various stages of construction, according to housing ministry data.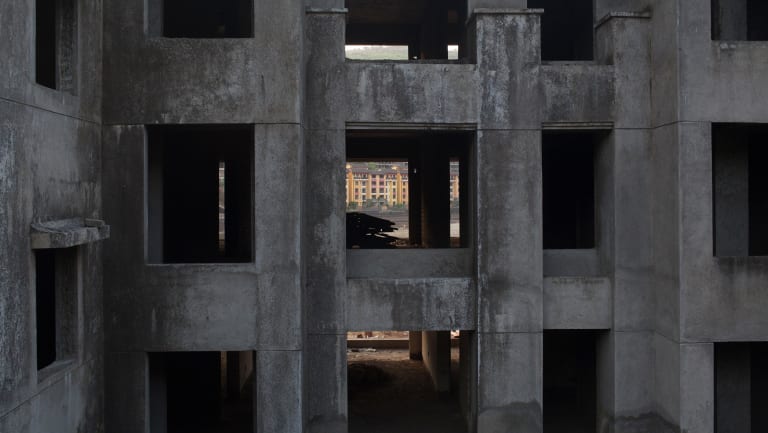 A residential building stands unfinished in Lavasa, India.
But activists say the program, which also offers subsidised loans, bypasses homeless people who cannot afford the mortgage payments.
"Those who really need these homes cannot afford them, and those who can afford them don't want them," said Harsh Mander, director of the Centre for Equity Studies.
"So the program doesn't serve its purpose. A far more effective solution would be affordable rental housing," he told the Thomson Reuters Foundation.
A quarter of India's urban population lives in informal housing including slums, according to social consultancy FSG.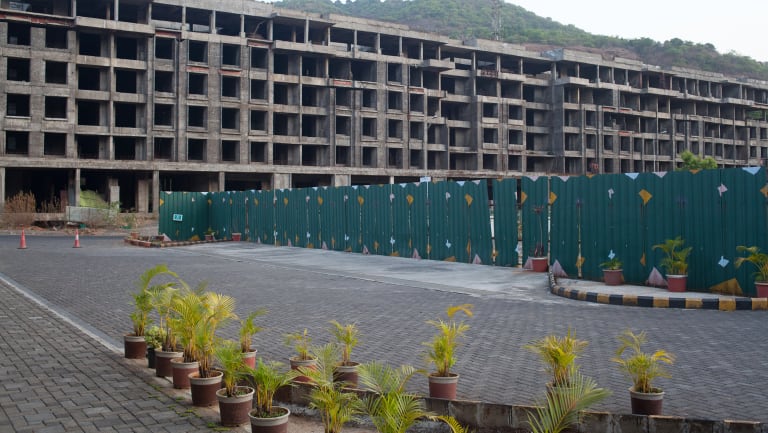 A partially constructed buildings lay empty in Lavasa, India.
That number is set to rise as thousands of people leave their villages every day to seek better prospects in cities.
An affordable home is typically about 23 square metres in size, and can cost up to 1.2 million rupees ($23,000). It is usually located in the outskirts of the city where land is cheaper.
"A significant number of them are in areas which lack the necessary support infrastructure – most importantly transport," said Anuj Puri, chairman of Anarock Property Consultants.
"One way to ensure these homes are occupied is to rapidly deploy the support infrastructure in these areas. These homes will deteriorate if they lie unoccupied much longer," he said.
Freeing up surplus land owned by government agencies for affordable housing can also help, experts say.
Earlier this year, India's top court said authorities should consider converting empty government properties in the cities into homeless shelters.
India is not the only country confronting this issue: thousands of homeless people in the Philippines have moved into empty government housing.
Reuters
Source: Read Full Article