Israel PM praises Trump for Iran deal pullout, army on alert
Jerusalem: Israel's prime minister on Tuesday praised President Trump's "historic move" for withdrawing from the nuclear deal with Iran on Tuesday while the military said forces are on high alert near its border with Syria after spotting Iranian activity.
Netanyahu has been a leading critic of the deal, saying it did not contain sufficient safeguards to prevent Iran from reaching nuclear-weapons capability or address Iran's other activities across the region or its long-range missile program.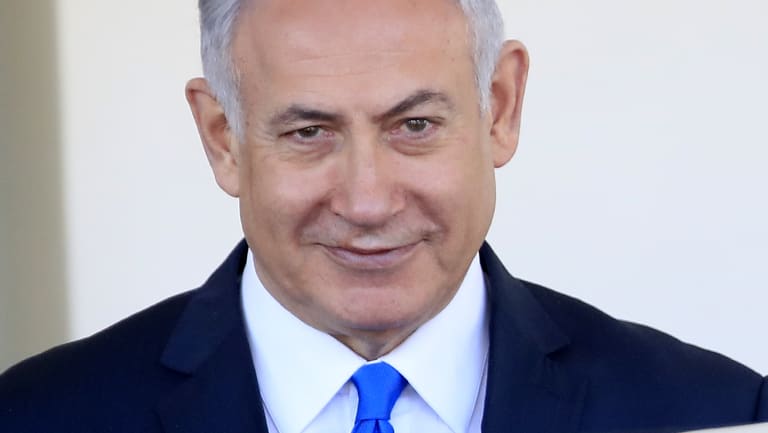 Israeli Prime Minister Benjamin Netanyahu
"The deal didn't reduce Iran's aggression, it dramatically increased it, and we see this across the entire Middle East," he said in televised comments following Trump's announcement. "Despite the deal, the terrorist regime in Tehran is developing a ballistic missiles capability, ballistic missiles to carry nuclear warheads far and wide, to many parts of the world."
Netanyahu said that leaving the nuclear deal unchanged along with Iran's other operations in the region "is a recipe for disaster, a disaster for our region, a disaster for the peace of the world."
Trump earlier signed a presidential memorandum withdrawing from the 2015 agreement and said he is planning to reinstall sanctions on the Iranian regime. He said in an address to the nation that he will be reinstituting the highest level of sanctions and warning any country not to help the Iranian government. Trump said he "will not be held hostage to nuclear blackmail" and will not allow "a regime that chants 'Death to America"' to get access to nuclear weapons.
The possibility of the nuclear deal collapsing had raised concerns it might embolden Iran to strike Israeli targets.
Israel's military said Tuesday its forces were on high alert and was urging civilians in the Golan Heights near Syria to prepare bomb shelters. Later, the military said in a statement it had called up some reservists but did not elaborate.
The military directive Tuesday came "following the identification of irregular activity of Iranian forces in Syria." It said defense systems have been deployed.
The military said it is prepared for "various scenarios" and warned "any aggression against Israel will be met with a severe response."
Israel is believed to have been behind recent airstrikes on military bases in Syria that killed Iranian soldiers, prompting Tehran to vow retaliation. Israel has neither confirmed nor denied involvement.
It has warned it will not tolerate archenemy Iran establishing itself militarily on its doorstep in Syria.
AP
Source: Read Full Article