Kenosha mayor seeking federal aid, $30M from state to help rebuild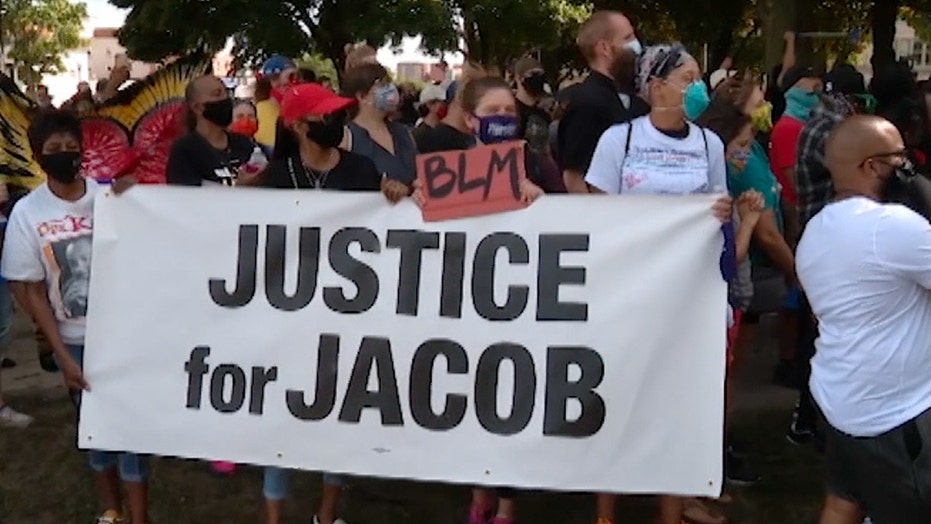 Demonstrators demanding racial justice take to Kenosha streets
Fox News' Garrett Tenney reports from Kenosha, Wisconsin, as hundreds of people marched calling for justice for Jacob Blake as fears grow over President Trump's planned visit there on Tuesday.
Kenosha Mayor John Antaramian is asking for $30 million in state funding to help rebuild the Wisconsin city that's been torn apart by violence over the police shooting death of Jacob Blake.
Antaramian said Monday he asked Wisconsin Gov. Tony Evers for the cash to rebuild businesses that have been on the destructive end of nighttime rioters.
"We are looking for $30 million to help us rebuild, to help us with the Uptown," he said during a hastily called press conference, in which the city purposefully sought to avoid national and international media outlets that have set up shop near the city's civic center to report on the violence. "This is to help with all the people that have been negatively impacted, that we end up getting them the help that they need to get back on their feet, and to enable us to do the things we need to do."
Damage to city-owned property is estimated at nearly $2 million so far, Kenosha's public works director Shelly Billingsley said.
The pricetag factors in the cost to replace garbage trucks, street lights, and traffic signals that were destroyed or damaged in the unrest.
Some Kenosha residents and local officials have expressed hesitation ahead of a Tuesday visit by President Trump, worried that a polarizing political appearance could stir up more drama.
"We must strictly and fully enforce our law and have no tolerance for anarchy and no tolerance – zero – for violence," Trump said Monday. "Anyone who breaks the law should be arrested, prosecuted, and punished."
He also said he would not meet with Blake's family.
Evers, who has deployed the National Guard to help stop the violence, said Trump's presence "will only hinder our healing."
Source: Read Full Article