So Long, Screenshots! Instagram Finally Launched the Spotify Feature You've Been Waiting For
Instagram just announced a new way to flex your taste in music with your followers — one that's so easy, it's impossible not to get behind. The app has now made it so that you can directly share any Spotify song to Instagram Stories, which will then allow followers to conveniently click on the song and listen to it themselves on their own Spotify app.
Here's exactly how it works: as you're listening to a song within Spotify, click on the three-dots icon next to the song title. Select "share," and you'll be presented with a list of other apps to share the song on. (Spoiler alert: Instagram will soon be on that list.) Spotify will then create a custom graphic optimized for Instagram Stories. You'll then be free to add to your Stories — or send via a direct message instead.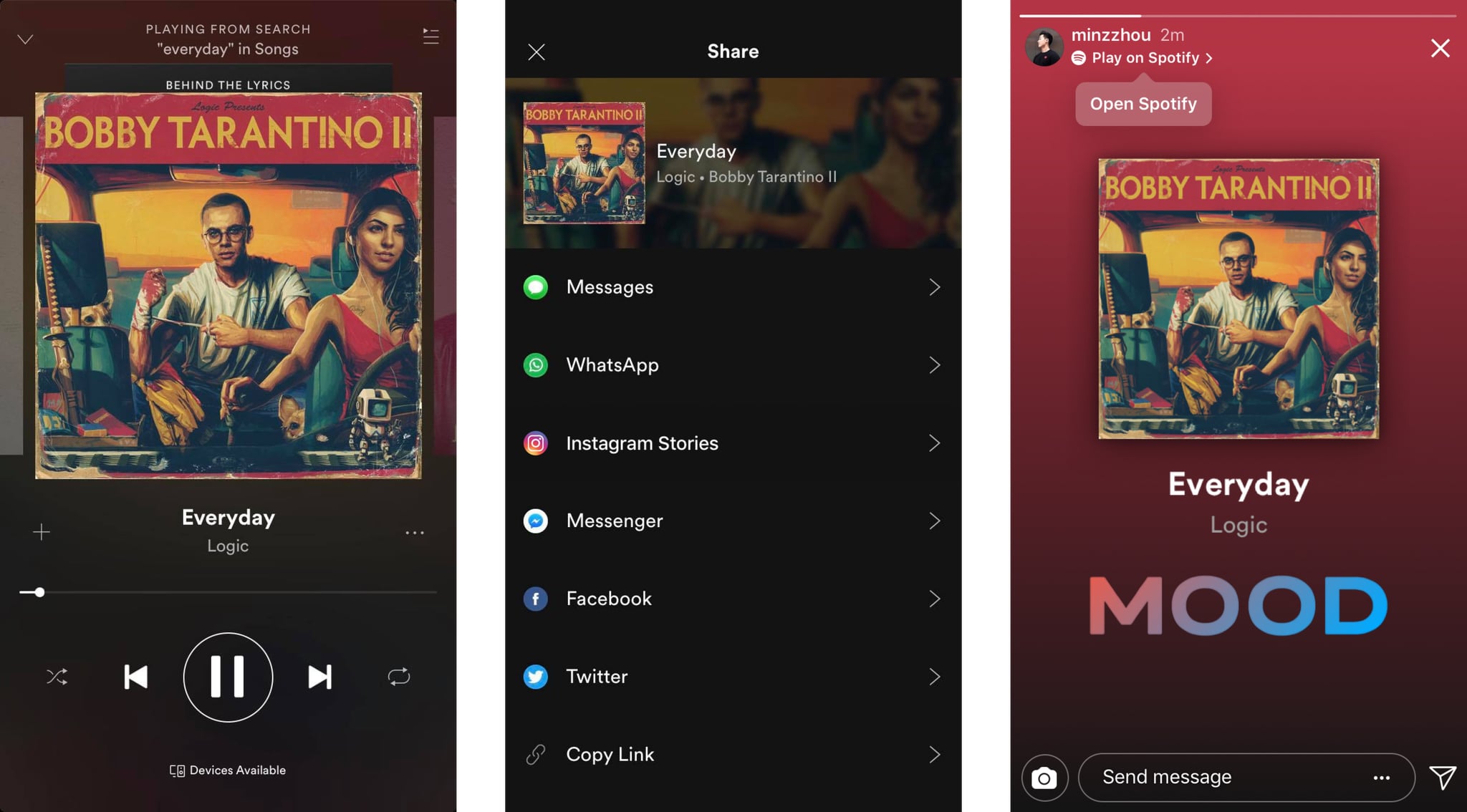 In addition to Spotify, Instagram also announced a similar feature with the GoPro app. In the future, it's possible that Instagram will roll out integrated features with other apps, perhaps even music apps like Apple Music or Tidal. In the meantime, we'll get a head start by toying around with this new feature — one we're already certain we're going to love.
Source: Read Full Article