A New Shave Club Called Billie Is Here to Free Us From the Pink Tax Forever
If you're anything like me, you've spent the last couple years wondering why nobody had ever attempted to launch a Dollar Shave Club for women. Think about it: the so-called "pink tax" makes everything slightly more expensive for women, and there's no possible way to deny the straight-up racket that is the razor industry — so why not tap into that already-captive audience? Thankfully, there's now a brand that's willing to step up and take on the existential challenge — and it goes by the name of Billie.
Like Harry's and the aforementioned Dollar Shave Club, Billie is a "female-first body brand built on providing premium-quality shaving and body care products through a convenient subscription model at affordable prices." And when they say affordable prices, that's really what they are — we're talking a mere $9 for the first order of two razor blades, a handle, and a holder. All of your subsequent refills (which come with four razor blades a piece) remain at that lovely price, as well — though it's totally up to you how often you get them sent right to your door.
Billie isn't just limited to razors, though. You can also add in additional products like shaving cream and body wash at an additional cost, based on how much you're willing to shell out. Given the prices listed on the website, it's probably safe to say that you're going to get a better deal on toiletries in your subscription than you would from your local drugstore, but you don't have to make a firm commitment up front, and the service is practically built for dabbling.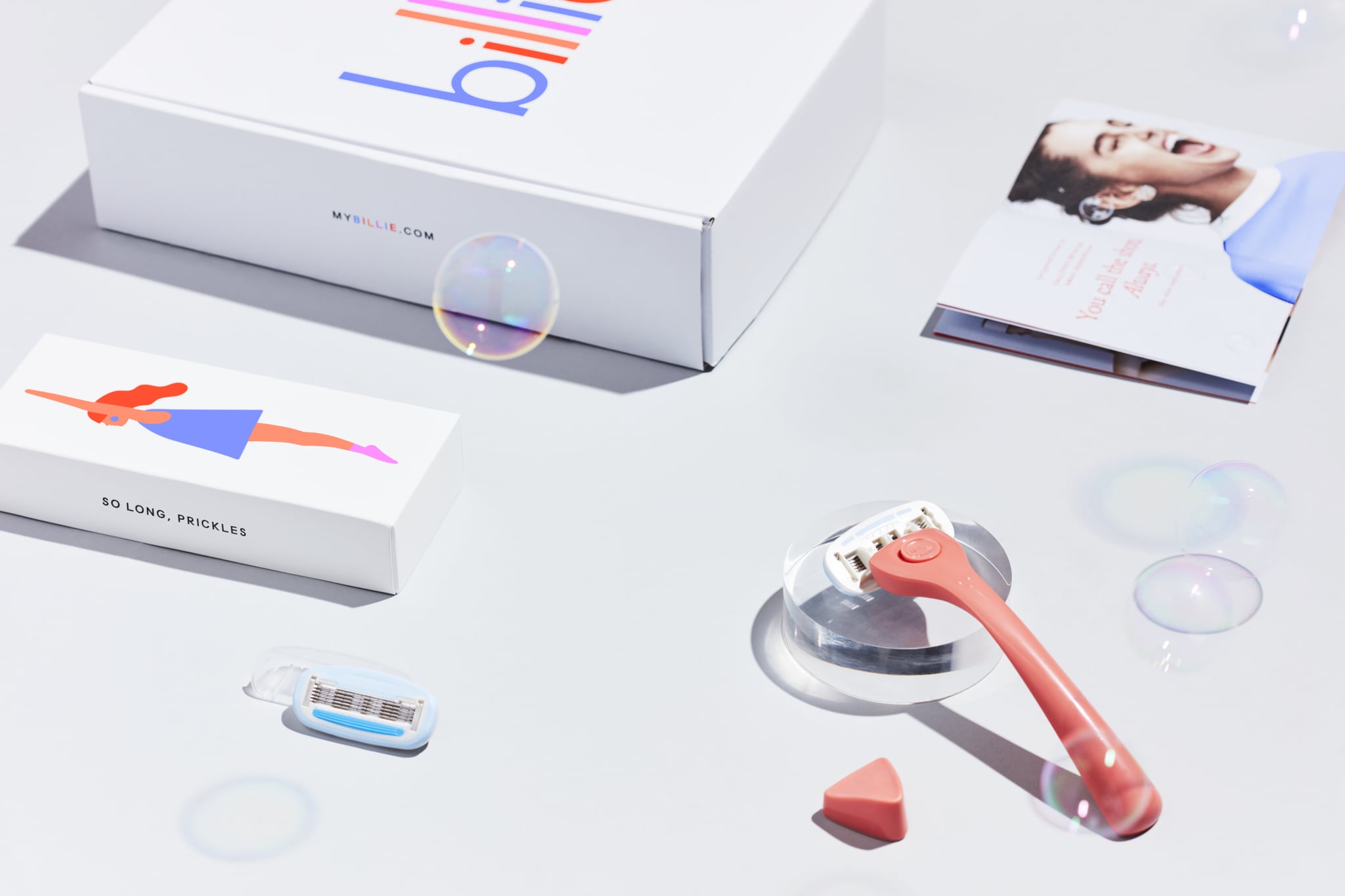 "We created Billie because women deserve to have a great shave experience at a fair price," cofounder Georgina Gooley told POPSUGAR. "Most shaving companies are created for men, and, unfortunately, women are an afterthought in this category. We're still overpaying for pink razors and subjected to the "pink tax." Our goal is to provide a shave experience that puts women first — we're delivering razors and bodycare products that are designed for the way women shave and pricing them at half the price of the competition and definitely without the pink tax."
And that sentiment isn't just a talking point. Billie's Nov. 14 launch is being celebrated with a very special "Pink Tax Rebate" program, which lets you earn credit that you can use toward a purchase simply by sharing a referral code with your friends and family. And like the service itself, there's no nonsense built into the way it works: for every 5, 10, or 20 people you get to sign up for the rebate, you get a $5, $10, or $20 credit added to your account.
Ultimately, it's hard not to be excited that there's finally a service like Billie that recognizes the disparity in pricing and the severe gap that's opened up between men and women's products. You can bet that I'll be signing up for the service starting today — and here's hoping that Billie is the first in a long, successful line of companies that help us banish the pink tax for good.
Source: Read Full Article