Sports Illustrated model Veronica Varekova opens up about her love of Africa, wildlife, fight against poaching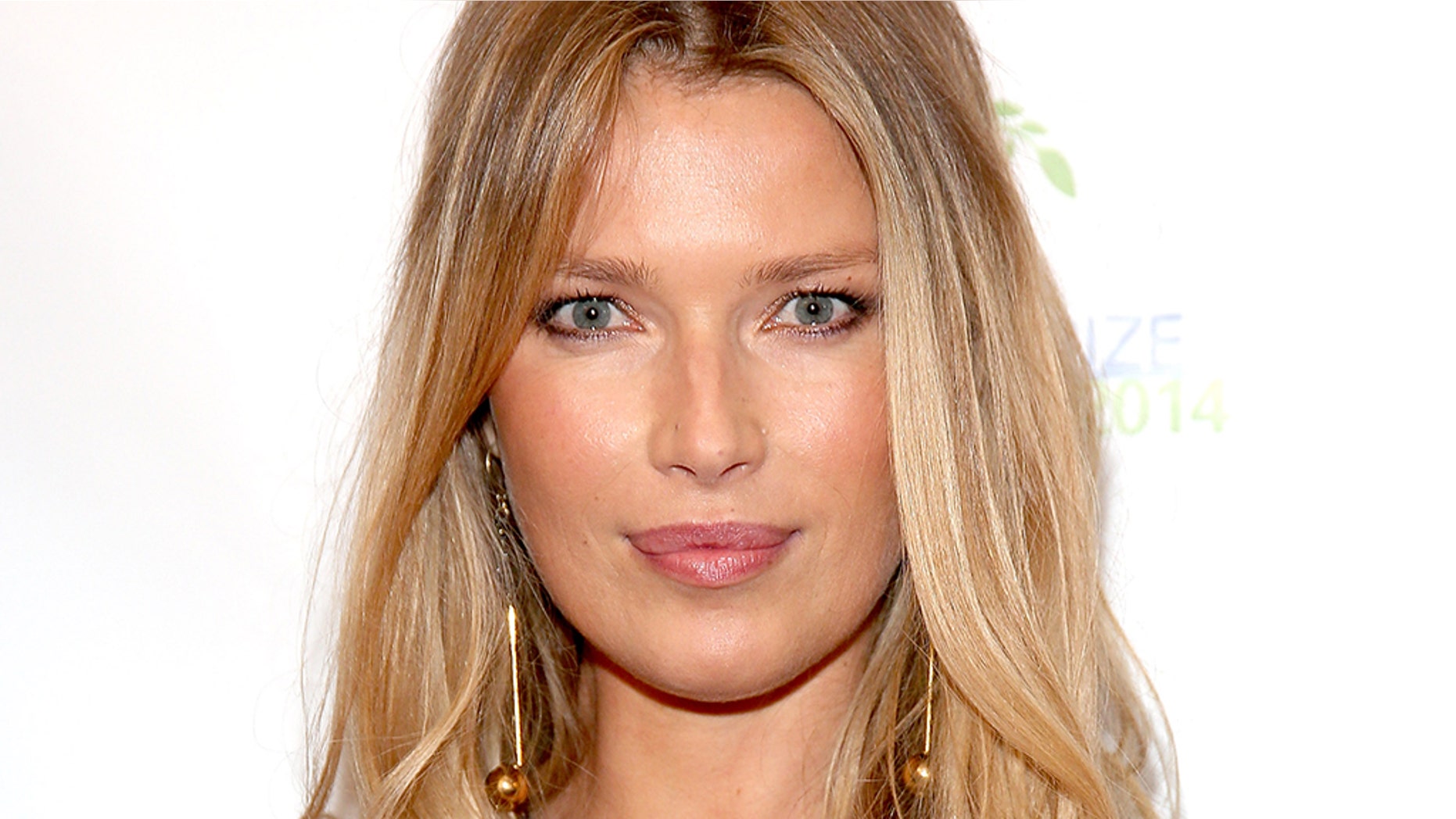 Speaking to Fox News host Bill Hemmer on the latest episode of his "Hemmer Time" podcast, Veronica Varekova explained how she became involved with the effort to save some of our most beautiful animals.
(Photo by Paul Zimmerman/WireImage)
Ten years ago, Veronica Varekova traded her swimsuits for safari suits to help the continent and creatures she loves so much.
Speaking to Fox News host Bill Hemmer on the latest episode of his "Hemmer Time" podcast, the SI Swimsuit Edition star and goodwill ambassador for the African Wildlife Foundation explained how she became involved with the effort to save some of our most beautiful animals.
"I'm not a scientist or anything like that, but I had been going to Africa quite often and then one year a bunch of friends and I decided to climb Mount Kilimanjaro," Varekova told Hemmer.
"The foundation that I have now worked with for 10 years basically approached me and asked if I could work with them on an ambassador-level and eventually I joined the board, which is an extreme honor.
MISS UNIVERSE REVEALS ORIGINS OF HER VIRAL 'LAVAWALK,' THE SIGNATURE STRUT SHE PERFORMED ON THE RUNWAY
"But look, we all love animals. The continent is so beautiful, there is something spectacular that happens when you walk into that environment of private reserve or national park, and you experience these monumental elephants splashing their trunks while crossing the river.
"Or if you are in the rainforest, watching these gorillas beat their chests and they are so happy. They are exactly where they should be. Not everyone gets to travel to Africa, so we have animal parks around the world, because it's important people establish some sort of relationship with wildlife. But nothing makes me happier than to see them in the wild."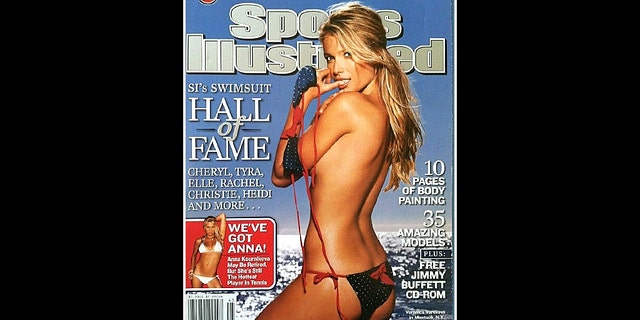 Varekova featured on the front cover of the 2004 Sports Illustrated Swimsuit edition.
(Sports Illustrated)
The conversation then turned to the challenges facing wildlife conservation in the region.
EARTH'S LARGEST ANIMALS COULD DISAPPEAR – BECAUSE HUMANS ARE EATING THEM ALL
"Through those 10 years, I have seen the decline of these animals due to Chinese, Vietnamese and other Asian countries demand for, whether it is, ivory or a rhino horn… all those animal parts are being trafficked illegally throughout the African continent, often through the "ivory queen", as they call her," Varekova said.
The "ivory queen", a Chinese woman whose real name is Yang Fenglan, was sentenced to 15 years in jail after she was convicted of smuggling about 700 elephant tusks. The case against Yang, who was arrested in 2015, was viewed as a major test of Africa-wide efforts to hold key trafficking figures accountable for the mass killing of elephants to supply ivory to illegal markets, including in China.
In Tanzania alone, the elephant population declined by 60 percent to 43,000 between 2009 and 2014, according to the government.
Varekova explained how the poaching trade goes far beyond the slaughter of these beautiful animals, so much so that it helps fund terrorism in the region.
RHINO RESCUE? SCIENTISTS MAY HOLD KEY TO SAVING NORTHERN WHITE RHINOCEROS FROM EXTINCTION
"They are part of this big cartel, which is not only ivory, they deal with human trafficking, gun trafficking, this is way bigger. It's a national security issue," the 2004 Sports Illustrated Swimsuit Edition cover star said.
"You have a country like Cameroon, which didn't have the means, financial means, to devote that chunk of money to train and employe a bigger amount of anti-poaching patrols in Faro National Park, which is on the border with Nigeria — very heavy territory for Boko Haram.
"So what you have happen, is these Boko Haram guys come in, they know the value of ivory is so high on the illegal trade, they slaughter these animals in a horrific, horrific way. Not by one, or two, they go — in Cameroon for instance, I think it was 300 elephants that was butchered within a months.
"Some of those funds contribute for Boko Haram to exchange ivory for guns, exchange ivory for money to empower themselves locally. It's terrible, it turns national parks into battlefields."
Hemmer then asked Varekova about a project she is working on that will see rare black rhinos returned from zoos and animal parks in Europe to Rwanda.
CLICK HERE TO GET THE FOX NEWS APP
"That they are going home, it's a circular process," she said. "During the colonial times these elephants were transported on ships to Europe and that's how the Europeans built zoos and animal parks.
"Given that they have such a healthy rhino population, and other species, I think this could be a critical change and new sort of achievement for modern conservation. The zoos have an opportunity to give back, and I don't see why they shouldn't.
"And it must be a gift — zoos do not have the right to sell these animals. The minute you put a number on an animal, you subsequently are supporting the illegal trade, the trafficking."
Varekova wrapped up the interview with a plea to those who sustain the illegal and brutal trade — customers who pay thousands upon thousands for poached products.
"Go and buy a Ferrari, you don't need an elephant tusk. There is a large animal behind that that was killed — happily living in the wild, and you don't need an elephant tusk sitting in your living room."
Listen to the full interview on the latest episode of "Hemmer Time" here, and subscribe to the podcast on iTunes.
Source: Read Full Article