Thousands march for far-right activist convicted of contempt of court
London: Thousands of people in rallied in central London to demand freedom for a British commentator who was jailed for contempt of court after he broadcast outside a criminal trial for the second time.
The subject of the Saturday event was Tommy Robinson, the pseudonym of 35-year- old Stephen Yaxley-Lennon. Robinson founded the English Defence League, an anti- Muslim protest group. He was arrested May 25 after livestreaming from outside a child sexual exploitation trial.
Video footage showed activists marching with "Free Tommy" placards and far-right Dutch lawmaker Geert Wilders, who attended the event, telling the crowd: "We will not be silenced." A small number of demonstrators pushed police and tried to breach metal barricades in front of the British prime minister's office.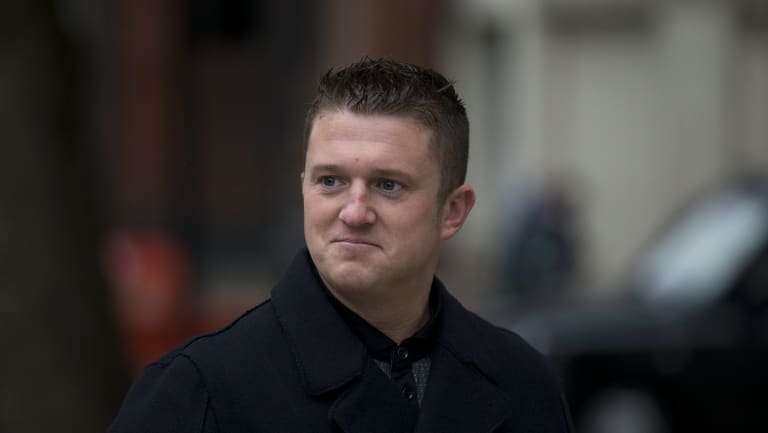 Tommy Robinson the former leader of the far-right EDL "English Defence League" group arrives for an appearance at court in London in 2013.
"There were scenes of violence which saw bottles, metal barriers and other objects thrown at officers," London's Metropolitan police said on Saturday.
Five officers were injured, none seriously, the police department said. Five people were arrested on various charges, including one arrest for possession of an offensive weapon.
Reporting restrictions were in place for the trial to protect jurors' impartiality, a common practice in Britain. Robinson previously was convicted of contempt of court in May 2017 for broadcasting at a rape trial and given a three-month suspended sentence.
The judge in that case told him that he would be imprisoned if he committed "a further contempt of court by similar actions".
Robinson was sentenced to 13 months in jail after he pleaded guilty on May 29 to contempt of court and breaching the terms of his suspended sentence. He also has previous convictions for assault, fraud and other offences.
AP
Source: Read Full Article