Ukraine paid Trump lawyer Cohen to arrange White House talks: BBC
London: US President Donald Trump's personal lawyer, Michael Cohen, received a secret payment of at least $US400,000 to arrange talks between Trump and Ukrainian President Petro Poroshenko last year, the British Broadcasting Corp reported on Wednesday.
The payment was arranged by intermediaries acting for Poroshenko who wanted to open a back channel to the Republican US president, the BBC said, citing unnamed sources in Kiev.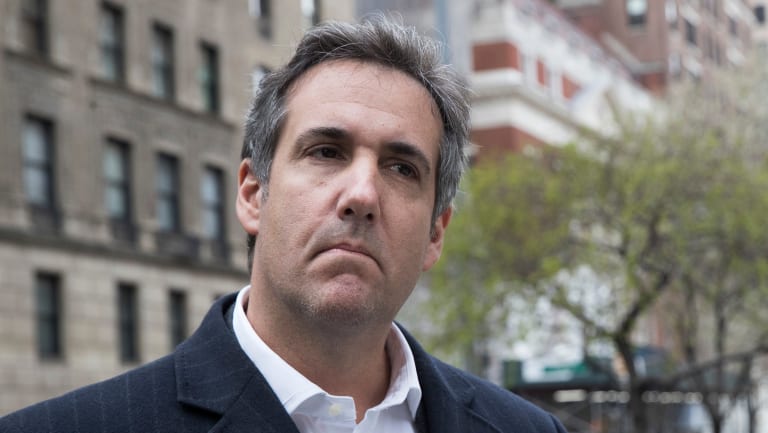 Michael Cohen, Trump's personal lawyer.
In an emailed statement to Reuters, Poroshenko's office also said the story was false. "Blatant lie, slander and fake," it said.
The two Ukrainians said to have opened the back channel denied the story, the BBC reported.
Trump met with Poroshenko at the White House on June 20, 2017, in what was officially called a "drop-by" visit after the Ukrainian leader's separate talks with Vice President Mike Pence.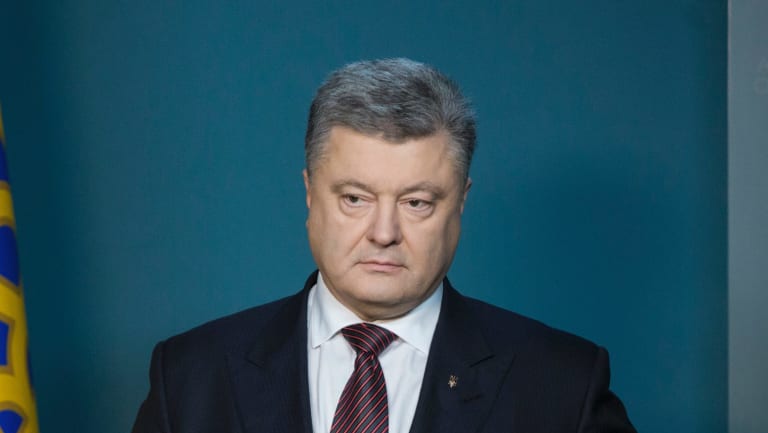 Ukrainian President Petro Poroshenko
Poroshenko, speaking to reporters after his session with Trump, said he came away pleased with what he called a "full, detailed meeting."
There is no suggestion that Trump was aware of the payment to Cohen, the BBC said.
Poroshenko was desperate to meet with Trump because of what had happened during the 2016 US presidential campaign, the BBC said.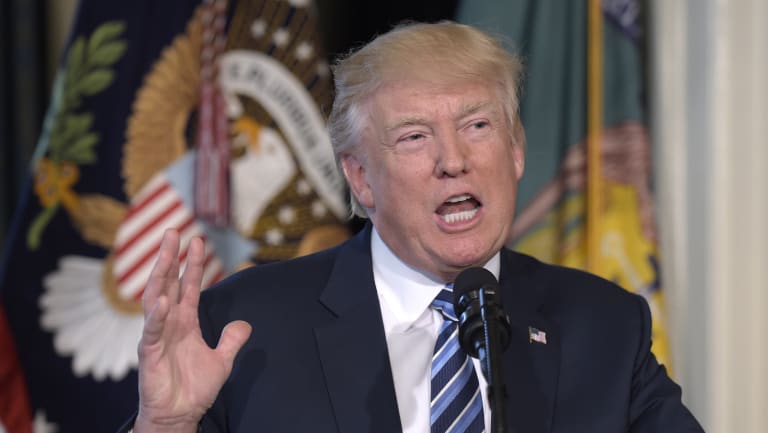 US President Donald Trump
According to the BBC, several sources in Ukraine said Poroshenko, believing that Democratic candidate Hillary Clinton was sure to win the presidency, had authorised the leak of a document published by the New York Times in August 2016 that appeared to show Paul Manafort, Trump's presidential campaign manager, had received millions of dollars from pro-Russian interests in Ukraine. Manafort resigned a few days later.
A week after Poroshenko returned home from the meeting with Trump, Ukraine's National Anti-Corruption Bureau announced it was no longer investigating Manafort, the BBC said.
A Ukrainian official said Cohen was paid $US400,000 while another source put the figure at $US600,000, the BBC reported.
Cohen is being investigated for possible bank and tax fraud, possible campaign law violations linked to a hush-money payment to porn star Stormy Daniels, and perhaps other matters related to Trump's presidential campaign, a person familiar with the probe has said.
Reuters
Source: Read Full Article