Aaron Rodgers Says He's 'A Few Weeks' From Making Achilles Injury Comeback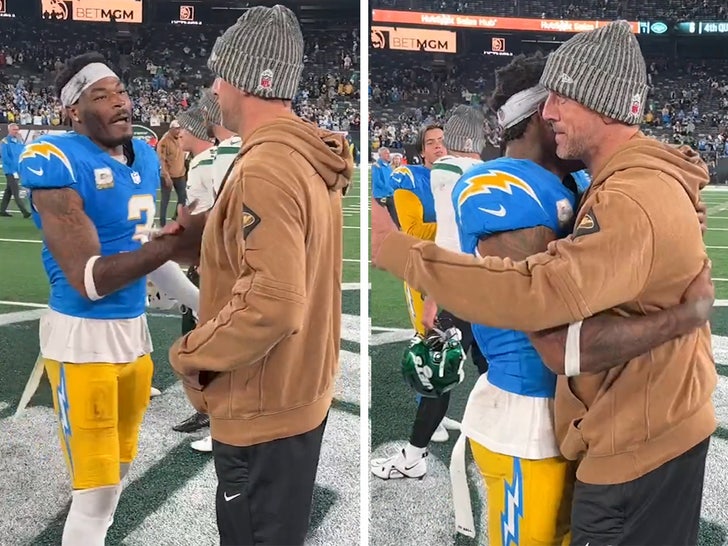 Aaron Rodgers is telling people they won't have to wait long to see him get back on the field — the New York Jets quarterback was caught on a hot mic saying he's only "a few weeks" from returning from his Achilles injury.
AR8 met up with Los Angeles Chargers star Derwin James on the 50-yard line following his team's 27-6 loss during Monday Night Football … and when the two embraced, the All-Pro safety asked what everyone wants to know — "When you coming back, man??"
Rodgers' response will have Jets fans salivating.
"Give me a few weeks," he answered.
Of course, the four-time MVP has been showing strong signs of improvement over the past few weeks — he has been walking without crutches and throwing the football before games … claiming he's well ahead of schedule with rehab since suffering the injury on September 11.
Worth noting — it's entirely possible Rodgers might not have been too serious with his answer … as he could have been playing it up for the cameras or wanting to keep the real timeline a secret.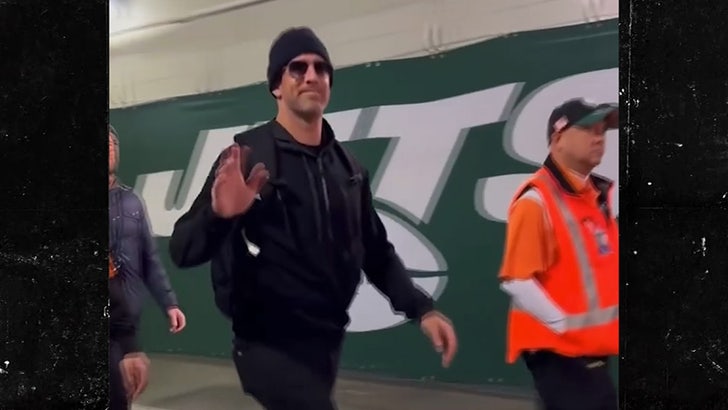 Rodgers has made it clear he wants to return this season — but the quickest Achilles recovery in NFL history belongs to Cam Akers, who returned after 5 1/2 months. If Rodgers takes the same amount of time, it'll be right around the Super Bowl.
Source: Read Full Article