Chiefs' Justyn Ross Pleads Not Guilty, Mug Shot Released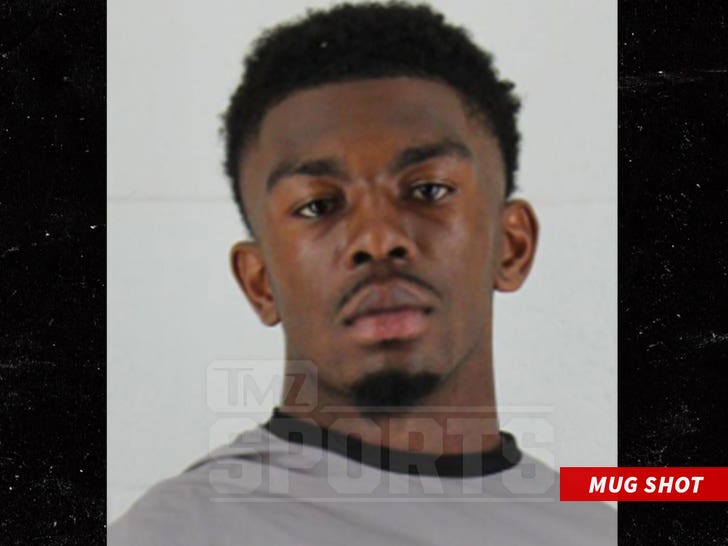 update
12:55 PM PT — Court records show Justyn Ross is facing two charges following his arrest — domestic battery with no priors as well as criminal damage of less than $1,000.
He is, however, scheduled to be released later Tuesday on $2,500 bond after he appeared in court via Zoom and pleaded not guilty to the charges. He's due back in court for another hearing in the case in early December.
Police also released Ross' mug shot to TMZ Sports just minutes ago.
10:02 AM PT — According to dispatch audio, obtained by TMZ Sports, the alleged victim told a 911 operator Ross was "dragging her through the house and has torn up the house."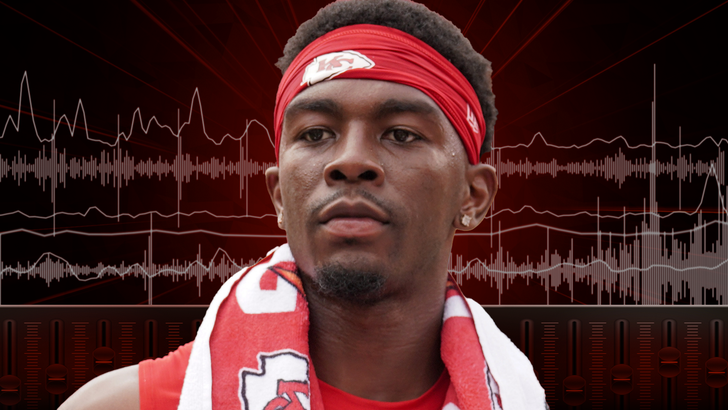 The woman — who called from a neighbor's phone after the NFLer allegedly broke her cell — noted Ross had a firearm in the residence, but did not have it on him at the time.
NFL wide receiver Justyn Ross — one of Patrick Mahomes' targets on the Chiefs — was arrested in Kansas on Monday, TMZ Sports has confirmed.
Jail records show the 23-year-old was booked on a charge of criminal damage of greater than $25,000 … and as of Tuesday morning, he remained in custody.
Court records show he's due to face a judge later Tuesday afternoon.
Further details surrounding the arrest were not made immediately available.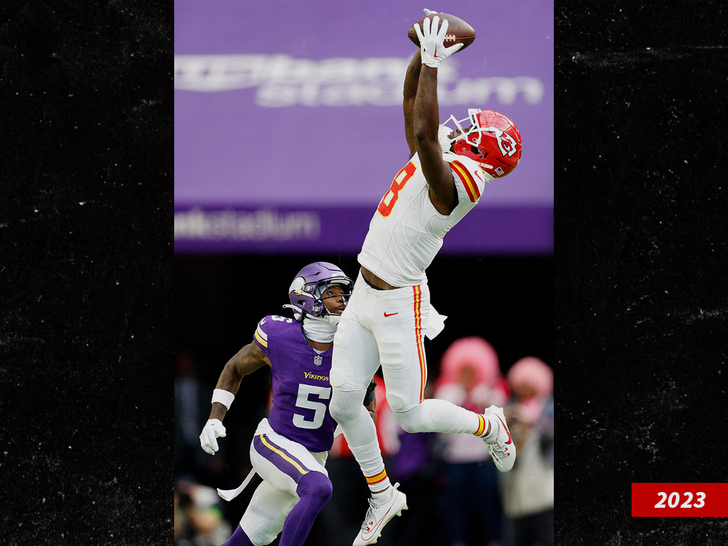 The Chiefs, meanwhile, told media outlets Monday they were aware of the arrest, but had no comment on it.
Ross joined Kansas City as an undrafted free agent in 2022 — though he did not play in his rookie season due to injuries. This year, he's logged time in all of the Chiefs' seven games — recording three catches for 34 yards.
Originally Published — 7:17 AM PT
Source: Read Full Article