13 Celebrities Who Met While They Were Behind Bars
"Outside, you don't meet guys like this every day. This place is amazing," Ja Rule said while in prison.
Life behind bars isn't easy, even when you're a celebrity. While prisoners spend a lot of time considering their wrongdoings in some pretty harsh conditions, there's also the opportunity to bond with others in the same situation.
And for a few stars who were locked up, they actually got the chance to meet some other famous faces. Although they may not have formed a lifelong friendship with their prison mates, it provided the chance to change their lives together.
Find out which celebs connected in jail…
1. Jen Shah & Elizabeth Holmes
Former Real Housewives star Jen Shah has gotten close to Theranos founder Elizabeth Holmes while they're both serving time in a Texas prison. According to Jen's rep, she has been teaching fitness classes and has taken on a motherly role towards Elizabeth, who is 10 years her junior.
"They're friends. They're both rehabilitating and have bonded over being on this journey of positive change. Their situations brought them together, and they have a good understanding of one another. They're getting through it together," Jen's rep told People.
He added, "Jen's given her a lot of advice. She's even met Elizabeth's baby and held her."
2. Todd Chrisley & Rick Singer
Todd Chrisley and college admissions scandal mastermind Rick Singer are both serving time at FPC Pensacola in Florida. While the pair aren't close friends, Todd's daughter Savannah says the men have crossed paths. Todd even reportedly offered Rick some advice on the book he's writing.
"Dad was like, 'Make sure you don't leave out the chapter where you snitched on everyone.' He's like the president of this place," Savannah said during an appearance on The Viall Files podcast.
3. Mike "The Situation" Sorrentino & Billy McFarland
When Jersey Shore star Mike "The Situation" Sorrentino was in prison, he encountered Fyre Festival co-founder Billy McFarland. During their time locked up, Mike says that although Billy was "very quiet" and "reserved," he was eventually sent to a solitary housing unit because he attempted to smuggle in a recording device.
"He would say 'hi,' but he wasn't in my group of friends. I played against him in basketball and softball maybe, but then he was thrown out of the prison," Mike said on the It's Happening with Snooki & Joey podcast.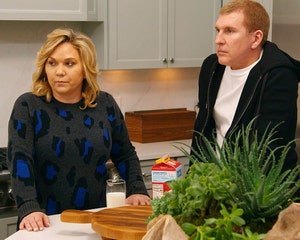 9 Celebrities Who Are Currently Serving Time In Prison
4. Mike "The Situation" Sorrentino & Michael Cohen
During his prison stint, Mike "The Situation" Sorrentino also met Donald Trump's former lawyer Michael Cohen. After being released, Mike claimed that he tried to get Michael to smuggle some extra chicken for him from the cafeteria.
"The most important thing in prison is pretty much food. A lot of the guys will barter. They'll make deals for food, so when Michael Cohen came into prison, I was like 'Alright. I heard he didn't eat chicken,'" Mike said. "So I went straight up to Michael Cohen and I was like, 'Listen Mike. I'm gonna need you to do something for me.' This is his first day. He walked in you know — He said, 'Anything Mike! What do you need?' I said, 'I'm going to need you to smuggle chicken for me.'"
While Michael agreed to help, it doesn't sound like things actually worked out. A rep for Michael later called the story "red sauce self promotional fiction."
5. Ja Rule, Alan Hevesi & Dennis Kozlowski
While behind bars for gun possession and tax evasion, Ja Rule met former New York comptroller Alan Hevesi and former Tyco International CEO Dennis Kozlowski. Looking back, Ja Rule says the men watched TV together and talked about stocks.
"Outside, you don't meet guys like this every day. This place is amazing," he told the Daily News. "It's funny. We're from totally different walks of life. But when you're here, you're here."
6. Joe Giudice & Apollo Nida
Back when Real Housewives star Joe Giudice was serving time, he met fellow Bravo star Apollo Nida — Phaedra Parks' ex-husband. While Joe didn't know of Apollo before they ended up in the same prison, the men got the chance to meet and hang out.
"Yes, they've met, and Joe said he was really nice…My husband didn't know who he was, 'cause he doesn't watch the show, so when he got there he met him, and he was really nice. They met up, so it was nice. I don't know if they're in the same area, but they definitely met. So Joe said he was a really cool guy," Joe's ex Teresa said on the Reality Checked radio show.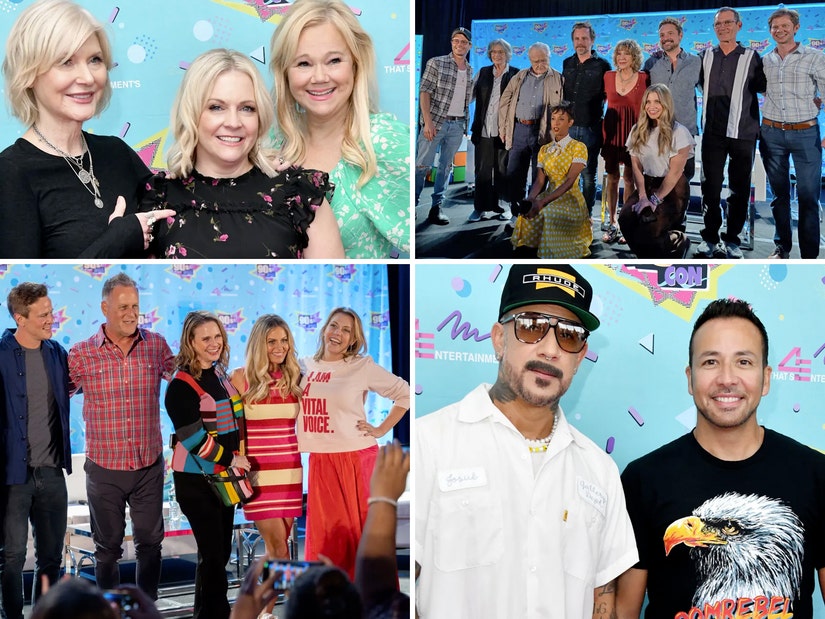 Source: Read Full Article