'Hell On Wheels' Teen Girl Sobs Slain Boyfriend Was 'Soulmate', Would Never Kill on Purpose
Courtroom cameras captured the teenager as she tearfully read a statement, barely able to get the words out, as she claimed "I wish I could remember what happened."
Mackenzie Shirilla, who was 17 when she drove 100 mph into a brick wall killing her two passengers, read an apology in court to the victims' families before her sentencing on Monday.
The teen, now 19, read her handwritten statement through sobs as she insisted she never would have killed her "soulmate", 20-year-old boyfriend Dominic Russo, on purpose. She also claimed she wished "I could remember what happened" on the day of the fatal crash.
Shirilla, who did not testify during the trial, read her brief statement moments before the judge announced her sentence.
I wish I could take all your pain away.
"The families of Dominic and Davion, I'm so deeply sorry. I hope one day you can see I would never let this happen or do it on purpose. I wish I could remember what happened," Shirilla said.
"We were all friends, and Dom was my soulmate," the teen continued. "I wish I could take all your pain away. And to my family, thank you for the support and all the love you guys give. I love you all so much."
Unable to render YouTube Video.
Shirilla will serve a minimum of 15 years behind bars, with Judge Nancy Margaret Russo (no relation to victim Dominic Russo) stating she believes the parole board will extend the length of the teen's time in prison.
The sentencing came Monday afternoon in Cleveland, Ohio, with court room cameras capturing the young woman appearing distraught as her crimes and their punishments were read aloud.
Family of the two victims urged judge Russo to order the two life sentences to be consecutive — with Shirilla serving a maximum of 30 years to life.
"I understand that the pain in this room wants me to impose the harshest sentence," the judge said. "But I don't believe that would be an appropriate sentence, because I do believe that Mackenzie will not be out in 15 years."
Shirilla was charged on four counts of murder, four counts of felonious assault, aggravated vehicular homicide, drug possession, and possessing criminal tools in the July 2022 deaths of Dominic Russo, 20, and Davion Flanagan, 19.
Last week, she was found guilty of all counts in a Cuyahoga County Court of Common Pleas.
For more on the case, see below.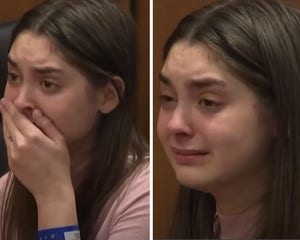 Teen Girl Who Murdered 2 By Driving 100-MPH Into Wall Posted Tributes to Slain Boyfriend: 'Please Wait for Me'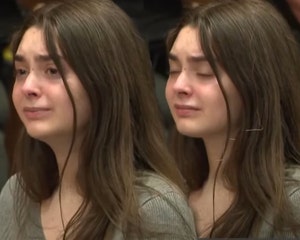 'Hell On Wheels' Teen Girl Given 2 Life Sentences for 100-MPH Crash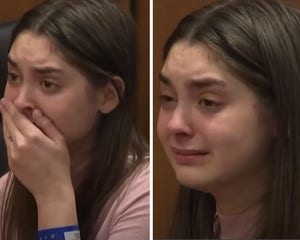 'Hell On Wheels' Teen Girl Convicted in 100-MPH Crash That Killed 2
Source: Read Full Article