'Lady of the Dunes' Case Closed, Brutally Murdered Woman's Husband Named as Killer
Ruth Marie Terry's body was discovered in the dunes of Provincetown back in 1974, her head nearly severed from her body; her identity remained a mystery until 2022.
The murder case surrounding "The Lady of the Dunes," also known as Ruth Marie Terry, has officially been closed.
On Monday, the Cape and Islands District Attorney Robert Galibois named the woman's late husband, Guy Rockwell Muldavin, as her murderer — after Massachusetts State Police publicly named Muldavin as a person of interest back in November.
Galibois said Muldavin was the last person to see his wife alive before her 1974 death; they married shortly before her murder.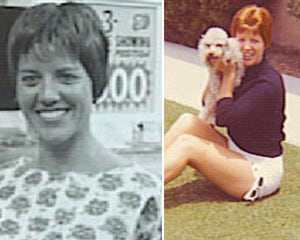 Lady of the Dunes Identified by FBI 48 Years After 'Brutal' Cape Cod Murder
"Massachusetts State Police learned that Ms. Terry and Mr. Muldavin traveled during the summer of 1974. When Mr. Muldavin returned from that trip, he was driving what was believed to be Ms. Terry's vehicle and had indicated to witnesses that Ms. Terry had passed away," the DA said a press release.
"Ms. Terry was never seen by her family again. Ms. Terry's brother tried to find his sister with Mr. Muldavin only stating that they had a fight during their honeymoon, and he had not heard from his wife again," the release continued.
"Based on the investigation into the death of Ms. Terry, it has been determined that Mr. Muldavin was responsible for Ms. Terry's death in 1974," the DA concluded, saying the case was closed.
Muldavin died in 2002; according to reports and the DA's release, he was also the "prime suspect" in the deaths of another wife and stepdaughter in the Seattle, Washington area in 1960.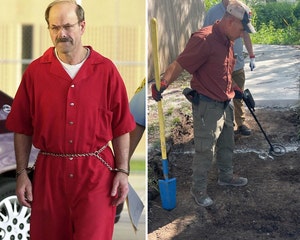 BTK Killer Named as 'Prime Suspect' In Two Murders, Daughter Details First Meeting In 18 Years
Though Terry was murdered in 1974, she wasn't identified until last year.
Last October, the Boston Division of the FBI announced that after 48 years "the oldest, unidentified victim in Massachusetts" was identified as Ruth Marie Terry. She would have been 37 at the time of her death.
Terry was dubbed "Lady of the Dunes" for almost half a century after her body was discovered on July 26, 1974. Her murder was particularly grisly, as she suffered a blow to the head, which was nearly severed from her body. Her hands were also missing, which authorities believed was done so she could not be IDed via fingerprints.
There was no weapon located nearby her body, which was found nude, facedown atop a beach blanket, with her head on a pair of folded jeans.
Terry — whose body had been exhumed at least three times in the past — was identified using investigative genealogy. Per the FBI, this approach "combines the use of DNA analysis with traditional genealogy research and historical records to generate investigative leads for unsolved violent crimes."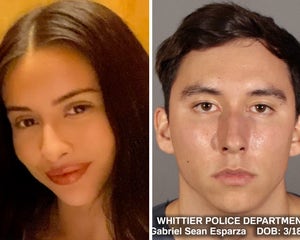 Man Accused of Killing 19-Year-Old Woman 'Kidnapped' from Boyfriend's Car In 'Random' Attack Arrested
Before this break, authorities said they "worked tirelessly" to identify the victim via "neighborhood canvasses; reviews of thousands of missing-person cases; clay model facial reconstruction, and age-regression drawings," to no avail.
In a press conference at the time, FBI Boston Special Agent in Charge Joseph Bonavolonti called Terry's murder "a brutal death" and said "cases like this one haunt us." He confirmed the victim was "a daughter, sister, aunt, wife, and mother," who was born in Tennessee and had ties to Massachusetts, California and Michigan. The FBI delivered the news to her family shortly before identifying her publicly.
The "Lady of the Dunes" mystery was a pretty high profile case, attracting a number of conspiracy theories throughout the years. Along with a theory mobster Whitey Bulger was behind the murder was another which came from Stephen King's son, Joe Hill.
In 2015, he wrote a blog post speculating the woman with a "startling resemblance" to police sketches could have appeared as an extra in "Jaws" — a theory which found renewed interest in 2018 thanks to the "Inside Jaws" podcast.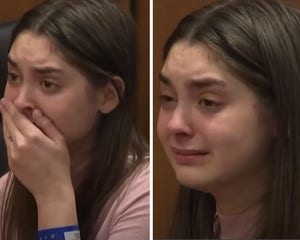 Teen Girl Who Murdered 2 By Driving 100-MPH Into Wall Posted Tributes to Slain Boyfriend: 'Please Wait for Me'
Source: Read Full Article