Video Shows Moment Delivery Driver Shot YouTube Prankster Inside Virginia Mall
Alan Colie was acquitted of aggravated malicious wounding of YouTube prankster Tanner Cook, who was shot after he kept putting a phone in Colie's face, despite being told to stop.
A DoorDash delivery man who was acquitted of aggravated malicious wounding in the shooting of YouTube prankster Tanner Cook will still remain behind bars until a hearing contesting the verdict later this month.
Despite being found not guilty of the most serious charge he was facing, Alan Colie, 31, was found guilty of one of two lesser firearms counts. Last week, a jury convicted him of using a firearm during the commission of a felony, while acquitting him of malicious shooting inside an occupied building.
Colie shot Cook in the chest back in April 2 at the Dulles Center Mall in Virginia, during an interaction Cook was filming for his Classified Goons YouTube page. In his videos, Cook often tries to get a rise or reaction out of everyday people with bizarre behavior in public; footage of the incident in question was shown during the trial, with a portion of it being released to the media following the verdict (below).
Unable to render YouTube Video.
In the video, which was filmed by another member of Cook's team, the YouTuber is seen putting his phone in Colie's face after the latter picked up an order from the mall's food court.
Using a translator app, Cook holds up the phone as it says, "Hey dips–t, quit thinking about my twinkle" — prompting Colie to ask, "What's that mean?"
As Cook continues to ask the man the same question on repeat, Colie tells him, "No," threatens to call the police and says to "Stop" repeatedly, before reaching into his jacket, pulling out a gun and shooting Cook in the chest.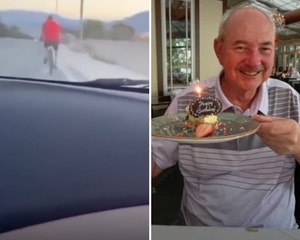 Mothers of Teens Arrested in Fatal Vegas Hit-and-Run React with Shock, Reference 'Inaccuracies in Media'
During the trial last week, according to the AP, Cook — who has since recovered — testified that while he doesn't try to make his subjects react with fear or anger, sometimes his actions do elicit that response. He also said he "almost" stopped filming Colie, but decided against it because he didn't sense any fear or anger at the time.
"There was no reaction," he said of their interaction, before admitting he had been thrown out of the mall the day prior for trying to film additional pranks. Prosecutors also argued in closing statements that while Cook's actions were "stupid," "silly" and possibly even "offensive," they didn't believe "a cellphone in the ear" was enough to warrant a shooting.
Testifying on his own behalf, Colie said he feared for his safety at the time, while his attorney said he was licensed to carry a concealed weapon. The defense also said their client felt menaced by the 6-foot-5 Cook — who they argued "is trying to confuse people to post videos" and is "not worried that he's scaring people."
Unable to render YouTube Video.
Before the verdict, the jury initially said they were "divided in terms of whether the defendant acted in self defense" after around three hours of deliberation. After the judge urged further deliberations, they came back with a verdict a couple hours later.
Colie's attorney argued the lesser firearms conviction is inconsistent with Virginia law, since he was acquitted on the grounds of self defense; a hearing on the issue has been set for October 19, with Colie remaining behind bars during that time.
When asked about the verdict on his way out of the courthouse last week, Cook told WUSA, "I really don't care. It is what it is, it's god's plan at the end of the day" (video above).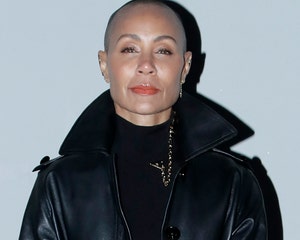 Jada Pinkett Smith Hopes Arrest for Murder of Lifelong Friend Tupac Shakur Brings 'Closure,' 'Answers'
Source: Read Full Article