Serena Williams, Alexis Ohanian Reveal They're Having Another Girl!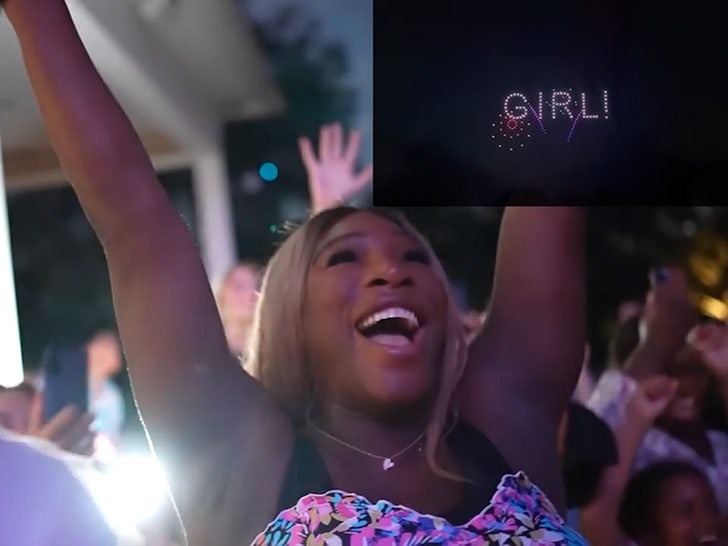 Serena Williams' daughter is about to get a lifelong doubles partner … the tennis legend just revealed she and her hubby, Alexis Ohanian, are having another girl!!!
The couple made the announcement during a lavish party over the weekend … that featured a prank cake, a dunk tank, and an epic light show.
Williams and Ohanian documented the entire fiesta in a sweet YouTube video — which showed Serena had been secretly hoping for a second daughter the entire time.
Check out the footage from the bash … a ton of guests showed up — including Richard and Venus — and, at first, they all thought they were going to learn the sex of the newest Ohanian with a cake.
But, Alexis colored it yellow to play a joke on Serena … one which nearly resulted in her tossing the baked good right into his face!!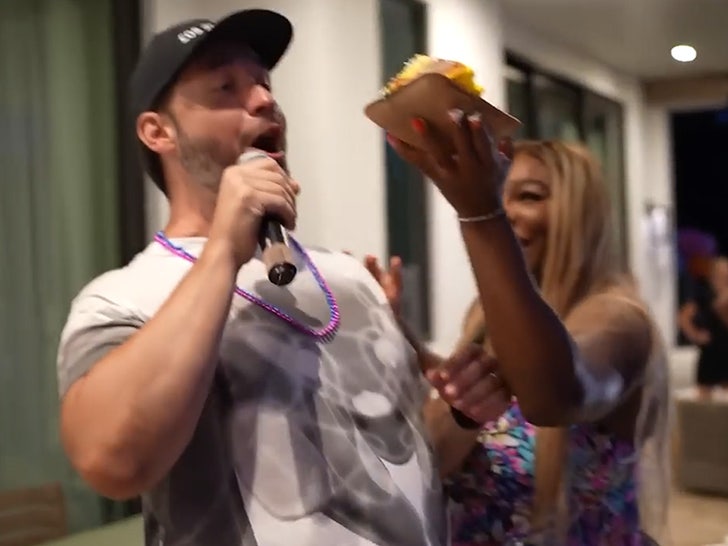 Shortly after, though, Alexis put on a light show for the big reveal … and when "GIRL!" flickered bright in the sky, Serena, Olympia and the rest of the family went crazy.
"We're all so excited to meet you, Jellybean," Alexis said on Instagram after the reveal, "especially @olympiaohanian!"
The child won't be born for another few months … but it's a good bet that it won't be long before she and Olympia are hitting the tennis courts just like Mom and Aunt!!!
Source: Read Full Article