Dad Worries After Daughter Befriends Dying Girl With Only 3 Months to Live
"I am just worried about the aftermath of how this friendship is going to end," the concerned father writes as he notes his daughter is the dying child's "only friend"
A father has asked the internet for advice after his daughter befriended a dying girl with only three months to live.
While he has explained to his child that her new friend has a terminal illness, the girl has committed herself even more to being there for the ailing youngster.
The veracity of the heartbreaking tale is impossible to verify as it was posted to an anonymous online forum. However, the story of true friendship certainly had a profound effect on the Reddit community.
Read on to see what you think.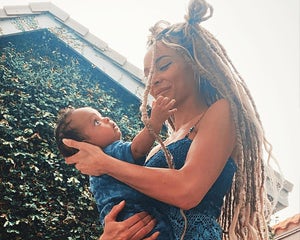 Alyssa Scott Reveals the Last Words She Said to Son Zen Before His Death
The original post
"So, a little back story here. We have a friend and her daughter (we'll call her 'A') has osteosarcoma bone cancer. I was talking with the friend, and she told me that 'A' only has about 3 months left. I offer to help move stuff around and bring some food over. I decide to bring my daughter to keep 'A' company. They hit it off instantly. They talked for hours and I ended up bring my daughter over again the next day."
"Now about my daughter. She is sweet, sassy, and compassionate. Unfortunately, last year, she was getting bullied quite a lot. This led to self harm and a visit to the psyc ward. She is doing much better this year, but I am concerned. She doesn't half ass her love. Like me, she dives head first into new relationships. She loves deeply and fully."
"This is where the concern comes in. 'A' got cancer during covid. She has not been in school since. As a result, she has lost all her friends. The VERY last thing I want to do is take away a dying child's only friend. I won't do it, but I am worried. I told my daughter on the way home what is going on. She understands, but like the amazing person she is, she decided to set up more play dates, gave her one of her favorite stuffed animals, and is currently working on a painting for her. She is honestly one of the best people I know."
"I feel really stupid worrying about my daughter when my friend is going to lose hers soon. Has anyone dealt with something similar. Any advice would be appreciated."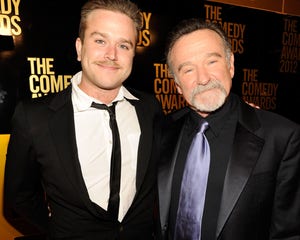 Robin Williams' Son Zak Shares Tribute for 9th Anniversary of His Passing
An update
"Wow, thank you all for your kind words and beautiful stories. Just wanted to clear some things up."
"I would never keep them apart or try to dissuade this friendship. I cannot think of a more kind thing to do for another human being. I am just worried about the aftermath of how this friendship is going to end."
"Also, I'm a dad.🙂"
"Be kind! This world is full of bullshit and assholes. Find the ones you love, and hug them close. You don't know how long you will have them. Thank you guys again."
He also added after receiving thousands of upvotes and hundreds of comments: "Jesus Christ you guys. Thank you so much for all the kind words. I have officially lost count at how many comments have made me cry. You guys are beautiful, wonderful, and caring people. I will be showing my daughter this post after her friend passes. I'm sure all your kind words will touch her heart like they have mine. Thank you guys so much.❤️"
Source: Read Full Article